Easter is around the corner! If you wish to put something cute and unique into your sweet little princess's Easter baskets this spring, you are at the right place. Whether your sweeties still love Easter bunny, or she looking something beyond chocolate and candy, our selection of Easter Gift Ideas For Girls will sure to make their Easter holiday with joy.
Our list below cover the Easter gift ideas from Princess Easter Basket to Easter egg toys, bunny-theme books, personalized bunny toys, cute rabbit backpack, lego bunny set, bath bomb gifts, and much more. The special little girl in your life is sure to appreciate the gift you prepare for her this Easter!
15 Unique Easter Gift Ideas for Girls: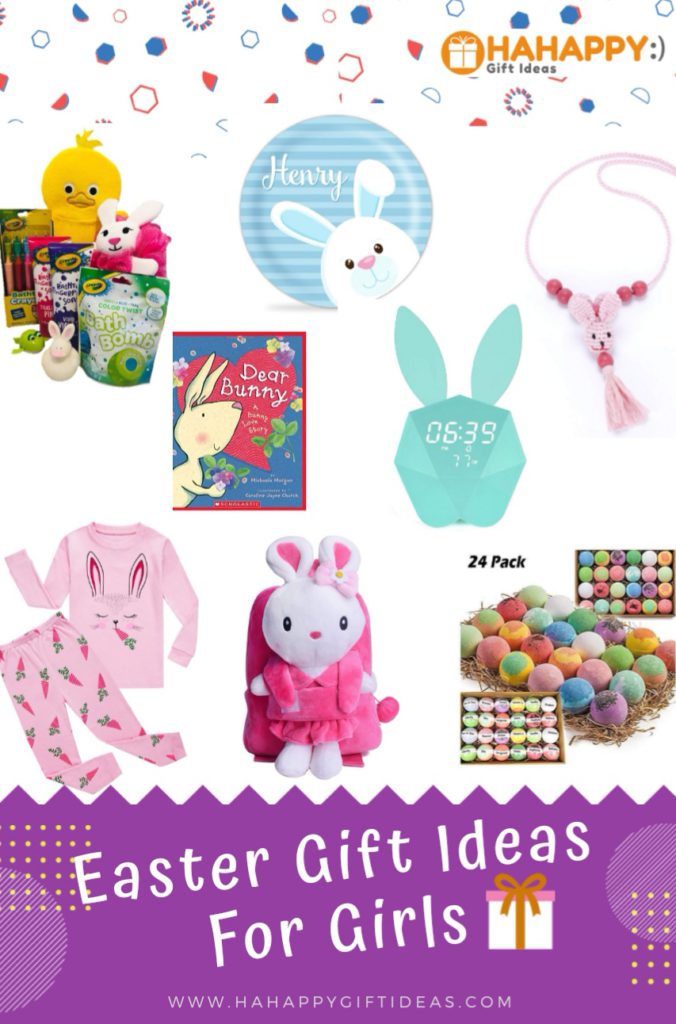 #1 Princess Easter Basket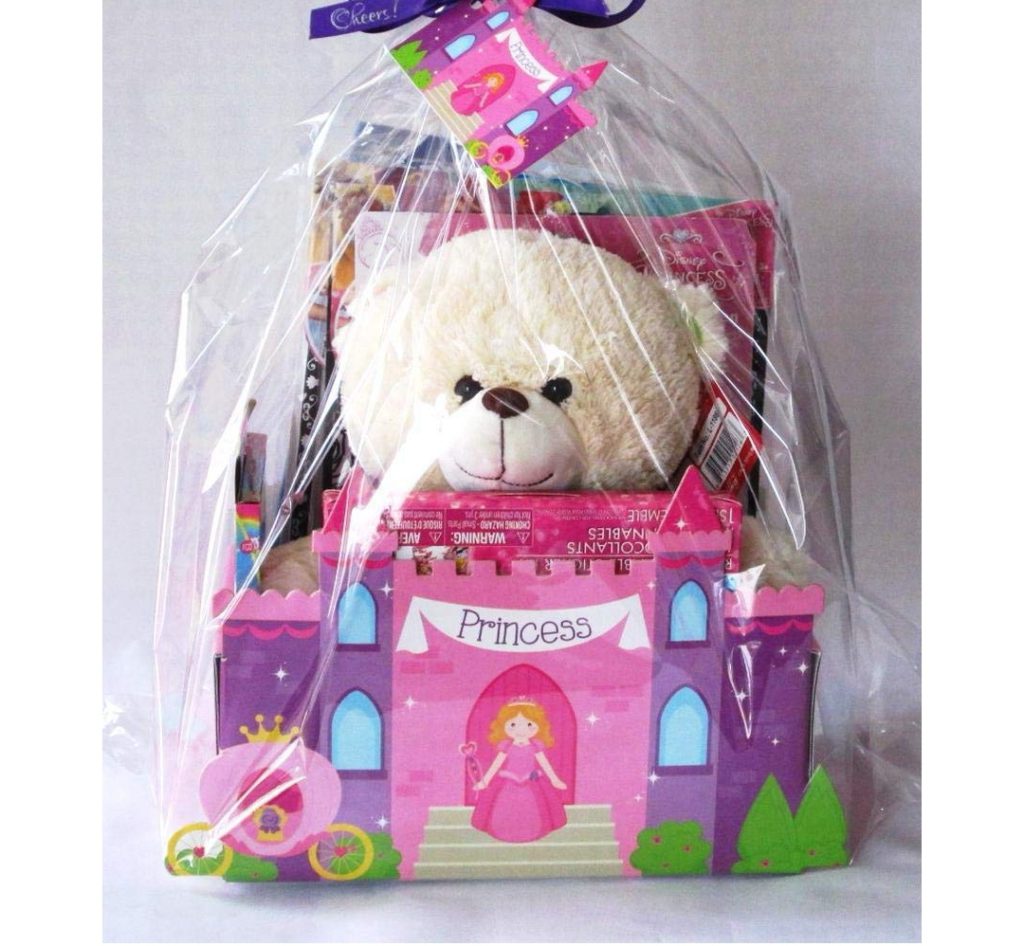 Easter Gift Basket Featuring Disney Favorites is perfect for the little girl on your Easter gift list. This Disney themed Easter gift basket includes 3 Disney Princess Coloring Books, Disney Princess Diary with Lock and key, Disney Princes sticker frame, Crayons, Princess Stickers, Princess Velvet Art Poster, Princess Color your own 3D sticker poster and 10″ Sitting Teddy Bear with a Cute Removable Get Well Button on it's tummy. For sure that it will keep your little princess busy for hours.
---
#2 Bunny Slipper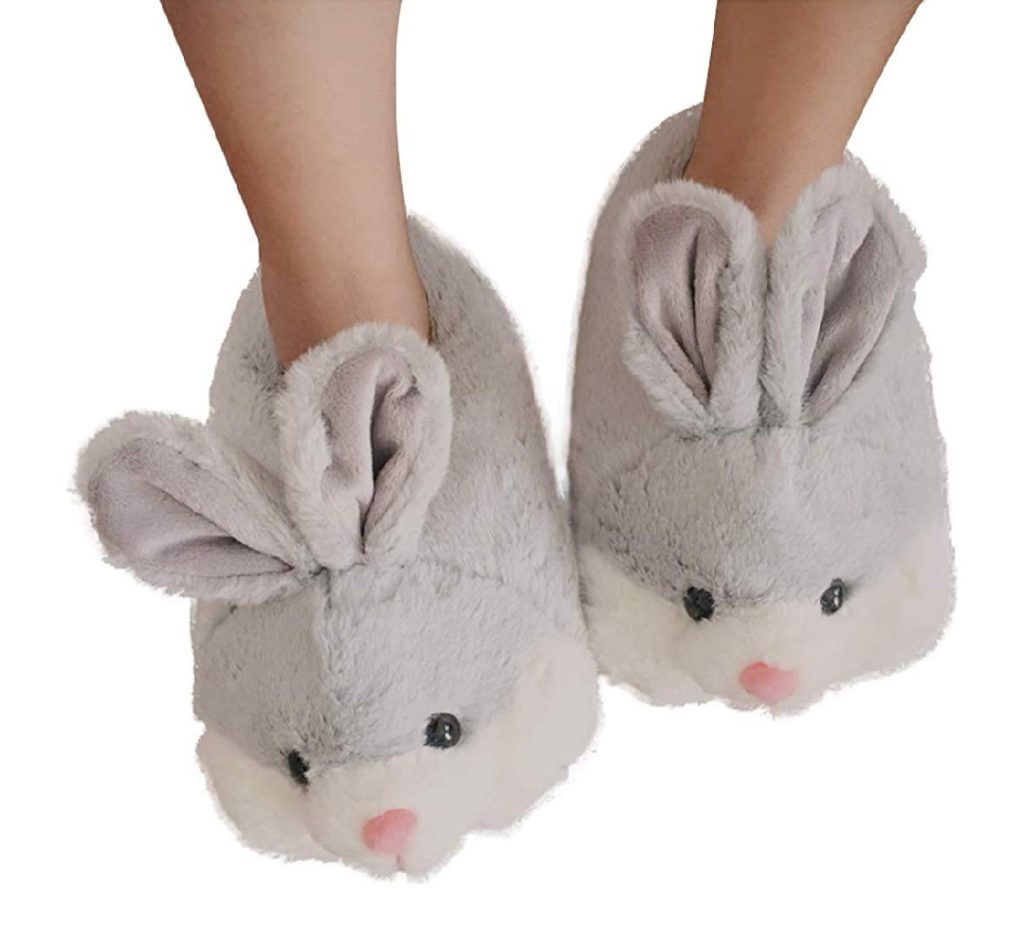 This super cute slipper is made from high quality fleece, and your little princess's feet are surrounded by the extremely cozy lininig which lets her feel like walking on a cloud. It also features a cute bunny and fashion pattern which can bring much fun to her Easter holiday.
---
#3 Bunny Night Light

Let the night of this Easter shine through with this innovative light by LumiPets which will be loved by both kids and parents. With its changing lights and modes, LumiPets, enable parents to change diapers in the dark, keep parents sleeping easier, and guards your little sweeties from darkness keeping the monsters away at night.
---
#4 Bunny Story Book

Your girl will love this Dear Bunny book that tells a wonderful story which is full of sweetest and tender endearments. It is a pleasure gifts that both you and your daughter can enjoy together.
---
#5 Personalized Bunny Toys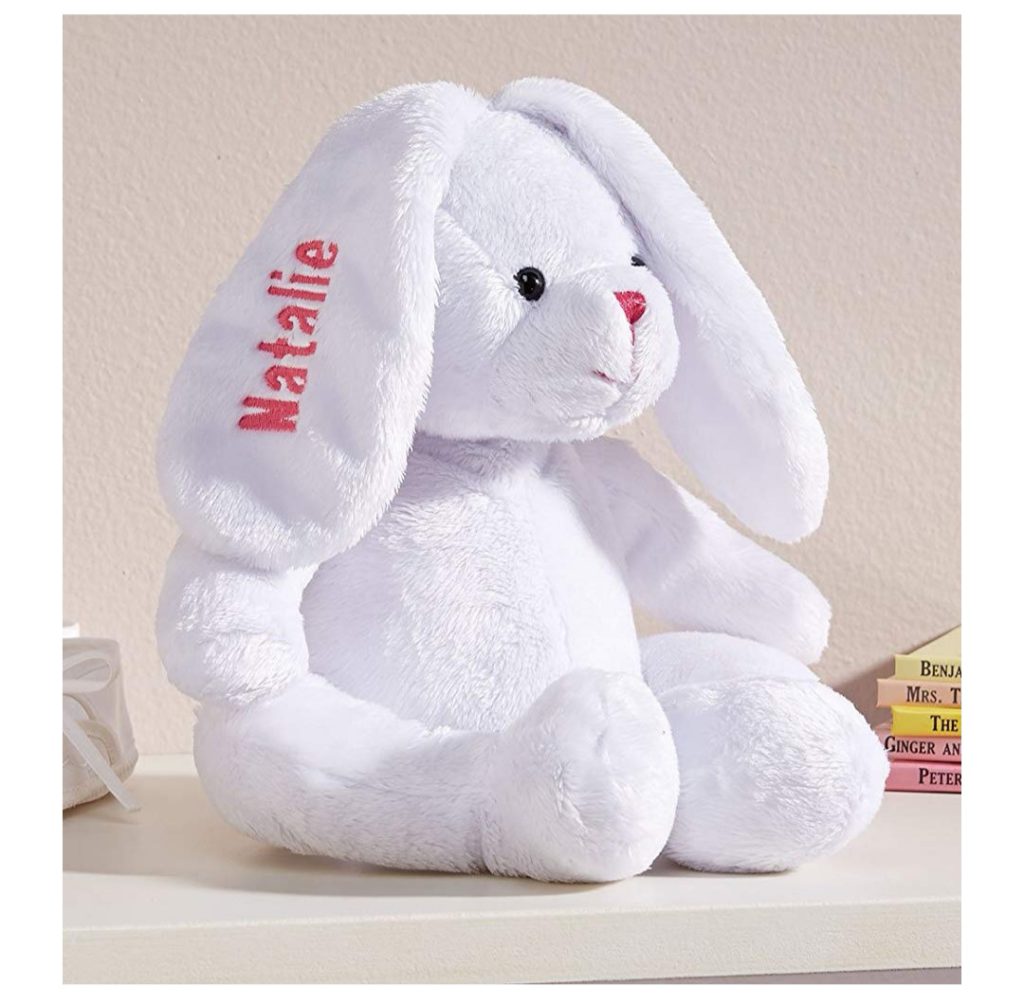 Go the personalized with this hand embroidered  bunny. This bunny can be personalized for "somebunny" special making it a unique and cherished gift for the little girl in your gift list. It will be a lifetime friend providing snuggles and hugs whenever she needed.
---
#6 Bath Bombs Gift Set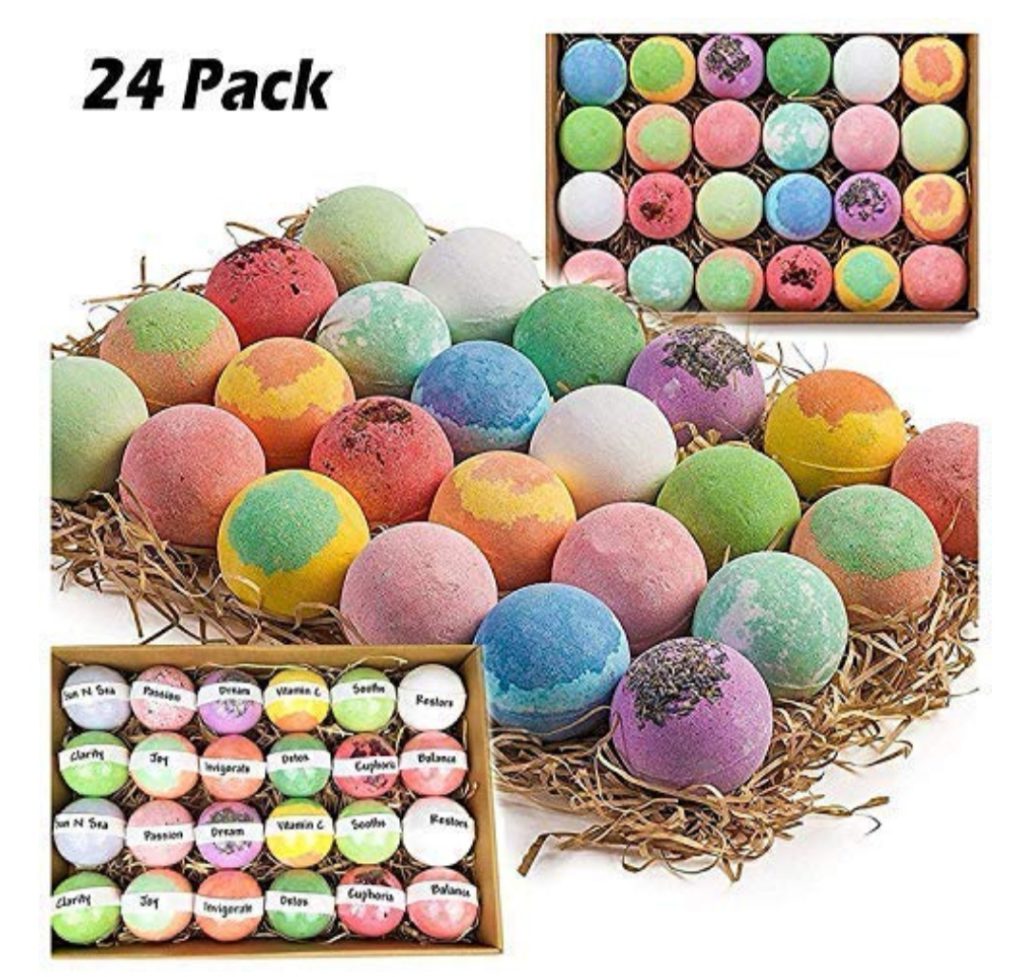 Make her bath time in the Easter Holiday with huge fun. Nurture Me Organic Large Bath Bombs are enriched with organic essential oils and will bring some fizzle to kids' bath time, getting them excited about bathing while adding healing hydration and antioxidants to their skin!
---
#7 Lego Easter Bunny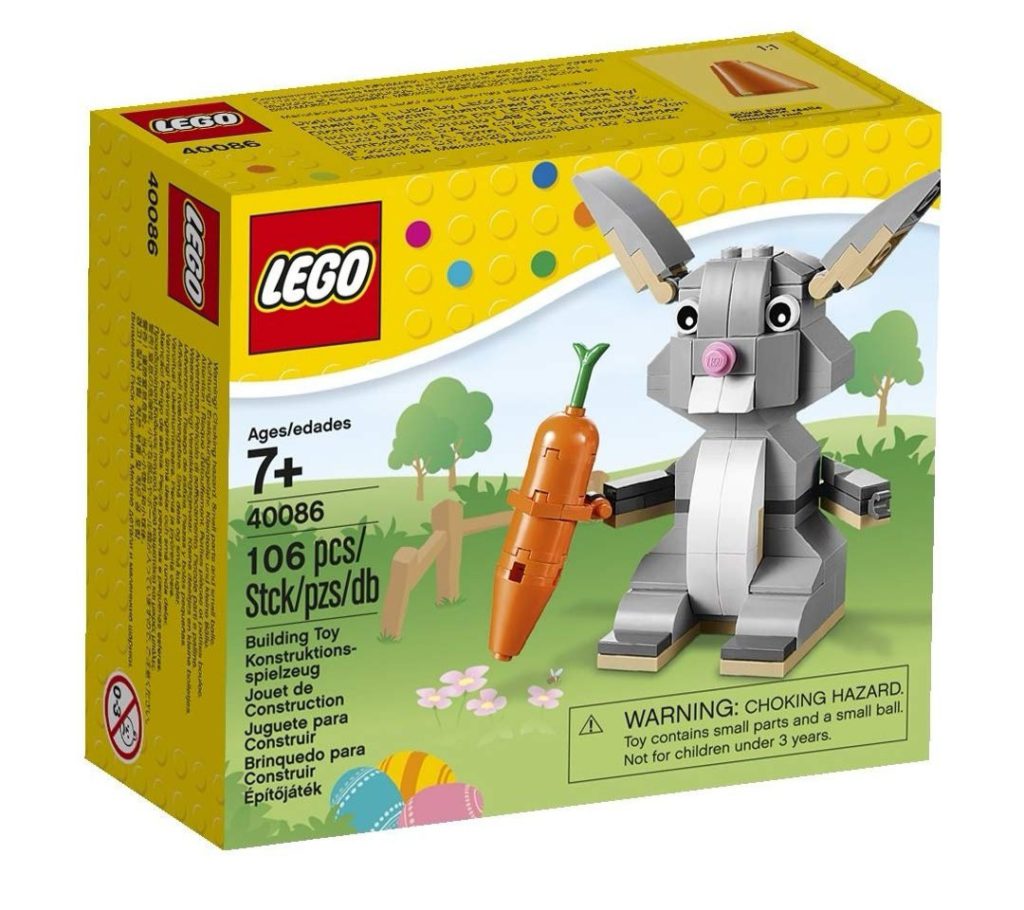 Celebrate with the festive LEGO? Easter bunny with movable ears, arms and legs and a big orange carrot! It will also act as an amazing decoration for this Easter. If she is a little fans of Lego, you can't go wrong with this Easter Bunny.
---
#8 Rabbit Pajama Sets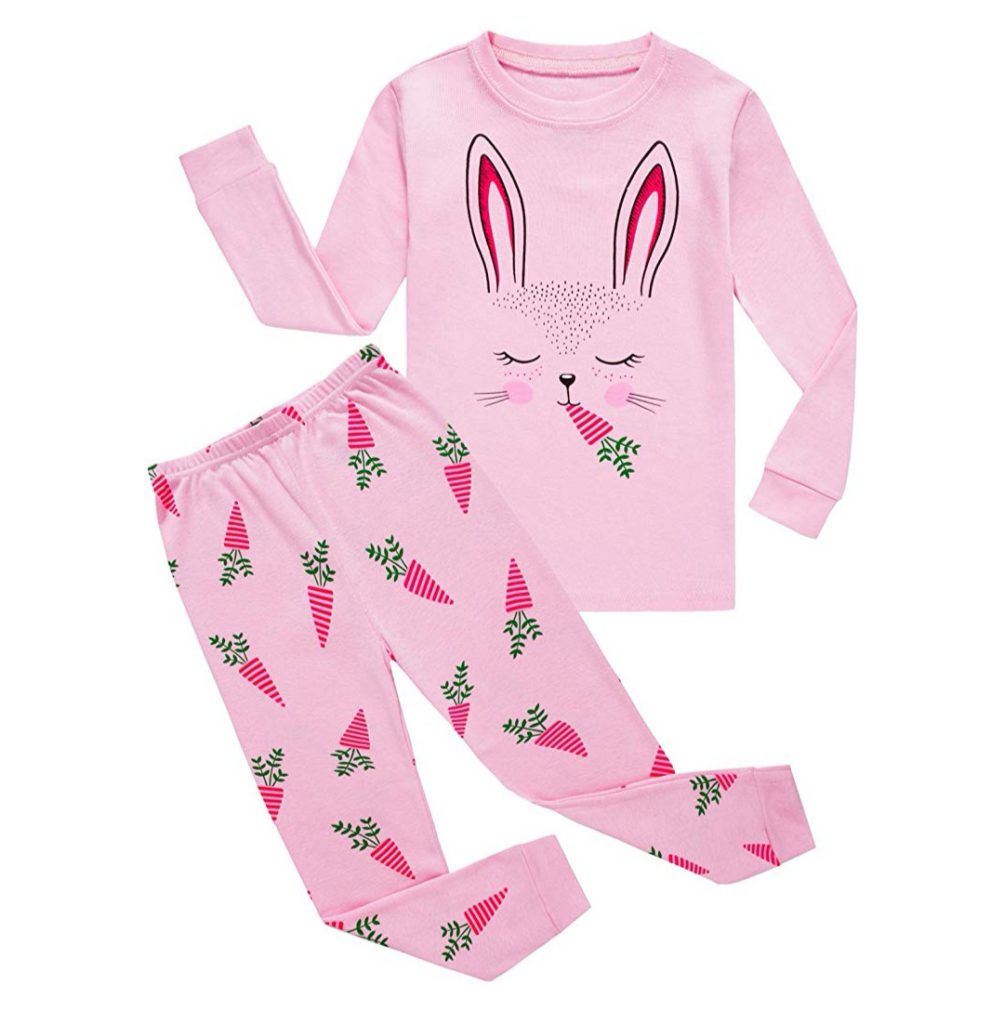 With this lovely pajama set, your little sweetheart will became a cute rabbit and we are sure that its one of the best Easter gift ideas for girls. It's made of 100%Cotton, and features Long sleeves, crew necklines for easy on/off dressing.
---
#9 Animal Hand Finger Toys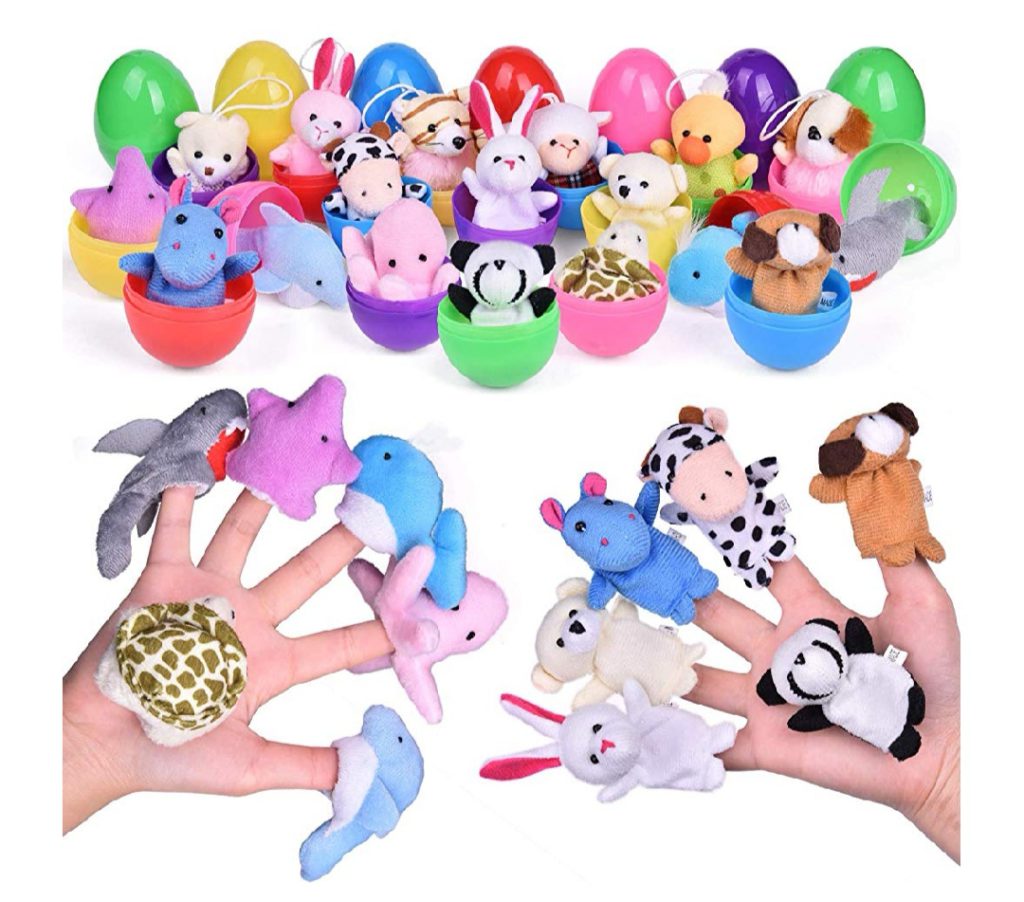 Celebrate with chest, fun, and festive spirit this Easter! With this Super Value Pack of 18 Plush Toy Filled Easter Eggs, your little one can start telling a story and great a pretend zoo or sea world with a puppet on their fingers! These are perfect for an Easter Egg Hunt if you are looking for some candy-alternatives.
---
#10 Bunny Backpack

Make Easter even more adorable and fun by wearing a bunny backpack filled with festive treats inside. It has 2 adjustable shoulder straps and a top handle for easy carrying or snuggling.Bunny doll could be detached.
---
#11 Rabbit Necklace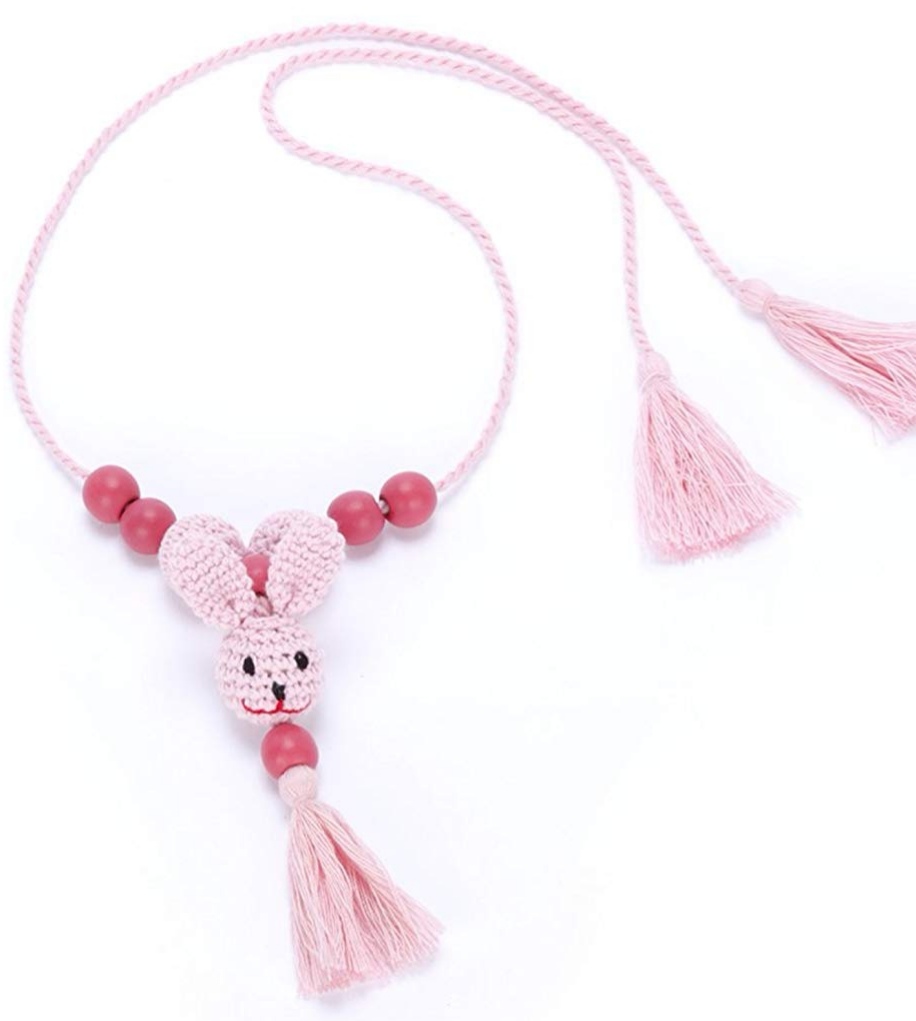 Looking for and adorable Easter gift ideas for girls? This cute overload necklace your princess can wear with her Easter outfit will be the candy on top of fun festival. Length in 20 inches, and It's fully adjustable.
---
#12 Bunny Rabbit Alarm Clock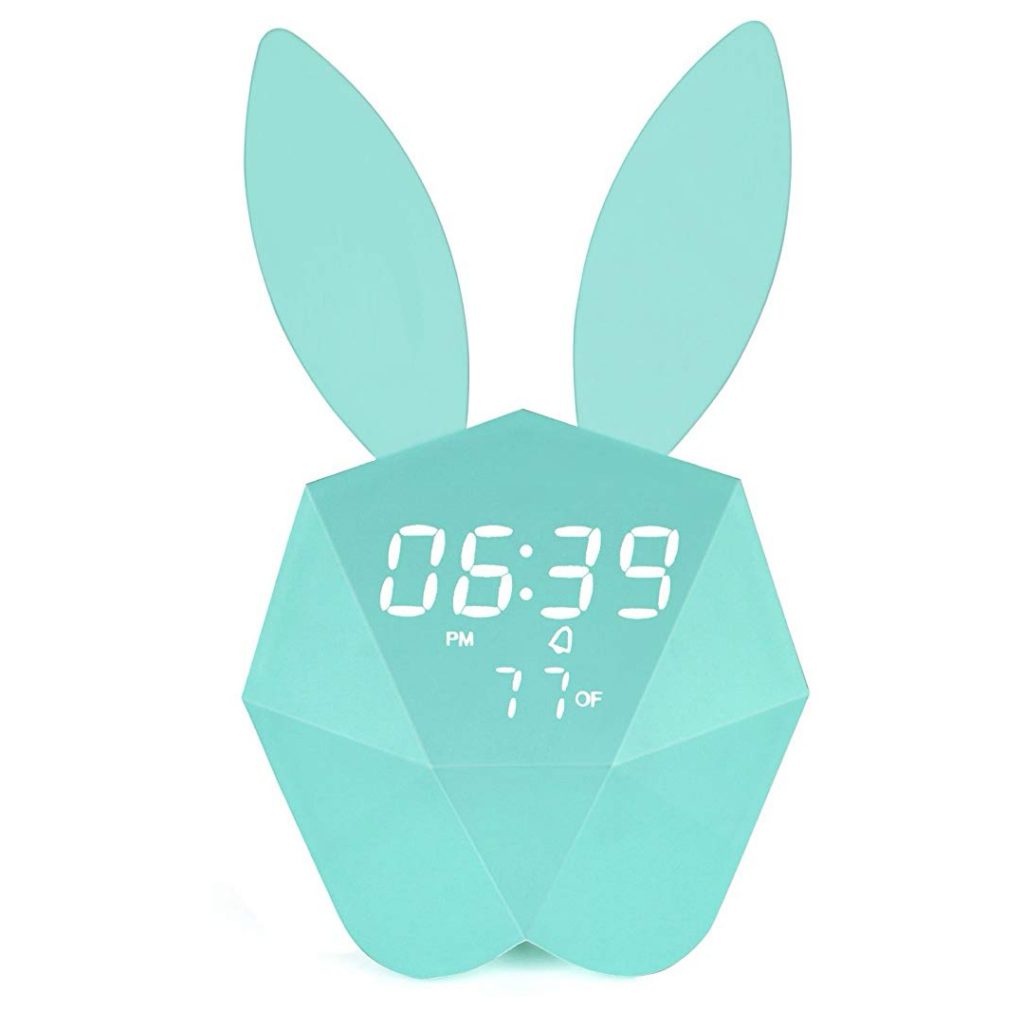 This innovative LED Bunny alarm clock is perfect for your daughter's bedroom, and it's something she''ll use beyond just Easter. She will definitely love the BUNNY vivid ear shape and the Macaron blue colour.
---
#13 Bath Tub Toys Set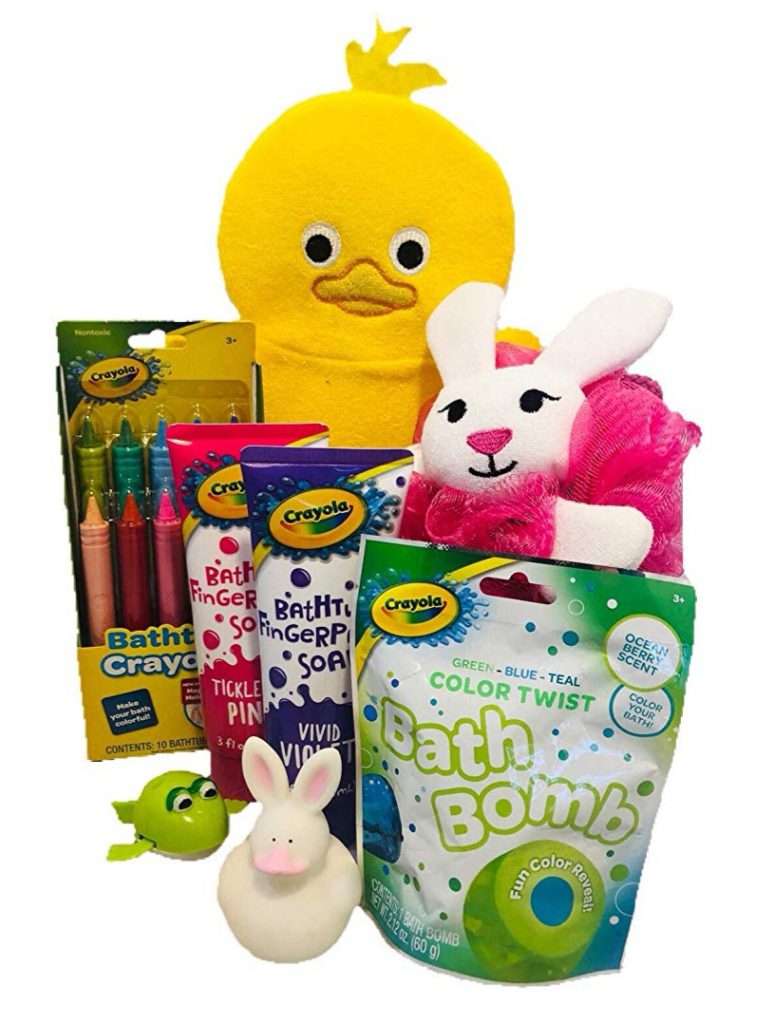 This Jumbo Easter Egg Bucket of bath time fun is sure to please your girl or boy. It comes packaged in a clever clear plastic jumbo 10″ Egg for easy gift giving. Your little one will enjoy hours of tub time fun with this gift set. Check out our other Jumbo Easter Egg Gift Sets including a primary colors variation of this egg.
---
#14 Kids Easter Plate


These cute personalized plates are a perfect way to spice up the Easter dinner and every meal time! 
Your little one will always enjoy seeing her name on her own plate. This Plate is vibrant, with full-color printing. Non Toxic and BPA free.
---

#15 Unique and Colorful Puzzle


This amazing 50 piece floor jigsaw puzzle will delight her Easter. The 24″ x 18″ floor puzzle is not only significant in size but also has colorful,  beautiful, complex illustrations. These puzzles are made with recycled cardboard and printed with soy-based ink. Unique canister storage box is study and will keep all the pieces together when the puzzle is not in use.
---
Read related to Easter Gift Ideas for Girls:
Best Gifts For A 1-Year-Old Girl
Best Gifts For A 2-Year-Old Girl
Best Gifts For A 3-Year-Old Girl
Best Gifts For A 4-Year-Old Girl
Best Gifts For A 6-Year-Old Girl
Best Gifts For A 7-Year-Old Girl
Best Gifts For An 8-Year-Old Girl
Best Gifts For A 9-Year-Old Girl
Best Gifts For A 10-Year-Old Girl
Best Gifts For An 11-Year-Old Girl
Best Gifts For A 12-Year-Old Girl