18 Great Gift Ideas For A 40-Year-Old Man
Hey! Are you looking for some unique, fun, and thoughtful Gift Ideas For A 40-Year-Old-Man? With our exclusive range of 40th birthday gift ideas – from personalized gentleman gift set to massaging cushion, whiskey sipping stones, leather messenger bag, smartwatch, fun coffee mug, and much more – your quest stop here. Whether the man who is turning 40 is your husband, boyfriend, brother, or best friend, you will find the best 40th birthday gift ideas for him at HAHAPPY GIFT IDEAS. Discover Now!
Related Posts: 40th Birthday Gift Ideas For Women, 50th Birthday Gift Ideas For Men, 50th Birthday Gift Ideas For Women, 30th Birthday Gift Ideas For Men, 30th Birthday Gift Ideas For Women,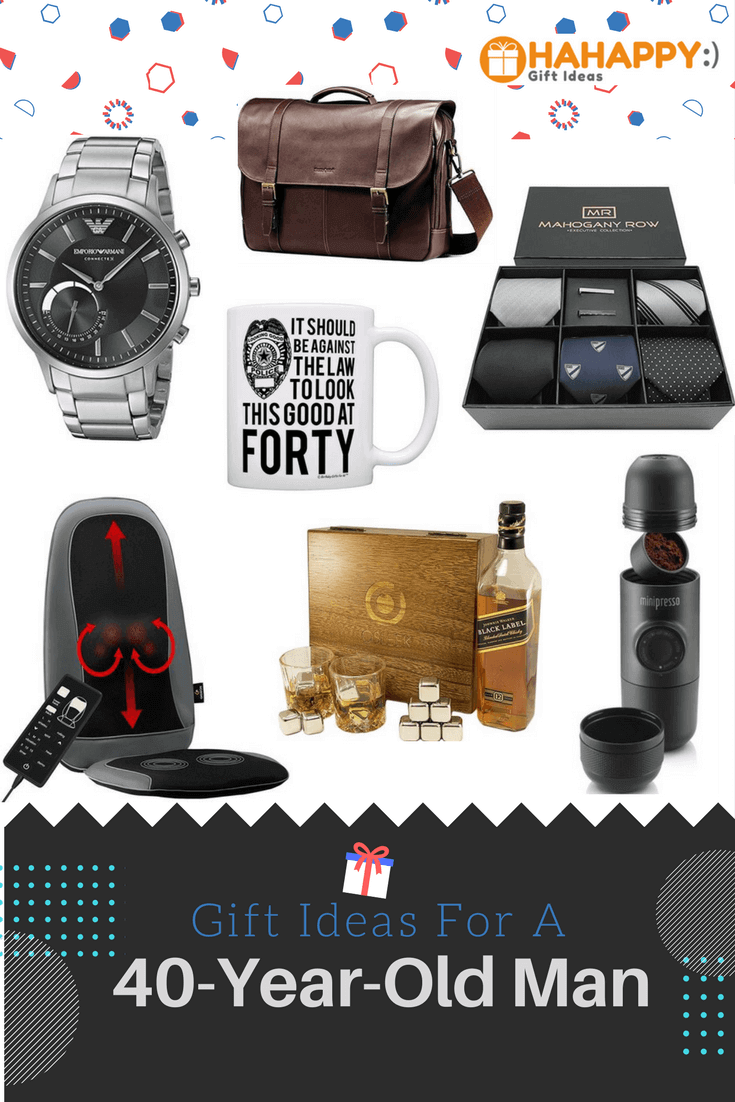 18 40th Birthday Gift Ideas For Men:
---
1.
Happy 40th Birthday Wooden Signature Number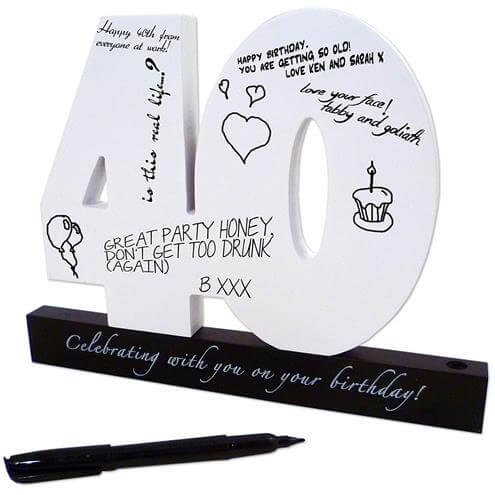 Need unique 40th birthday gifts for men who have everything? Or are you searching for great birthday ideas for your husband turning 40? This Happy 40th Birthday Wooden Signature Number will definitely be a big hit. It comes with a pen so that you can write down all the loving words you never dared to speak!
---
2.
Ties Gift Box
Looking for 40th birthday gift ideas for your brother? If he is a formal guy in the office, he can never get enough of great looking ties and will definitely love this Luxury Ties Gift Set by Mahogany Row. These ties are made of 100% premium Italian microfiber and handmade for supreme modern luxury.
---
3.
Emporio Armani Smartwatch  
Almost all men love Armani! He couldn't be happier than receiving this stunning Emporio Armani Connected Hybrid Smartwatch! It features Armani's most stylish designs with the additional advantage of today's wearable technology. Smart, Simple, and Classy.
---
4.
Funny Forty Coffee Mug
Looking for gag gift ideas for men who are turning 40, you'll find this creative Funny Forty Coffee Cup that makes him laugh every time when he uses it for a drink. Vibrant, durable, and safe for microwave/dishwasher. Click here for more Funny Gag Gifts for Him.
---
5.
Fitbit Inspire 2 Health & Fitness Tracker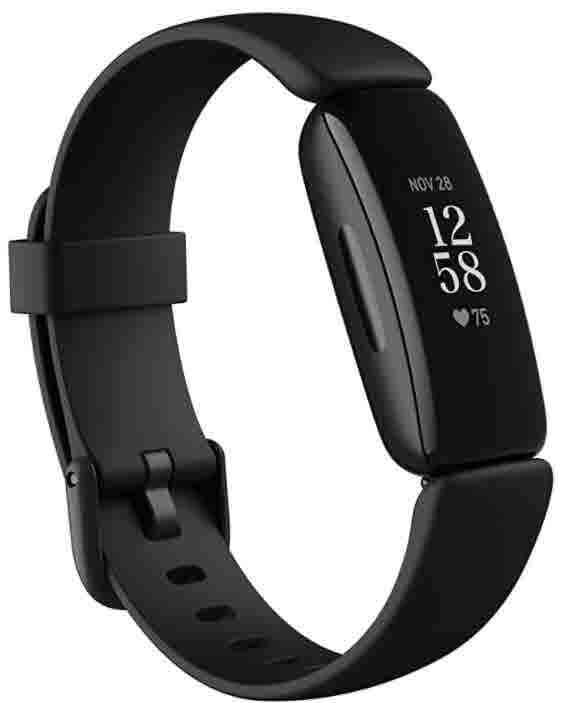 A man turning 40 is more likely to have more concern about his health. Give him a great gift that will motivate him to do something for his health goals. Fitbit Inspire 2 tracks his all-day activity and sleep, stay connected with smartphone notifications, and get friendly reminders to move.
---
6.
Ultimate Shaving Kit Set
If you man enjoys so much traditional wet shaving, surprise him with this Ultimate Shaving Kit Set. It is a perfect gift set for all the things he needs to create the perfect shaving, and it is handmade in the pure French tradition. Organic, no animal testing, and nasty chemical-free.
---
7.
Samsonite Colombian Leather Messenger Bag
Most of the men at age 40 must be a formal guy on a weekday and casual on holiday. So why not give him a messenger bag that fits the bill. This Leather Flap-Over Laptop Messenger Bag from Samsonite is a perfect choice as it looks stylish no matter with a suit or a pair of jeans.
---
8.
Gideon™ Massaging Cushion with Heat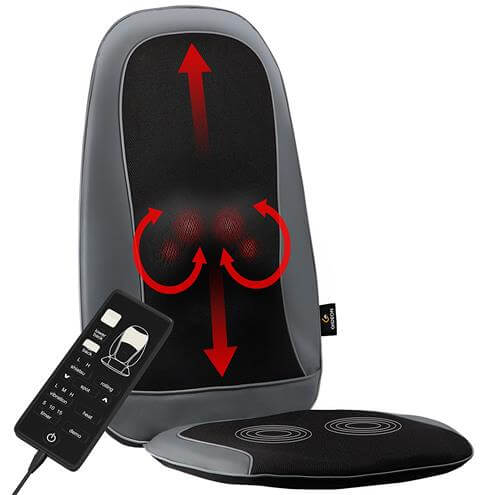 A man at age 40 might indeed love a gift that will give him a relaxing experience. This Luxury Six-Program Customizable Massaging Cushion by Gideon™  allows him to enjoy a fully customized massage relaxation in the comfort of his home, at work, or even in his car.
---
9.
Personalized Gentleman Gift Set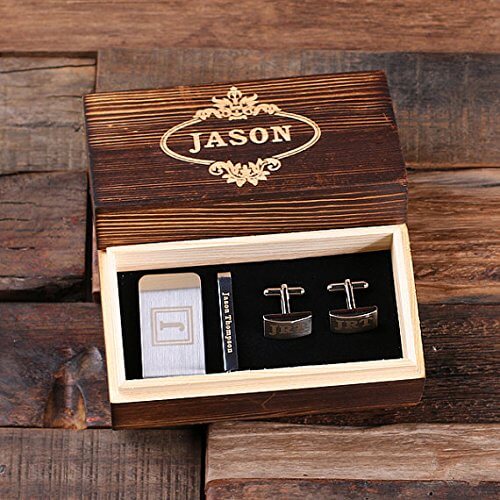 Are you looking for an affordable 40th birthday gift that's still personal and thoughtful for your best friend? This Personalized Gentleman Gift Set is definitely exactly what you need to buy. You can engrave anything you wish on all four items included – cufflinks, tie clip, money clip, and wood gift box.
---
10.
Kindle Paperwhite E-reader
With this handy Kindle Paperwhite E-reader, he can read his favorite book more enjoyable than ever and keep all his books in one place. Unlike reflective smartphone/tablet screens, Kindle Paperwhite reads like paper in bright sunlight and won't tire his eyes in the dark.
---
11.
Whiskey Sipping Stones Gift Box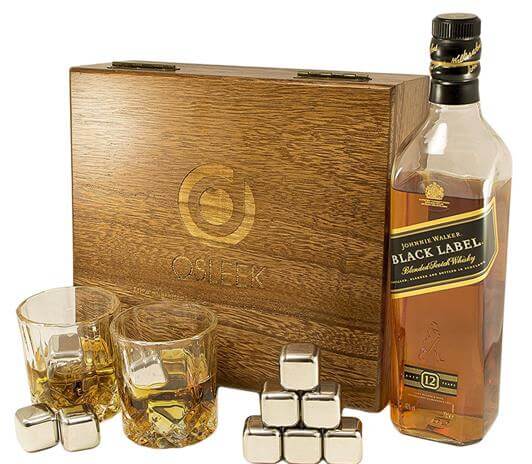 If the 40-year-old man on your gift list is a pure whiskey enthusiast, then he will go amazed with this Whiskey Sipping Stones Gift Set. The Whiskey sipping stones is made of stainless steel and FDA approved. Perfect for gift-giving, it comes with two decorative whiskey glasses, 1 pair of metal tongs,1 wooden gift box, and 1 velvet bag.
---
12.
40th Birthday Ole Fogey Spirit Flask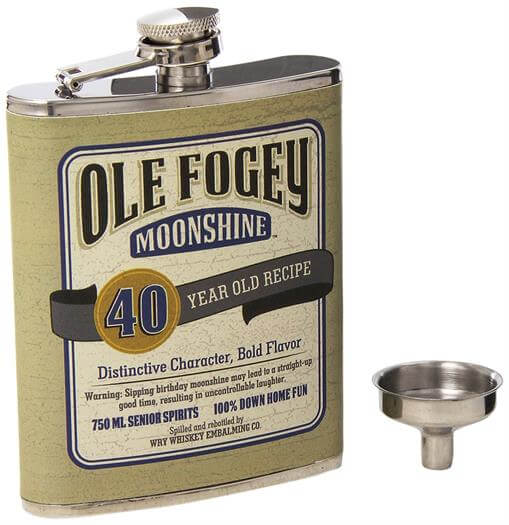 Looking for 40th birthday gag gift ideas? You'll make him laugh when you give him this 40th Birthday Ole Fogey Spirit Flask! It is wrapped in printed faux leather and made of stainless steel.
---
13.
4 Person Picnic Backpack
If he enjoys those lovely picnics with family or friends, here is the perfect gift for his 40th birthday- A Picnic Backpack for 4 people. It is specially designed for a day at the lake or long hikes. Lightweight, functional, and high class.
---
14.
Samsonite Golf Trunk Organizer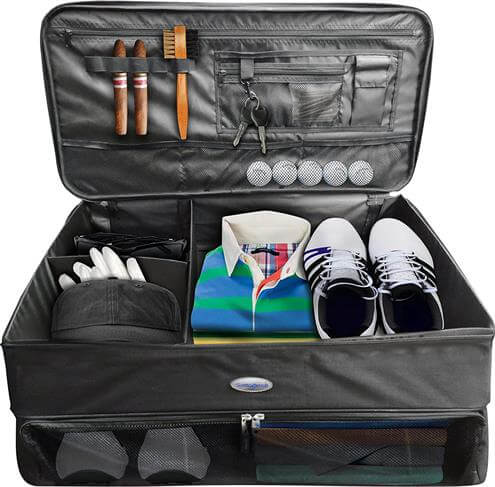 If you're looking for 40th birthday gift ideas for your outdoorsy husband who dedicate his life to golf, why not gift him something relevant. Samsonite Golf Trunk Organizer would be a great gift for him to organize and store all his golf gear that ends up rolling around in his trunk.
---
15.
Dolce & Gabbana Sunglasses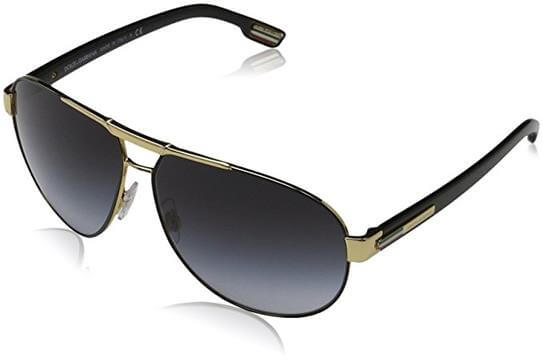 Every man needs a stylish sunglass, especially when that sunglass is with a classic and timeless style from a top brand like Dolce & Gabbana. Let's spoil your man with this fabulous sunglass on his big 4-0, he will absolutely love it!
---
16.
MiniPresso GR Espresso Maker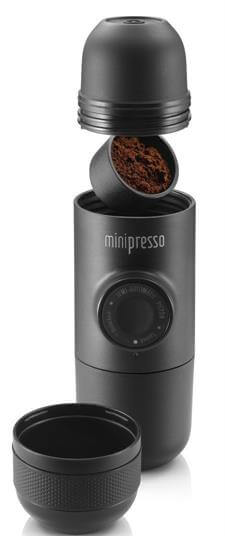 This mini coffee machine is an incredible gift for men who can't live without coffee. It is the most compact espresso machine that allows coffee lovers to make espresso anywhere. No batteries or electric power needed. With this great mini coffee machine, he will remember the taste of your love anywhere.
---
17.
You Know You're 40 When…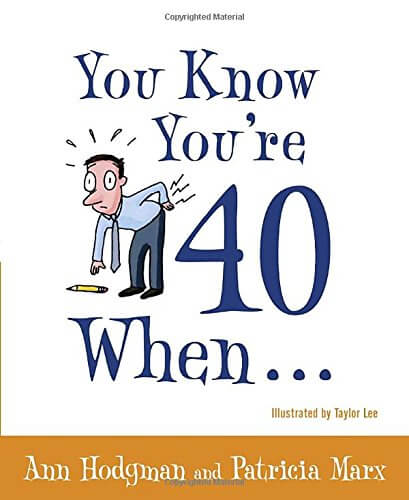 Needless to say, getting older is no fun, but it sure can be great and funny. Give him this hilarious book when he is approaching the big 4-0 and make your man laugh.
---
18.
Braun Series 9 Electric Foil Shaver
You man deserves an award-winning electric foil shaver from the World's #1 foil shaver brand on his 40th birthday. With Braun's breakthrough Series 9 Shaver, he can experience the world's most comfortable and efficient shave thanks to the intelligent SyncroSonicTM technology. It's the right time to upgrade his electric foil shaver!
---
Related Post:
---
Photo via Visual hunt
Disclosure: We are an affiliate of the products and services covered in this site. If you purchase through our link, we get paid for the referral at no cost to you. Please read my disclosure for more info. I sincerely thank you for your support.