Birthday Gifts For Mom From Son
On our birthday, mom makes sure we're properly celebrated. Then it's the time to do the same for her  – our Birthday Gifts For Mom From Son section will help get the party started. The bond between Mom and Son is very special – Mother is not just a son's best friend, she is also his teacher who teaches him the most valuable lesson of all- how to Love. 
So our birthday gift ideas for mom will definitely help you show your mom how much you love her. Discover our suggestions to find the best gift for a mother on her birthday and fill her heart with your love.
Related post: Birthday Gift for Mom From Daughter
Unique & Thoughtful Birthday Gift Ideas For Mom: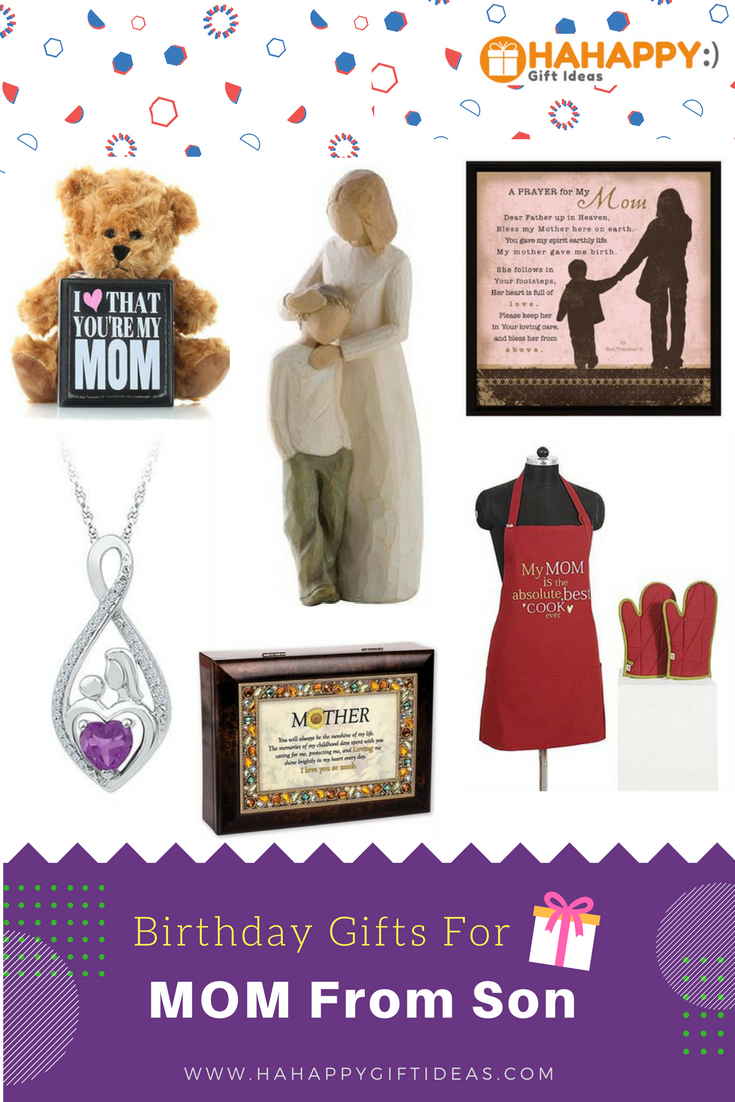 (Hahappygiftideas is supported by its audience. As an Amazon Associate, this post may contain affiliate links, we earn small commission from qualifying purchases at no cost to you.)
---
#For The Mother Who Has Everything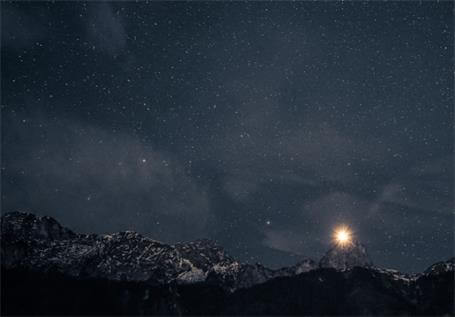 (Name A Star, starregistry.com ®)
Sure, you can buy your mom a gift or a card, but why not make it more special – BUY HER A STAR! Mom is always shining on you during your darkest moment and lights up your life. It is sure to be the most loving memorial gift that will last for forever.
#For The Mom Who Likes Blossoms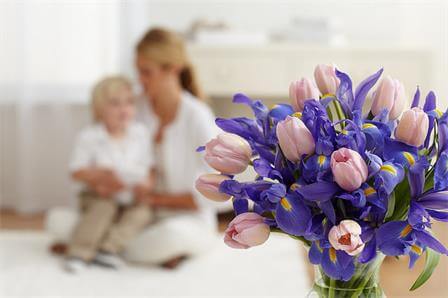 (Online Flower Delivery Service, justflowers.com)
Which Woman doesn't love getting fresh flowers? Especially when it gives from her son – the most important guy in her life. Order blooms online and delivered right to her front door on her birthday morning! A beautiful flower arrangement will instantly make your mom smile.
#For The Mom Who Wants to Keep Her Family Memories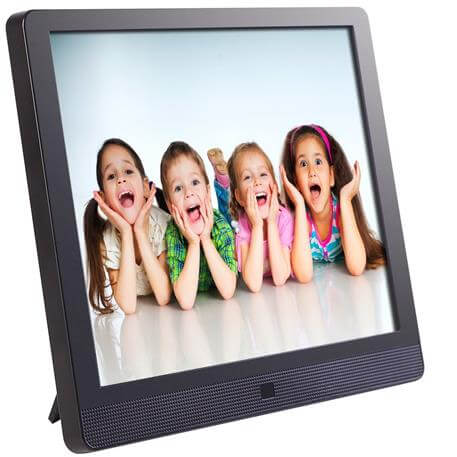 (Pix-Star 15 Inch Wi-Fi Cloud Digital Photo Frame, Amazon.com)
Some of the moms may probably want a gift to retain her precious family memories, especially the moment with you, which makes a digital photo frame the best gift. To make your gift more thoughtful, remember to preload all the photos into the frame. More, you can also surprise her by scanning and archiving all her old printed photos into the digital frame.
#For the Mom Who Need A Break
No matter your mom is a beauty addict or a working mom, pamper her and give her a chance to chill out with a great spa time! We know that some of the boys and men may not know how to pick a spa for their mom, so this spa gift card will be a great gift. It offers over 8000 spa locations in North American and different treatments to help your mom unwind, including facials, massages, salons, manicure, and more.
#For The Mom Who Need A Relax
(NEW Casada QUATTROMED III with JADE stone and Heating, Amazon.com)
If your mom is a busy mom, no matter for her work or family, she needs a relaxing massage after long days work. Treat your mom and let her enjoy a soothing pleasant massage with this QUATTROMED III. This back massage cushion features jade stones and has a heating function that works wonders for her muscles. It is a perfect gift for the mom who needs a break.
#Just Because You Love Her
(Teddy Bear and Mom Plaque Gift Set, Amazon.com)
Let's face it, doesn't matter how old your mom is, the sweetness of teddy bears is unchanging, just like the love from mom for you. This adorable 7-inch teddy bear adorned with a wooden plaque state "I Love That You're My Mom" is sure to make mom smile.
#Feel Close To Your Mom
(Willow Tree Mother and Son, Amazon.com)
Celebrate the bond of love between mothers and sons with this beautifully made figurative sculptures. It perfectly helps feel close to your mom and express the love for your mom with it's simple, pure gestures. This art form is the kind of keepsake gift that every mom will show on the display forever.
#A Funny Gift From Her Favorite Child
(Cute Ceramic Coffee Mug, Amazon.com)
What's better than drinking with a mug from her favorite child? This cute funny coffee mug printed with the words "I Love How We Don't Have to Say Out Loud That I'm Your Favorite Child". It is Microwave/Dishwasher Safe and FDA Approved.
#If You Always Pray For Your Mom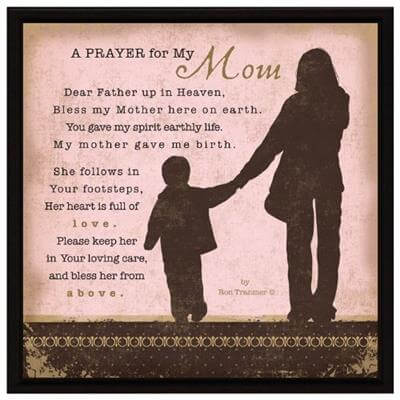 (Prayer..My Mom Wood Frame Plaque with Easel, Amazon.com)
Sometimes simple but mean a big love. If you pray for your mom every day, give her this My Mom Wood Frame Plaque and we're sure it will bring a tear to her eye. It is produced from MDF wood and made in the USA.
#If Your Mom Holds Your Heart
(Glass Heart for Mom with Timepiece and Custom Message, giftsforyounow.com)
It's always great to show your mom how important she means to you, and this silver-edged timepiece for mom says it all: A Mother holds her children's hands for a while and their hearts forever.
#If You Mom is the Sunshine of Your Life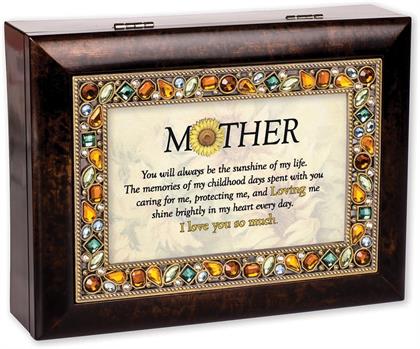 (Mother You Will Always Be The Sunshine Music Box, Amazon.com)
We know it, your mum is always the sunshine of your life. Thanks to your mom with this heartfelt, elegant jewelry music box. It features a jewelry lid and a high-quality Sankyo music mechanism. This beautiful music box makes a great keepsake for your mother to store all her precious jewelry collections. Best of all, you can make it personal by replacing the art with your own photo.
#If Your Mom Is Your Favorite Chef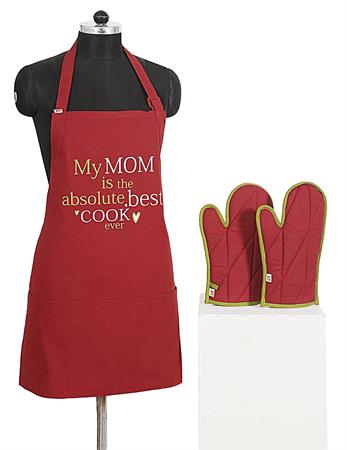 (Graphic Screen Print Apron & Oven Mitt Set, Amazon.com)
Yes, we got it, your mom is the absolute best cook ever. This gorgeous Apron and Oven Mitt Set is the best gift to say Thank You to your mom for all the delicious meals she made for you. It is made from the finest quality cotton materials, and the print is handmade by skilled artisans.
# For The Mom Who Needs Some Warmth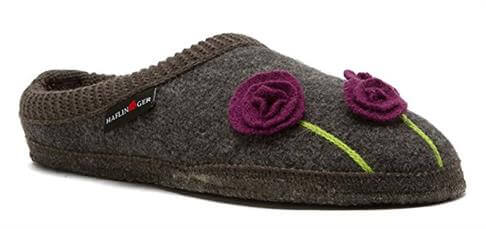 (Haflinger Women's Poppy Slippers, Amazon.com)
If your mom gets anxious at the cold winter, don't hold back and warm her feet up in a pair of a comfy slip-on. Insanely warmth, yet delicately elegant, this pair of wool slippers are absolutely as wonderful as you think.
#For The Mom Who Can't Stand Winter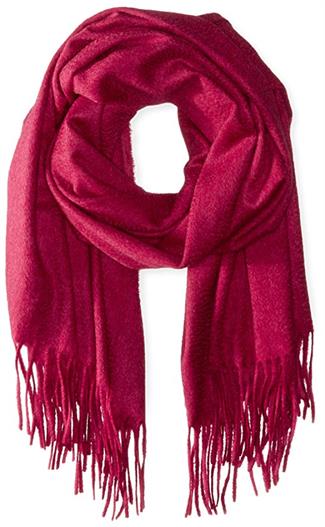 (Sofia Cashmere Women's Cashmere Fringed Scarf, Amazon.com)
This classic scarf was made from 100% cashmere in 8 different colors, and it can be worn as a scarf or a shawl. If your mom is the kind that gets worried when leaving her home when it's cold, this is a great and thoughtful gift. It is a little bit more pricey, but compare to the love your mom giving you life, it's totally worth it. Gorgeous soft, luxurious, and superfine.
#For The Fashionable Mom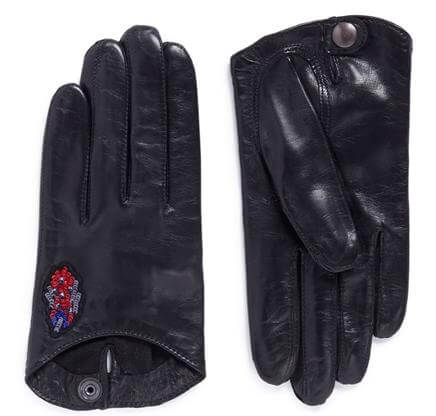 (DOUCHKA leather gloves, lanecrawford.com)
Upgrade the meaning of mom style with an elegant pair of leather gloves. These beautiful gloves are highlighted with a beaded and sequinned floral patch to enhance her look in a romantic way.
#Because She Deserves it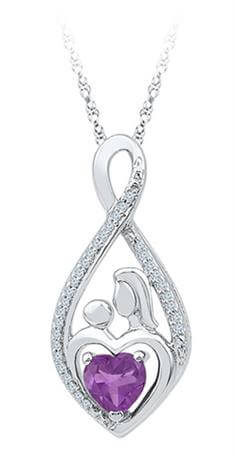 (Mother and Child Sterling Silver Pendant Necklace, fredmeyerjewelers.com)
The priceless beauty of the bond between mother and son is memorialized in this lovely pendant necklace. It features 1/10 karat total weight round diamond accents and a 5mm heart-shaped amethyst gemstone. This special pendant will make a heartwarming gift for every mom.
#For The Shining Mom  
(Heart & Mom Bracelet, fredmeyerjewelers.com)
Show your appreciation for mom with this fantastic bracelet. It is beautifully made from sterling silver and features a series of "Mom" words alternating with a series of white and blue diamond-accented hearts. A lovely gift just to show your mom how special she is.
#Show Your Timeless Love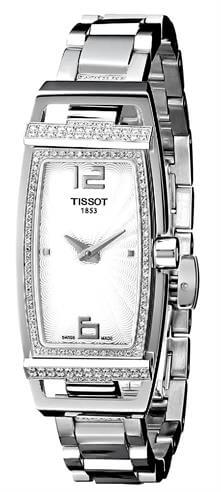 (Tissot My-T White Dial Stainless Steel Bracelet Women's Watch, luxchoice.com)
It's the time to pamper your mom for all of the wonderful things she does for you. Give her a functional and beautiful luxury timepiece that she can wear every day, and this beautiful women's watch from Tissot is the way to go!
#For The Elegant Mom

(Old Shanghai Women's Silk Kimono Long Robe, Amazon.com)
Let your mom lounge and relax around in her house with this comfy silk robe. This delicate hand-painted silk kimono is created by a master artisan, taking more than a week to finish the intricate floral details. Beautiful, elegant, and luxurious.
---
More ideas – What to Gift Mom On Her Birthday?
#The Best Gift Ever – Your Quality Time
Believe us, all mom will love this – gift your quality time. If you always don't get much time for her or don't live with your mom, this is the right time for you to spend your time with her. You can order a steak and cook a nice meal for her, or buy the tickets for her favorite musical and go with her together. You can also schedule a day trip with your mom, do some local research, and order all the pass tickets online to save time. There are TONS of locations that you can go and visit together with her. She will definitely appreciate the time you spend with her. Remember to take some nice photos during the trip, and it will become a great gift that will make many memories for years.
#Give Something Related To Her Hobbies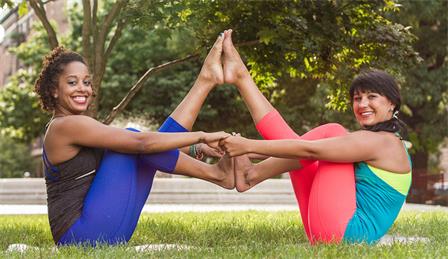 You can give your mum a gift that is related to her hobbies. It does not just show her how much you care about her, hobby themed gifts also help your mom brush up on her favorite activity or learn a new skill. Discover our hobby inspired gift lists:
---
Photo credit:
Michael_Lehet via Visual hunt / CC BY-ND
ProFlowers.com via Visual Hunt / CC BY
daverose259 via Visualhunt / CC BY