10 Year Anniversary Gifts For Couple, Him & Her
Congratulation, ten years of marriage have passed! 10th wedding Anniversary is a milestone that definitely deserves to be celebrated. Discover traditional and modern 10 Year anniversary gifts for the couple, her, and him at HaHappyGiftideas.com. We've got loads of heartfelt, thoughtful and unique gift ideas to express your love on your tenth wedding anniversary.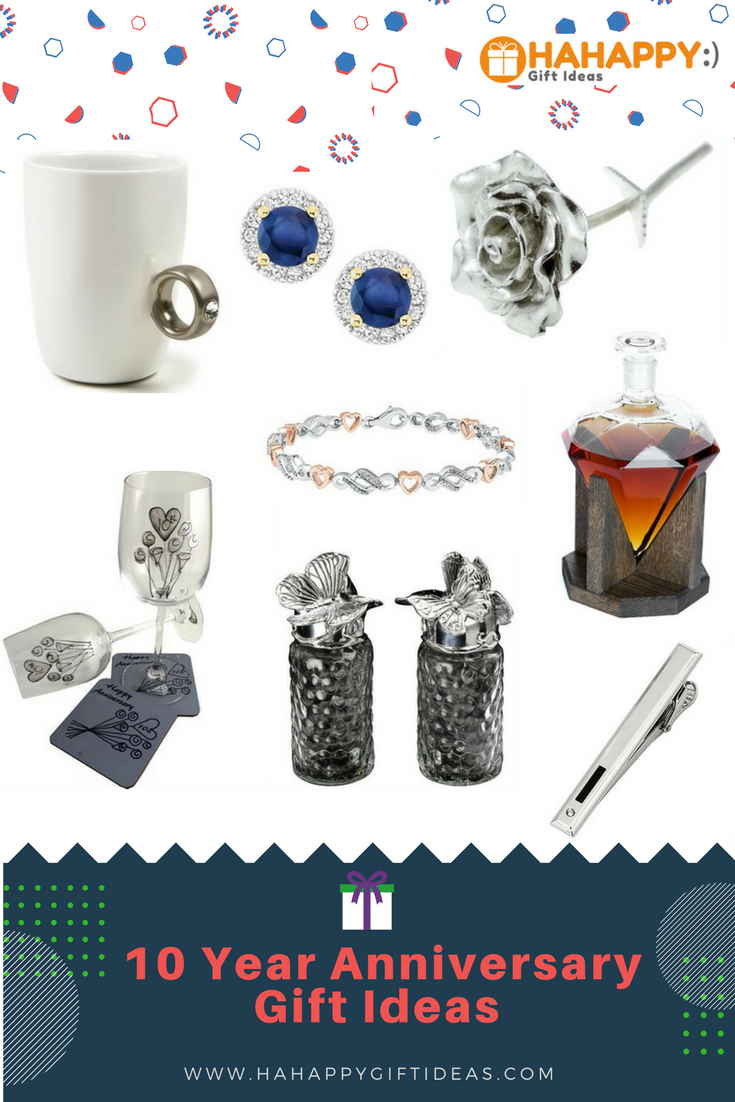 (Hahappygiftideas is supported by its audience. As an Amazon Associate, this post may contain affiliate links, we earn small commission from qualifying purchases at no cost to you.)
---
TRADITIONAL GIFT –  Tin or Aluminum  
Tin and Aluminum is the traditional gifts for 10th wedding anniversary. Both of it is represented longevity, flexibility, and durability, just like your marriage of ten years. But…tin and aluminum doesn't exactly sound amazing and romantic, right? So we're here to help you discover glamorous, fun, and creative 10th wedding anniversary gifts that made of these cool silver-tone materials. From home decor to jewelry, cookware, and some more, you will find there are a ton of thoughtful and romantic tin/aluminum gifts for your anniversary.
MODERN GIFT: Diamonds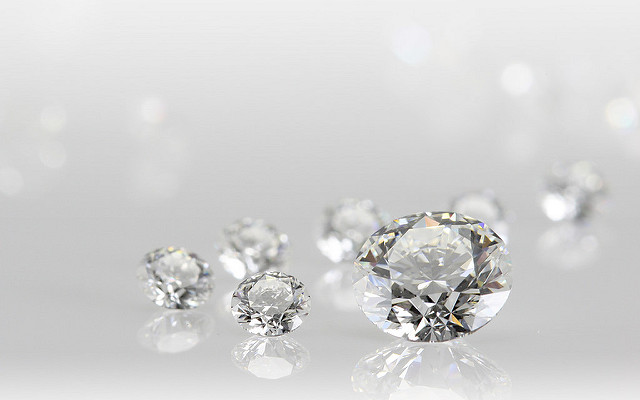 If you want to celebrate your 10th wedding anniversary in a more modern way, then go for the Diamond. Of course, diamond gifts are expensive. If your budget allows, go for the diamond jewelry just like a diamond necklace, earrings, bracelet, and watch to pamper your other half. Is your budget small? don't worry if you don't want to break your bank because we've also revealed a variety of diamond inspired gifts to celebrate your 10th wedding anniversary. Happy shopping!
---
10-Year Anniversary Gift Ideas For Couple
#Tin Bangle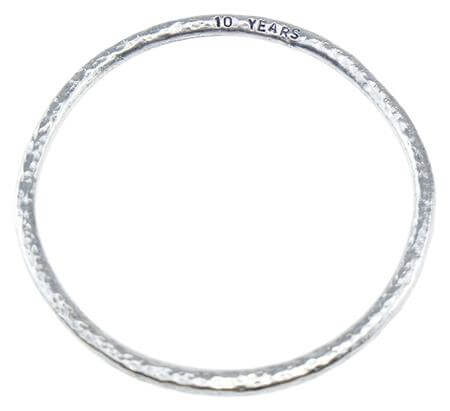 (Pure Tin Beaten Bangle Inscribed With 10 Years, amazon.com)
This beautifully made bangle is crafted from 100% pure tin which makes it the perfect traditional gift for your 10th wedding anniversary. Why not buy a matching set for your 10 Year Anniversary?
#Sentimental Art Print
Love is patient and love is kind. Love is your power over the past ten years of marriage. This metal art print is a sturdy blend of aluminum/tin. What is the best, it can be custom with your personal names and wedding date.
# Sweet Tin Set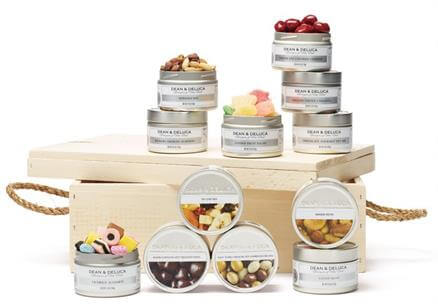 (Thinking of You Tin set, deandeluca.com)
Add some sweets to the traditional tin gifts. Celebrate your ten years together with these snack tins set – from candies to nuts, chocolate, dried fruits and some more.
#Aluminum Home Decor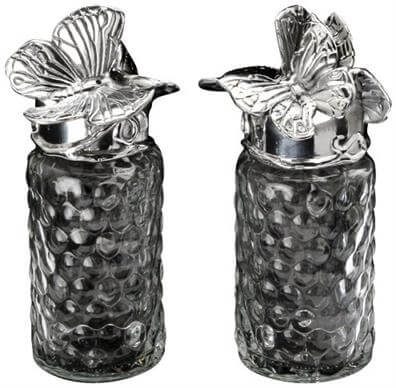 (Aluminum Butterfly Top with Glass Salt and Pepper Set, amazon.com)
Beauty the dinner place with this eye-catching aluminum salt and pepper set– then take a romantic dinner together.
#Aluminum cookware
(Bayou Classic 1000 100-Qt. Aluminum Stockpot with Boil Basket, amazon.com)
Does your other half like to spend a good time in the kitchen? Treat him/her a cookware made of aluminum.
Read On: Gifts for Cooking Enthusiast
#Grill Tool Kit
(DEAN & DELUCA BBQ Master Grill Tool Kit, deandeluca.com)
Now he can be the master of the grill. Or you can. Whatever. These stainless steel tools designed and crafted in the US. The easy-to-carry aluminum storage case makes a brilliant 10th-anniversary gift.
#Wine Glass Set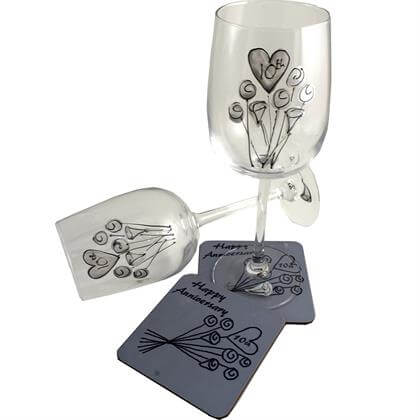 (10th Wedding Anniversary (Tin) Wine Glass & Coaster Set, amazon.com)
The happy couple can celebrate their tenth wedding anniversary with this delicate wine glasses. All glasses are hand painted in the UK and washable.
#Wall Plaque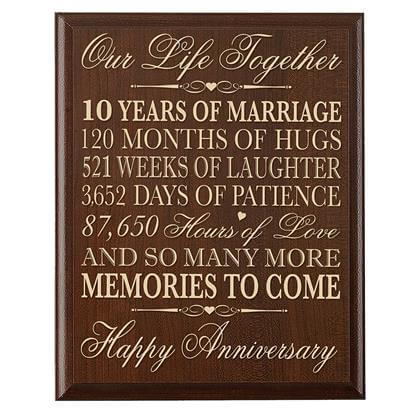 (10th Wedding Anniversary Wall Plaque, amazon.com)
You made it this far, so let's cherish the days, weeks, months, years of your tenth anniversary! It's made in the USA and can be displayed on wall or tabletop.
#Sentimental porcelain figurine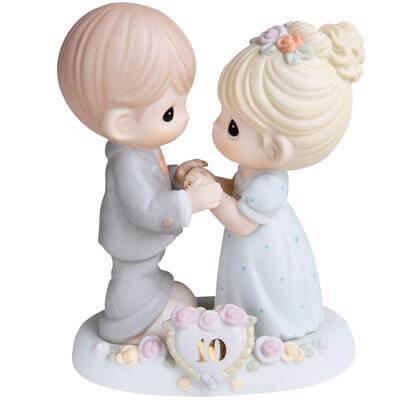 (Precious Moments, A Decade Of Dreams Come True, amazon.com)
This sentimental porcelain figurine serves as a picture of true love. It reminds of all the tender moments you and your spouse shared leading up to the 10th anniversary.
#Diamond-Shaped Paperweight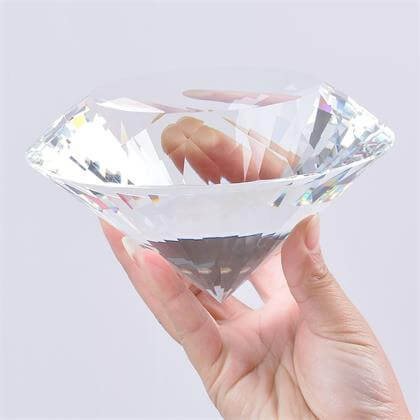 (Crystal Diamond Paperweight, amazon.com)
Looking for an affordable diamond gifts for your 10th anniversary, consider this crystal diamond paperweight. To make your gifts more special, you can send the gift along with a hand written gift card with your love message to your sweetie.
#Funny Mug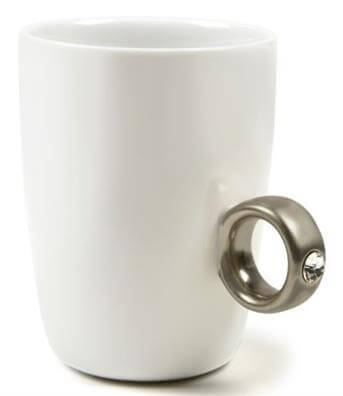 (Fred 2-CARAT CUP Solitaire Ring Mug, Platinum, amazon.com)
Can't afford to give diamond ring as a 10-year anniversary gift, then go for this funny Ring Mug. It features a silver ring-shaped handle accented by a large, shimmering Swarovski crystal.
#Wine Decanter
(Diamond Liquor Decanter, amazon.com)
For a wine enthusiast, this diamond liquor decanter makes for a very thoughtful gift. It is shaped like diamonds and sit in a handcrafted wooden base made by skilled artisans in the USA.
Read On: Gifts For Wine Drinkers
---
10-Year Wedding Anniversary Gifts For Her
#Tin Rose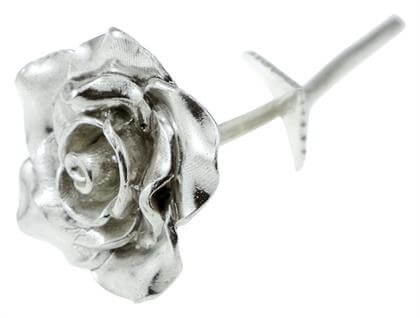 (Tin Anniversary 10 Year Everlasting Rose, amazon.com)
Does your sweetheart love Rose? Get her a Tin Rose for your 10th Wedding anniversary! It's not plated and not dipped, just 100% pure tin.
#Aluminum Rose Bouquets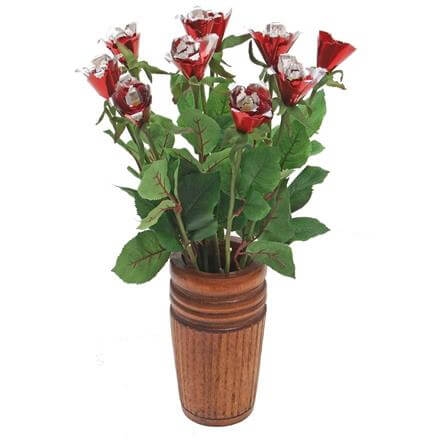 (Traditional Aluminum Rose Bouquets, amazon.com)
An unexpected material for rose bouquets – Aluminum, but still very pretty, and most important, it last forever.
#Metal Vase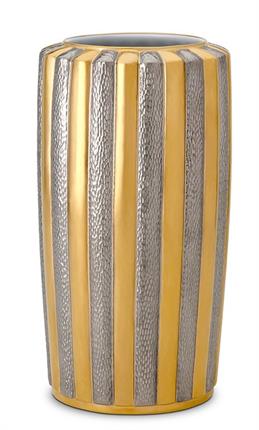 (VOYAGE D'OR  Large Vase, lanecrawford.com)
Because blossoming flora will look even prettier in this luxury metal vase handcrafted from Limoges porcelain. If she rather has rose than jewelry,  give her fresh blossom more often.
#Personalized Music Box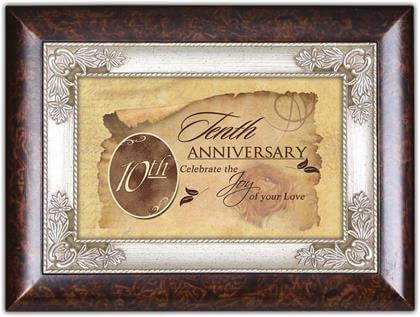 (Tenth Anniversary Cottage Garden Italian Inspired Music Box, amazon.com)
A treasured and lasting personal music box for your 10th wedding anniversary. The Sankyo brand musical movement gives a touch of luxury.
#Diamond Necklace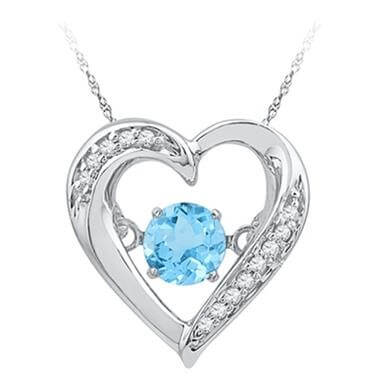 (Lovebeat Blue Topaz and Diamond Necklace in Sterling Silver, fredmeyerjewelers.com)
You can never go wrong with gifting your Bae a lovely necklace. It features a heart design pendant with a round blue gemstone.
#Diamond Bracelet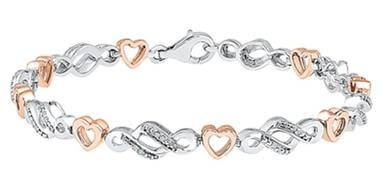 ( Diamond Heart  Fashion Bracelet, fredmeyerjewelers.com)
This heart-inspired design of this diamond bracelet has 10-year wedding gift written all over it. The classic look of this gorgeous bracelet is versatile enough for a night out or to her kid's school.
#Diamond Earrings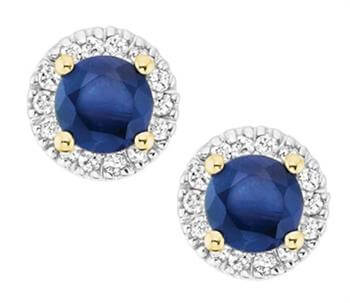 (Blue Sapphire and Diamond Earrings in 10K Yellow Gold, fredmeyerjewelers.com)
Ready to splurge? Add a bit of sparkle to her ear with a pair of blue sapphire and diamond earrings. We're sure this bling will make her smile.
---
10th Wedding Anniversary Gifts For Him
#Aluminum accented Watch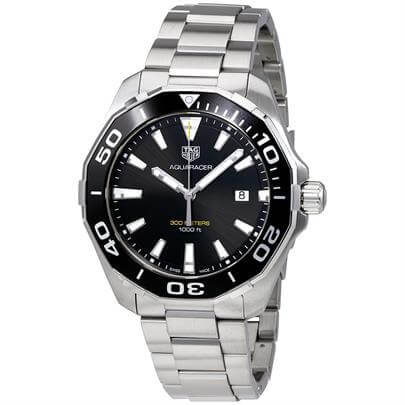 (TAG Heuer Aquaracer WAY101A.BA0746, authenticwatches.com)
Pamper your husband with a luxury watch on your 10th wedding anniversary. Not to mention, this watch is both masculine and accented with an aluminum bezel. It's pricey, but considering all the love and things your husband has given you over the past 10 years, he deserves it.
#Diamond Tie Bar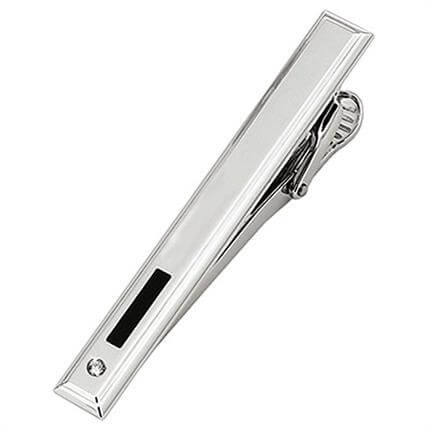 (STEL Stainless Steel Black Enamel Diamond Tie Bar, amazon.com)
A refined upgrade to your hubby's tie bar is always a good idea. This diamond tie bar helps him say bye-bye to his fly away tie in a stylish and stunning way.
#Diamond Cufflinks
(Men's Black Enamel Cuff Links in Stainless Steel, fredmeyerjewelers.com)
These diamond cufflinks feel extra special and work well for 10th anniversaries if your hubby is a businessman. These timeless studs will be truly spectacular for years, just like your love.
---
Photo credit:
mjneuby via VisualHunt / CC BY
TVZ Design via Visualhunt.com / CC BY