Searching for the Cool Gifts for Outdoorsmen? Here are the ultimate gift ideas that are really popular with outdoorsy guys. Whether they're looking to a must-have gear for survival in the wilderness or high tech gadget for outdoor activities, there's something for every outdoorsman.
20 Cool Gift Ideas for Outdoor Guys:
---
1.
Off-Grid Knives – 5 in 1 Survival Knife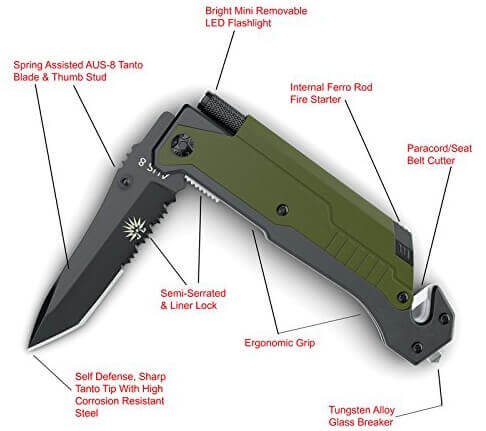 There's no doubt that the gear every outdoorsman should have is a survival knife. This Off-Grid 5 in 1 Survival Knife is an extremely sharp AUS8 Tanto Blade with Emergency Glass Breaker and LED Flashlight. It also comes with Seat Belt Cutter, Fire Starter, & Custom Sheath with Sharpening Stone.
---
2.
Go Pro HERO5 Black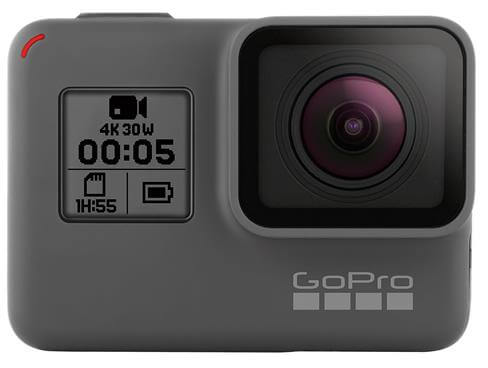 One of the great joys in an outdoorsy guy's life is capturing the exciting moment in the great outdoors and share their adventures with friends. Go Pro HERO5 Black is impressive and easy to use GoPro ever. It comes with voice control, 4K video, touch display, one-button simplicity, and waterproof design.
---
3.
TNH Outdoors Premium Hammock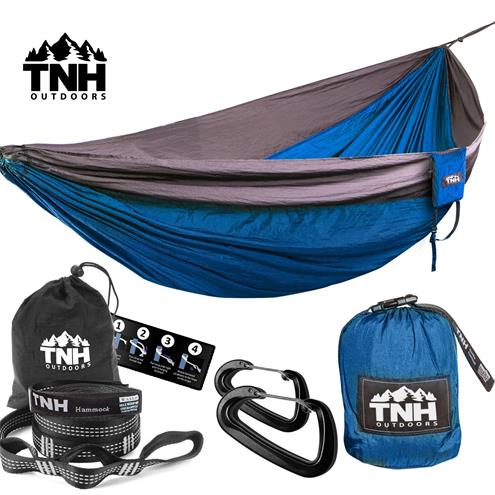 If your dad, husband, or boyfriend enjoy backpacking, hiking, or spending lots time in the wilderness, then he is going to want to put this TNH Outdoors Hammock on his wish list. Super comfortable, very easy to use, and great quality.
---
4.
Patagonia Torrentshell Jacket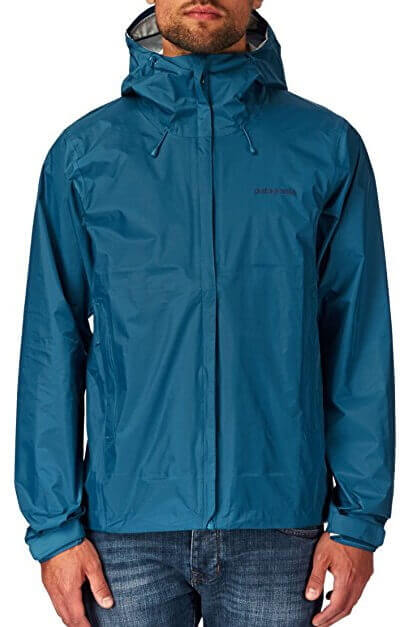 Every outdoorsman needs a sports jacket, especially when that jacket is completely windproof, waterproof, breathable and highly packable from a reputable brand like Patagonia.
---
5.
Hyke & Byke Down Sleeping Bag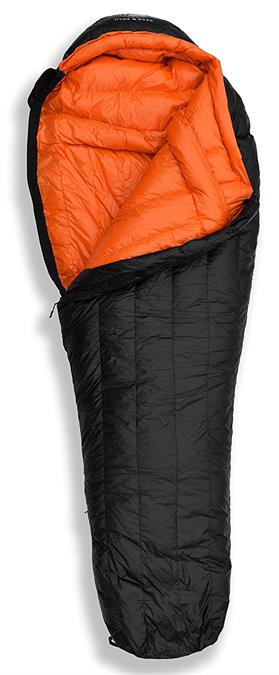 With this warm and comfortable sleeping bag, sleeping out in the wilderness become exponentially better. This premium quality Mummy Goose Down Sleeping Bag for Backpacking is the most compressible and lightest sleeping bag. In addition, it's the highest quality sleeping bag under $150.00.
---
6.
JBL Clip 2 Waterproof Portable Bluetooth Speaker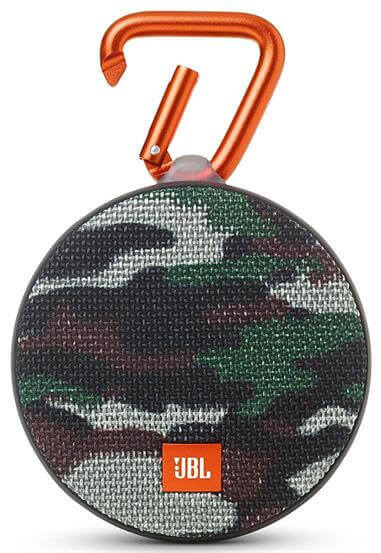 If you are looking for a handy gift idea for your outdoorsman who loves music, this is definitely it. JBL Clip 2 is an ultra-rugged, ultra-light, and ultra-powerful portable speaker that easy to clip to clothes or backpack. Completely waterproof, 8 hours of playtime, and wireless.
---
7.
Fisherman 4-Pack Spice Gift Set
If your outdoorsman loves cooking in the wilderness, give him this unique, gourmet, Fisherman 4-Pack Spice Gift Set! These spice blends were thoughtfully crafted with the outdoorsman in mind! Even better, it's free of ANY preservatives, artificial colors, or MSG.
---
8.
Stanley Growler & Adventure Stacking Pints Gift Set
Who says you can't get a shot of cold beer while out in the great nature? With this Stanley Classic Vacuum Grumbler Gift Set, he can bring his favorite brew in fully functional and iconic style on the go and share around with his friends. Perfect gifts for the outdoorsy guy who is a beer enthusiast.
---
9.
Oakley Men's Radar OO9211-07 Shield Sunglasses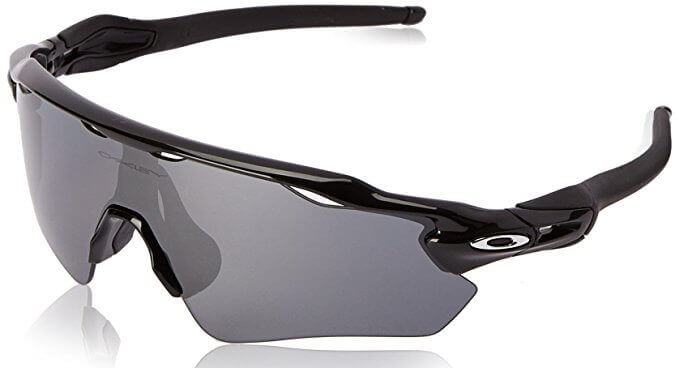 Spoil your outdoorsy Dad with this Oakley Men's Radar Shield Sunglasses. It features a taller lens that extends the range of view in the upper peripheral region and provides better eye coverage. Lightweight, comfortable, polarized, and 100% UV protection coating.
---
10.
TETON Sports Scout 3400 Internal Frame Backpack
The TETON Sports Scout3400 Backpack is a great backpack including most of the features you usually see in much higher-priced hiking packs. It is just excellent for any outdoorsman for light backpacking trips. It's also ideal for 2-4 day adventures.
---
11.
Survival Whistle Gift Set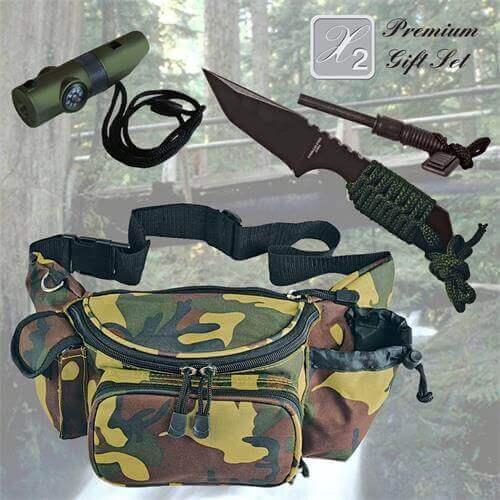 This X2 Premium 3-piece gift set is one of the best gifts for outdoorsy guys who like hiking, backpacking, camping, fishing, hunting, etc. This great gift set includes lots of goodies for outdoors activities. Also, it brings a crucial advantage in nature if they were in an emergency situation.
---
12.
Waterfi Waterproof Fitbit Charge 2
If the outdoorsman you need a gift for is obsessed with water sports and tech gadget, then this Waterproof Fitbit Charge 2 is exactly what you need to give him. It is completely waterproof down to 30 feet underwater indefinitely and ideal for a swim, surf or any water aerobics without any worries.
---
13.
Exotac nanoSTRIKER XL Ferrocerium Fire Starter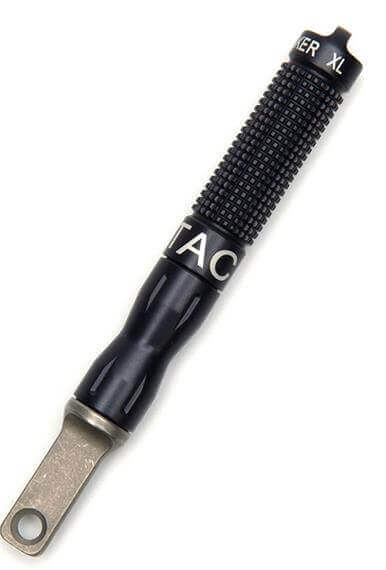 Making a fire is extremely important in the wilderness. Whether your outdoors friend needs a fire for cooking or getting a bit of extra warmth, this high-quality waterproof fire starter by Exotac does help. It's ultra-small and completely self-contained.
---
14.
Gift Basket Village Deluxe Hunting for Hunters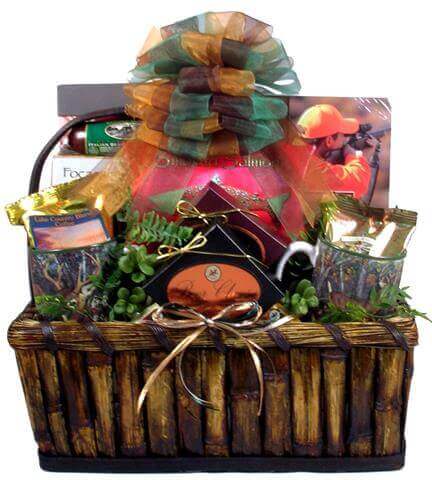 This great village deluxe gift basket is one of the ultimate gifts for the hunter. It features a virtual survival kit of goodies and delicious snacks galore. Great for celebrating the thrill of the hunt or enjoy on their next hunting trip.
---
15.
Rumpl High-Performance Blanket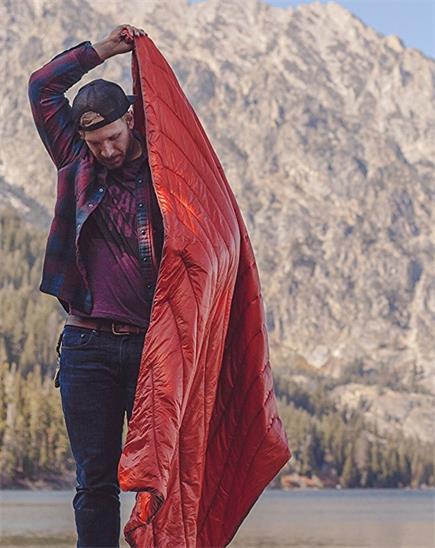 Give him a little extra warmth with this Rumpl High-Performance Blanket to beat the cold outdoor winter weather. Rumpl applied their technical materials found in premium sleeping bags to a blanket. The end product is lightweight, durable, yet comfortable and warm!
---
16.
Såk Gear Premium Waterproof Dry Bag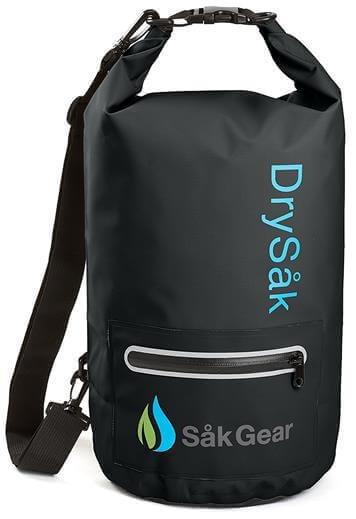 With its tough waterproof fabric, this premium dry bag protects all your valuable gears dry and safe. In addition, it was designed with unique extras such as a reflective trim & zippered exterior pocket! Exclusive, lightweight, and functional.
---
17.
Tri-Fold Realtree Camo Bible / Book Organizer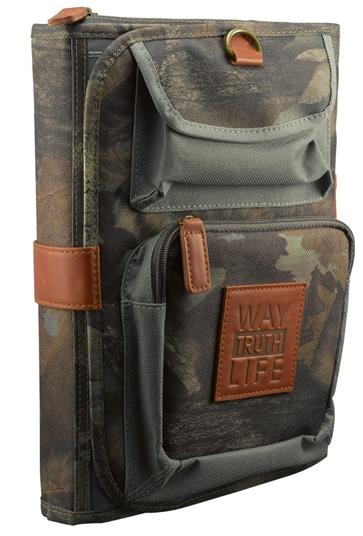 So practical and with Realtree Camo style, this Tri-Fold Bible / Book Organizer is sure to make an impressive gift for your outdoorsy dad, boyfriend, or son. This handy poly-canvas 0rganizer is made of rugged poly-canvas and constructed of faux leather trimmings.
---
18.
KingCamp Folding Quad Chair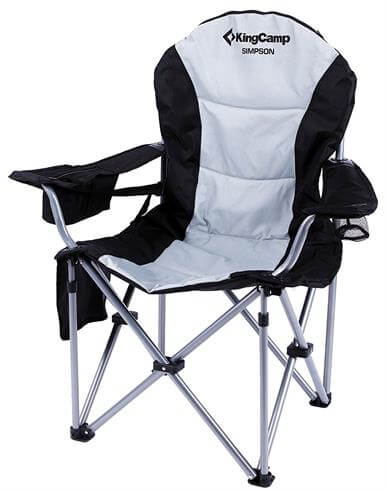 This camping chair is super cool because it's super light in weight but with a lumbar support system for comfortable relaxing. It is portable to be carried like small luggage on a trip. Easy to fold, no tools needed, perfect for hiking, camping, beach, and any outdoor activities.
---
19.
Under Armour Vacuum Insulated Stainless Steel Bottle  

What things are more important than staying hydrated while outdoor. This Under Armour Vacuum Insulated Stainless Steel Bottle was built with the active outdoorsmen in mind. This hydrated bottle features Thermos vacuum insulated technology for ultimate performance.
---
20.
Personalized Zippo Black Matte 12-hr Hand Warmer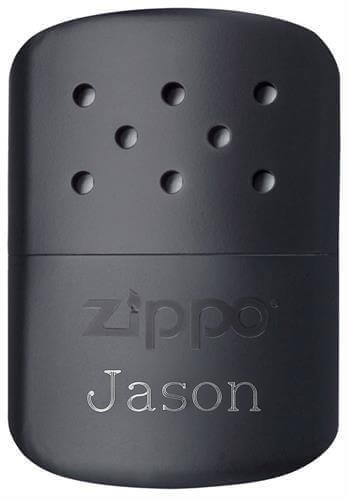 If you're looking for personal, but still affordable gifts for outdoorsmen under $50, give them this Personalized Zippo Black Matte Hand Warmer. This hand warmer works 12-hr with free engraving. It is great for someone who spends lots of time outdoors in cold weather.
---