We got it, you've made it through another milestone of your marriage. If you are looking for some unique, thoughtful, memorable 2nd Wedding Anniversary Gifts For Him this year, we're here to be your anniversary shopping spirit guide.
Our selection of gifts are related to the symbols of 2-year anniversary gifts for him:
Traditional Theme: Cotton
Contemporary/Modern Theme: China
Take a deep breath and read on! You will find we've turned the cotton and China gifts on your head with lots of heartwarming and thoughtful gift ideas. We're sure that our picked gifts will make for the perfect present and make a memorable anniversary day.
Readers Suggestions: 1st Anniversary Stories and Gift Ideas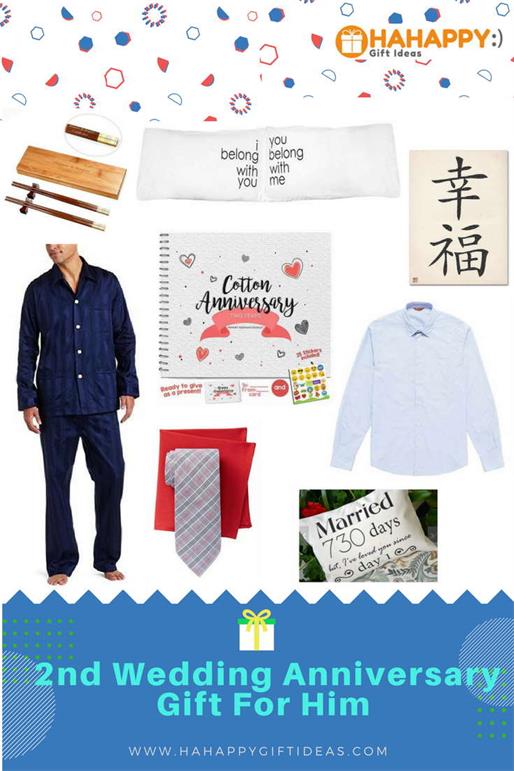 ---
Traditional 2nd Wedding Anniversary Gifts: Cotton  
Traditionally, after two years of marriage, the couple often send cotton gifts to their other half to celebrate their 2nd Wedding Anniversary. Cotton is a material that both versatile and durable, just as an important symbol of a successful marriage. So we've revealed lots of amazing, romantic cotton anniversary gifts to celebrate the second year of your marriage
#Cotton Shirt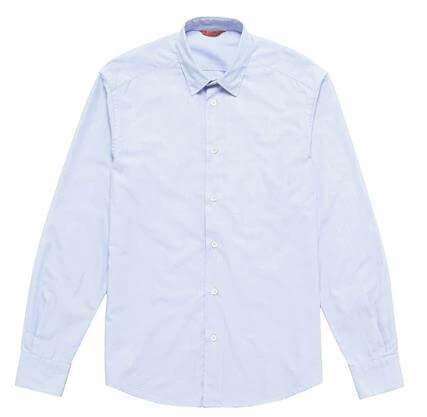 (Barena 'Coppi Nima' Cotton Shirt, lanecrawford.com)
It's a classic cotton shirt, but with its updated classic shirting silhouette, it provides endless possibilities in wearability. This long sleeve shirt is made from high-quality Italian cotton in sky blue. Breathable and wonderful for all occasion!
#Cotton Socks
(FALKE 'Tiago' Crew Socks, lanecrawford.com)
If you're going to get him socks, at least do it the right way with a gift-appropriated cotton pack. Easing him into the day ahead with reinforced toes and heels, this classic pair is further strengthened by an anti-slip design that will give a maximum hold.
#Personalized Afghan
(Embroidered Wedding Heart Afghan, giftsforyounow.com)
Because it shows how special your marriage date means to you. This embroidered cotton wedding Afghan makes a wonderful personalized 2nd wedding anniversary gift for him. It also makes a romantic way to decor your home.
#Cotton Apron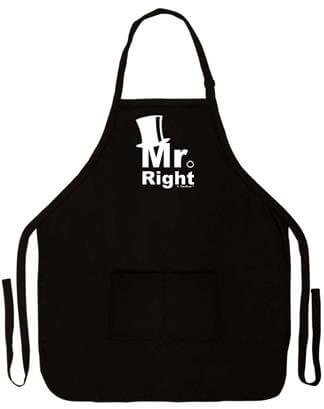 (Mr. & Mrs. Funny Aprons, amazon.com)
If your husband is a cooking enthusiast, then give him this set of Cotton Apron to celebrate your 2nd wedding anniversary. To make your gift more special, cook with him for a romantic candles dinners with these Mr.& Mrs. Apron set.
Read On: Gifts for Cooking Enthusiast
#Cotton Towel
(Embroidered Couples Hand Towel Set, giftsforyounow.com)
These personalized His and Her hand towels are a wonderful gift for your cotton anniversary. This embroidered hand towel is a 100% ringspun cotton loop and machine washable. These are great gifts that you can keep in your bathroom or kitchen.
#Cotton Pajama Set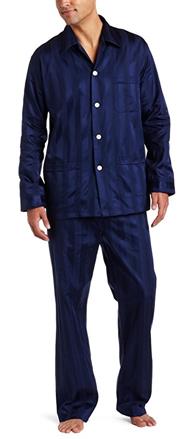 (Derek Rose Men's Pajama Set, amazon.com)
If you want to treat your husband with a comfy gift, this Cotton Pajama set will sure help. The premium quality and well-constructed workmanship offer extra touches and long-lasting wear. It not just let him feel great, it also let him look better.
#Cotton Tie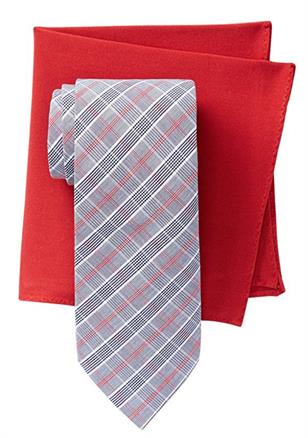 (Alara Flatiron Plaid Tie & Pocket Square Box Set, amazon.com)
Expand his tie collection with a classic cotton Tie. This allover plaid pattern tie is great for work or any dress up occasions. Best of all, it comes with a red pocket square, which adds a touch of happiness and joy.
#Cotton Couple Pillowcases
(I Belong with You, You Belong With Me Couple Pillowcases, amazon.com)
Yes, we know you belong to each other. Gift your husband this comfy cotton couple pillow cases to celebrate your second year of marriage. With this romantic pillowcases, you will see each other in your sweet dreams.
#Cotton Handkerchiefs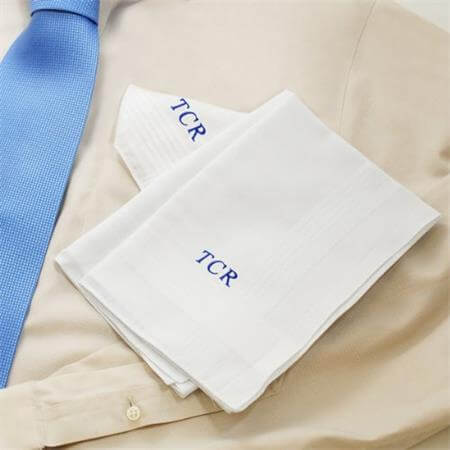 (Personalized Men's Hankies, amazon.com)
Handkerchiefs are pretty old school, but it becomes special when it's personalized with his name. These Men's Hankies are crafted of 100% Cotton and feature handsome lines trim.
#Cotton Art Print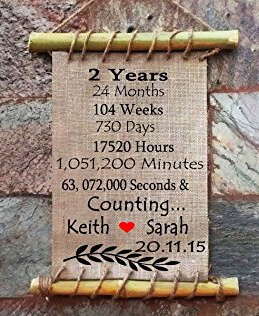 (Initials Heart Love Burlap art print, amazon.com)
Let's count! You have married for 2 years/ 24months/ 104weeks/ 730days/ 17520hours/ 1,051,200 minutes/ 63,072,000 second. This custom Burlap Art Print saves your date and makes a beautifully rustic 2nd Wedding Anniversary Gifts For Him.
#Cotton 'Hers and His' bathrobes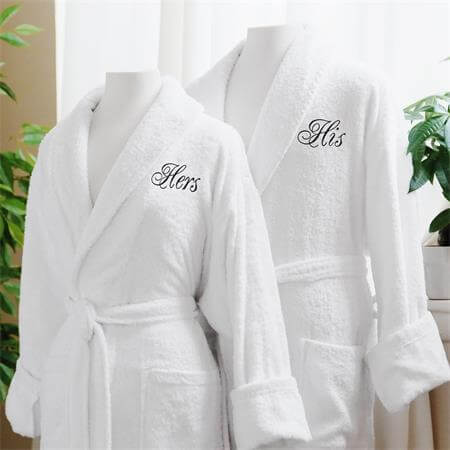 (His Her Bathrobe Set, amazon.com)
Who doesn't want to lounge around in a comfy bathrobe? So, let 's lounge around at home with your husband with this His Her Bathrobe. These cotton robes are perfect for the man who needs a break. Even better, consider offering him a home spa on your anniversary day.
#Cotton Funny T-Shirt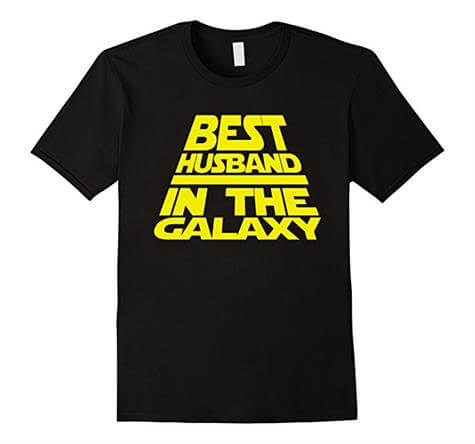 (Best Husband in The Galaxy T-Shirt, amazon.com)
Because he is the best husband in the Galaxy. If your husband is a Star Wars Fan, give him this funny T-shirt, and you can't go wrong. This awesome cotton t-shirt perfectly shows your husband how much you appreciate him.
 
#Cotton Pillow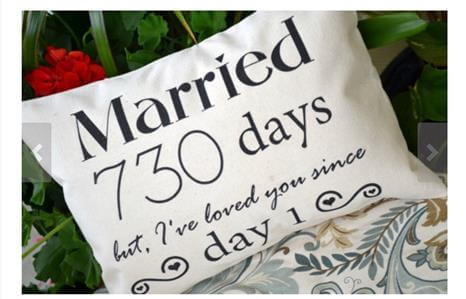 (Married for 730 Cotton Pillow, amazon.com)
Sometimes a man just wants to snuggle up with a comfy pillow after a long day work. If you've loved your husband since day 1, give him this 2nd Anniversary Cotton pillow and let him know about it.
#Cotton Underwear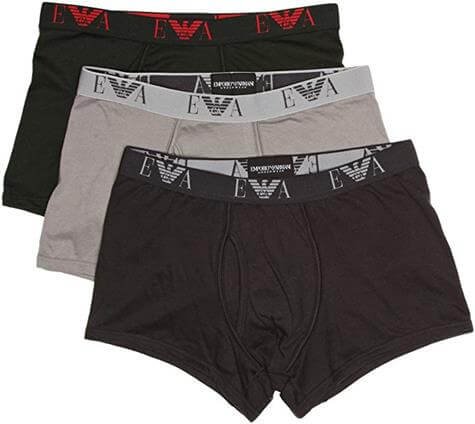 (Emporio Armani Men's Jersey Cotton Trunk, amazon.com)
Give him a gift that he'll always need for your cotton anniversary. This set of 100% cotton boxer is sure to be a hit. Why? Because it's Armani!
#Booklet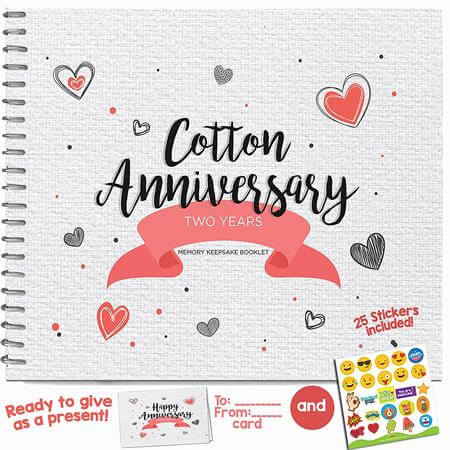 (Two Year Booklet for Cotton Anniversary, amazon.com)
If you are looking for a keepsake gifts for your cotton anniversary, you've found one! This awesome wedding journal is a creative cotton anniversary gifts for him. It preserves your loving memories of your marriage forever. Easy to fill, stress-free, and gift-ready.
---
---
Contemporary/Modern 2nd Wedding Anniversary Gifts: China
When we say Love, we sometimes mean love as being beautiful and elegant. In the same way, many people find the culture of china brings a touch of beautiful and elegant, too. Here are some China inspired gifts to help you celebrate your 2nd marriage anniversary. Your husband will treasure one of these china themed gifts forever!
#Chinese Chopsticks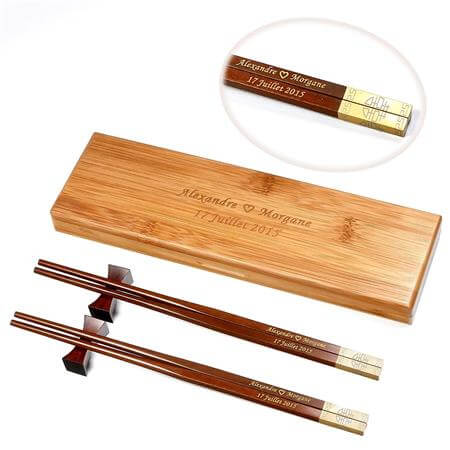 (2 Pairs 10 Inch Natural Pau Rosa Wood Chinese Chopsticks, amazon.com)
Because it is personalized and stylish. These attractive Chinese chopsticks feature a Chinese character 'Double Happiness' of marriage when put two together. Best of all, you can engrave your custom message on the wooden handle area. It has passed the most strict SGS safe tests and completely safe.
#Chinese Lamp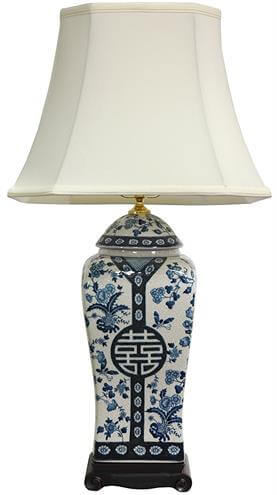 (Oriental Furniture 26″ Floral Blue & White Vase Lamp, amazon.com)
This beautiful elegance of this handcrafted vase lamp lightens up the love of the couple. This timeless piece combines a carved wooden base with a Song dynasty style porcelain vase. The porcelain part of the lamp features a textured glaze with the Chinese character 'Double Happiness' which makes it perfect for your anniversary.
#Chinese Art Decor
(Fine Art Happiness Wall Decor, amazon.com)
If his love makes you feel happy and blessed…he will feel the same with this China-themed Wall Decor. It features the Chinese characters for the word "blissful" and portrays a happy view of your marriage life.
---
Photo credit: Andie712b via Visual hunt / CC BY