Father's Day Gift Ideas for Grandfather (35+ Gift Ideas To Melt His Heart)
Don't forget about your beloved Grandpa in the coming Father's day. If you have no ideas what to shop for him, read on! We have found the Best Father's Day Gift Ideas for Grandfather that will let him know how much he is loved.  From the funny to thoughtful, functional to personalized, our suggestion will help your grandpa enjoy this Father's day with love and joy.
Best Father's Day Gift Ideas for Grandfather
(Hahappygiftideas is supported by its audience. As an Amazon Associate, this post may contain affiliate links, we earn small commission from qualifying purchases at no cost to you.)
What can I buy my grandpa for Father's Day?
What is a good gift for Grandpa? It may be difficult to find the best Father's Day Gift Ideas for Grandfather — he probably already got all he might want, so how do you even start to find the perfect present for him?
We have your back. We tried to categorize the best gifts father's day gifts for grandpa, from hobby-related gifts to tech gifts, which would make it perfect for every grandfather!.
For the grandpa who has a hobby

Plays to your grandpa's interests and give him a hobby-related gift that he will enjoy with.

For the stylish grandfather

Have a stylish grandpa who always looks great? Grab a fashionable gift for your grandfather, and make this father's day more special. 

For the granddad who needs more health care

Your grandpa is getting older and older, it's time to show your care and love to him with a health-related gift.

For the grandpa who likes something personalized

Want to make this father's day more special? Go with something unique and personalized to impress your grandpa.

For the tech-savvy grandfather

Have a tech-savvy grandfather who is passionate about the latest technology? Buy him a special tech-related gift on this father's day so that he can fully connect with this digital age.

Gift For granddad Who Has Everything

Don't know what to buy for a grandpa Who Has Everything and wants nothing? no worries! Go for something fun to make him laugh, or go for the sentimental gift to melt his heart.
Best Father's Day Gift Ideas for Grandfather
For The Grandpa Who Has A Hobby
For the Coffee Grandfather
Coffee Machine
If your grandpa is a coffee lover, let him enjoy a cup of coffee by giving him this easy-to-use coffee machine by Nespresso. It includes a welcome package that includes a 12-pack of Vertuo coffee capsules and a guide to the different flavor choices.
---
For The Whiskey Granddad
Vintage Car Whiskey Decanter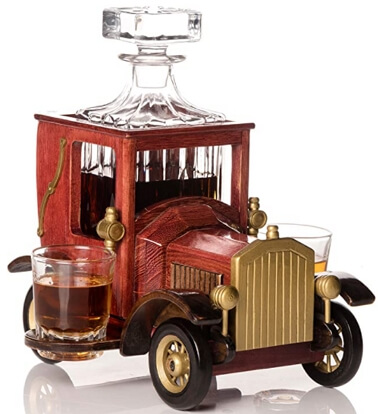 No matter your grandfather is a wine lover or a die-hard vintage car fan, get him this cool whiskey decanter set this father's day. It also makes a perfect bar accessory and cave decor.
---
For The Gardening grandpa
Gardening Tools Set
Does your grandpa love to work in the garden? Gift him this super practical gardening tools set that he'll love. He always kneels on the ground, which can cause damage to your knees and waist, as well as dirt on your clothes and body. Our garden kneeler and seat will perfectly solve this problem making it the ideal design for elderly parents.
---
For The Chess Granddad
Hand-Crafted Chess Set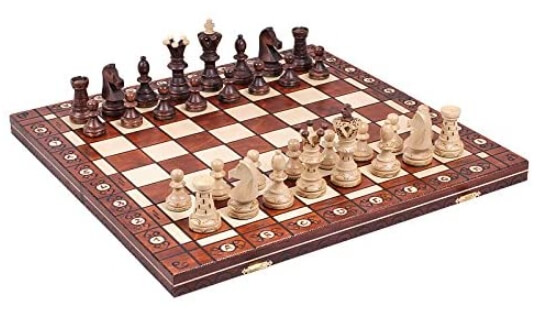 If your grandfather likes to play chess games, this unique hand-crafted Wooden Chess Set is a wonderful father's day gift he will appreciate. With this, he can have some fun chess competitions with his grandchildren when they come to visit.
---
For The Grandpa who always need an afternoon Nap
High-Quality Blanket
Gift grandpa some warmth when he takes a nap, cuddling up, watching TV, or reading a book. This Quality Weighted Blanket isn't just ideal for a good night's sleep – it'll bring calm, comfort, and coziness to any time, day or night!
---
For the Music Grandpa
turntable with the speaker
Grampas' house loaded with stacks and stacks of recordings that are rusting away? Giving him a turntable with the speaker will allow him to relive all of his favorite songs. This Turntable Vinyl Record Player is perfect for any grandpa who is in love with music. It's also a great gift for any grandfather 60th birthday
---
For the Cooking Grandpa
Grilling Tools Set
Many men take pride in their ability to cook a piece of meat to perfection. If this is the case with Grandpa, then this grilling accessories tools set will be a fantastic father's day gift. You can give your grandfather a whole new way to spice things up with this grill tool kit.
---
For The Golf Grandfather
Golf Gift Set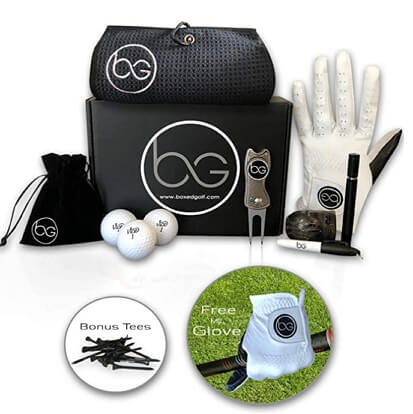 We understand how difficult it can be to find Golf Gifts. The Signature Box is the ideal gift package, as it includes all of the golf accessories you'll need to better your game. If your Grandpa loves to spend his time in the golf court, he'll get a kick out of this golf gift basket.
---
For The Picnic Grandpa
Picnic Bag with Wheels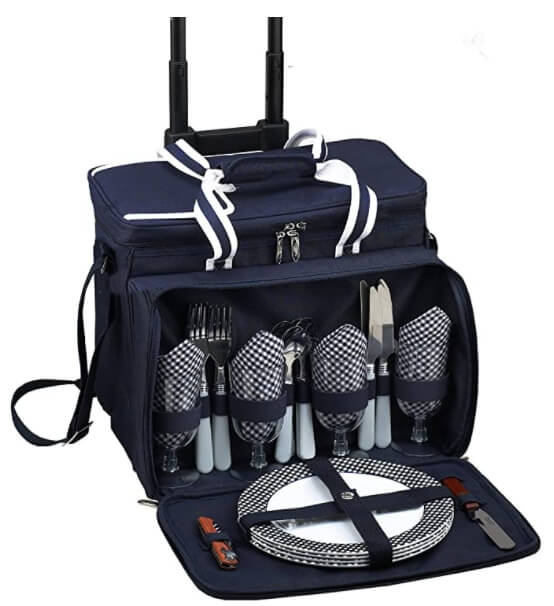 This deluxe picnic set will bring Grandpa's more enjoyable and easier. It features a picnic cooler for 4 and is equipped with wheels – great for his trips to the park.
---
For The Granddad who loves collecting watch
Large Watch Organizer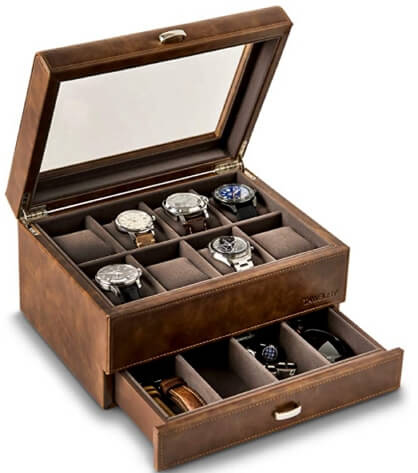 If your grandfather is a gift for a watch enthusiast, then help him organize his favorite timepieces in this sophisticated leather box.
For The Stylish Grandfather
Classic Watch
Upgrade your grandpa's watch and he'll thank you for the year to come. This Heritage-inspired watch is featuring in a gold-tone stainless steel case with the date. A classic, elegant, and handsome watch that grandpa will like.
---
Cashmere Scarf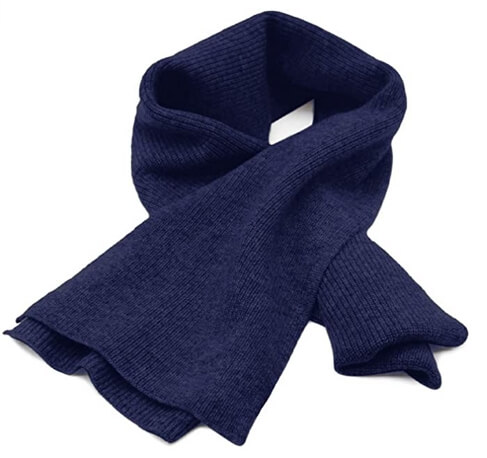 On this father's day, give your granddad some extra warmth. This luxury classic solid ribbed scarf is in 100% Cashmere, which makes it ideal for Best Father's Day Gift Ideas for Grandfather. It is a certain way to show him how careful you are when you give him this soft scarf.
---
Suede Slippers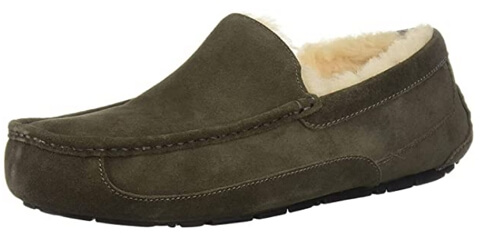 Upgrade your grandpa's old slippers to a pair that is ultra-comfortable. Best Father's Day Gift Ideas for Grandfather that keep his feet warm in the coming winter.
---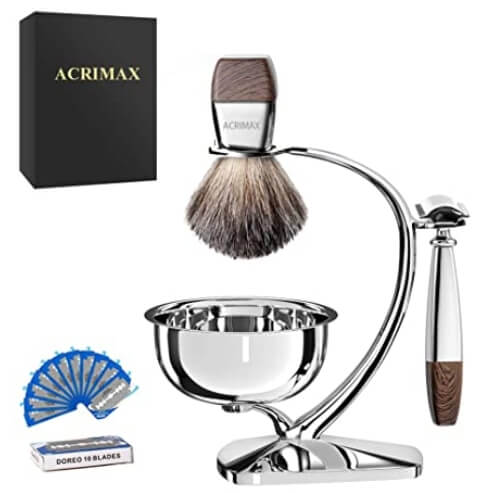 If your grandfather prefers If he prefers the classic way to pamper his facial hair, this awesome shaving kit will undoubtedly surpass all of his standards. It's designed for full comfort and unprecedented precision. It is just what every man needs right now!
---
Soft Long Robe
Upgrade your granda's robe with this excellent full-length robe by Polo Ralph Lauren. It is designed for ultimate comfort and crafted from super-soft fleece. Soft, cozy, and warm.
---
Socks Gift Set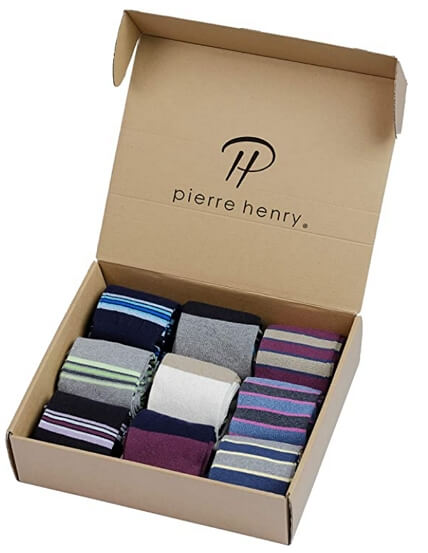 Never underestimate the value of a nice pair of socks as a present. Whether your grandpa is working, traveling, or relaxing, these socks are engineered to comfortably adapt to his calves and stay up all day long.
---
Vintage Long Sleeve Plaid Jacket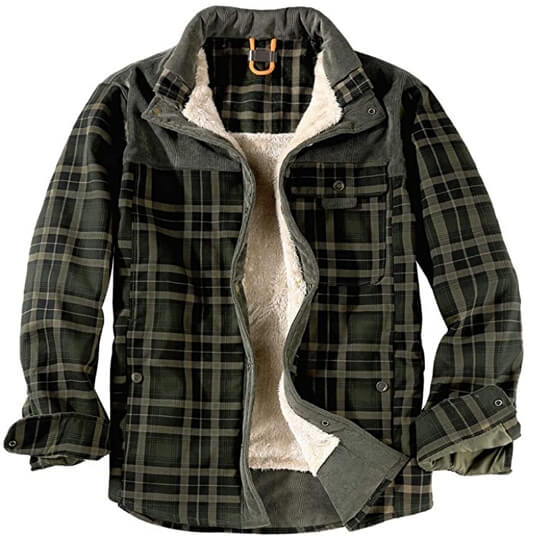 Between a shirt and a jacket, this stylish piece falls right in the middle. It's lined with sherpa for extra warmth and comfort for your grandfather's outdoor activities.
For The Grandpa Who Needs More Health Care
Blood Pressure Monitor
If you would like to show how much you care about your grandad's health on this father's day, this automatic Upper Arm Blood Pressure with color Monitor is the most thoughtful father's day gift for your grandpa. It's easy to read, accurate, and comfortable to use.
---
Foot Massager with Heat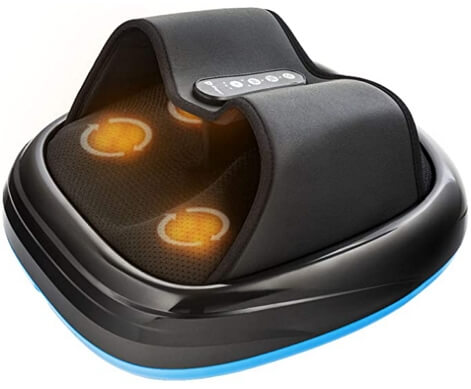 A day out can be exhausting on your grandfather's feet. When he gets home, this foot massager would be the perfect way for him to relax.
---
sandwiches Makers
His mornings would be a little easier healthier with this handy sandwich maker. It has individual compartments where he can cook his bacon, toast, and ham in minutes to make the perfect breakfast sandwich.
---
Back Neck and Shoulder Massager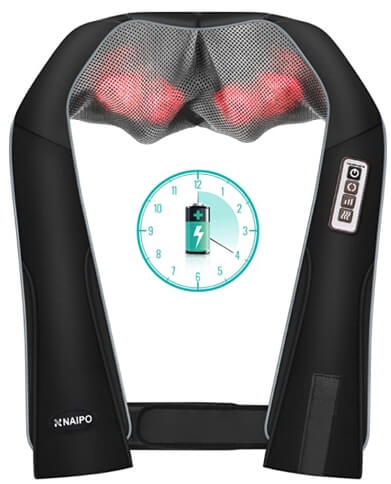 When you reach a certain age, a sore neck can become more of a serious problem than a minor irritation. Consider getting Grandpa a neck massage pillow to help him work out knots and feel more energized.
---
Full Body Infrared Heating Pad
This full-body infrared jade pad emits a low heat that produces a calming sensation good for meditation and relaxation. Wonderful father's day gift for your grandfather who needs some extra care for his health.
For The Grandpa Who Likes Something Personalized
Personalized Clufflinks
Have a gentleman grandpa? How about giving him these personalized cufflinks for your granddad. You can custom these cufflinks with your grandpa's initials to surprise him on this father's day.
---
Personalized 24K Gold Money Clips Ballpen Gift Set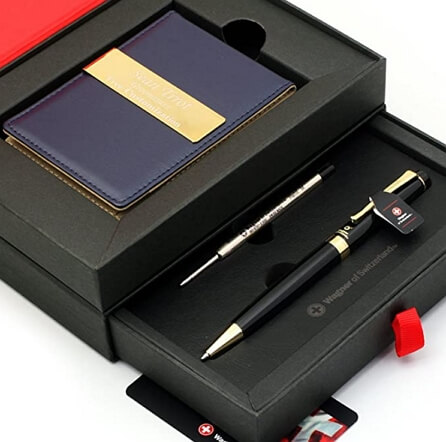 This is a Personalized Money Clips Ballpen Gift Set that takes on one of Grandpa's classic accessories. It offers free laser engraving that shows up with a maximum of 20 characters.
Personalized Desk Organizer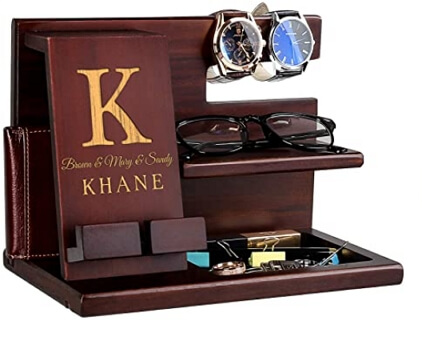 Help grandpa to organize his essentials day items. This all-in-one personalized desk organizer holds and charges his phone. It also carries a variety of accessories such as keys, watches, rings, wallets, glasses, coins, pens, pencils, cards, and headphones to keep his room tidy. This makes a great unique Father's Day gift for your granddad.
---
Personalized Premium Quality Leather Wallet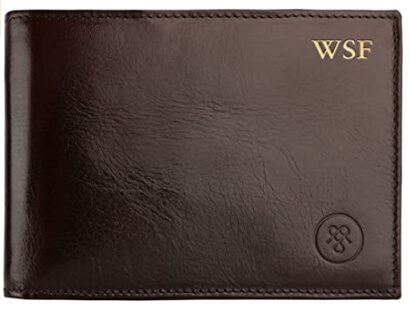 A leather wallet is a thoughtful gift that every grandfather would like to have. You can also personalize this wallet with his name or other meaningful words for him to make it even more special. So, what exactly are you waiting for? Have one for him right away!
For The Tech-Savvy Granddad
Digital Photo Frame
Relive his favorite memories or share photos in real-time with your Grandpa. This Digital Photo Frame is the quickest and easiest way to beautifully display photos in your home and keep your family close. It allows anyone in your family to share photos via an app, email, and FTP. Your Grandfather will enjoy this father's day gift so much.
---
Smart Sleep & Wake-Up Light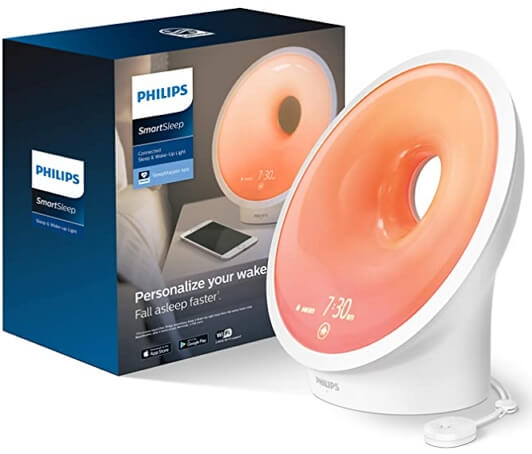 You can ensure that your grandad gets enough rest by using this smart sleep clock. It not only wakes you up gradually with a brightening natural light lamp, but it also lulls you to sleep at night with dimming sunset and soothing sounds.
Echo Show 10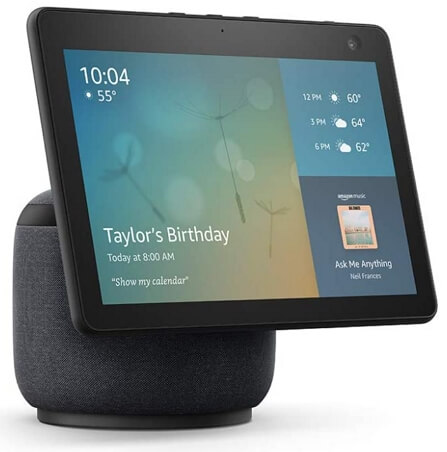 It has all of Alexa's capabilities, but with a 10.1″ HD screen that's designed to move with you. Grandfather can ask Alexa to check the weather, read the news, play TV shows, or call his favorite grandkids using the Echo Show.
---
Gifts For Granddad Who Has Everything
Gift Baskets
When you need some delicious gifts for your sweet tooth granddad, a variety pack is always the way to go. This traditional gift basket combines old favorites and new surprises is one of the best Father's Day Gift Ideas for grandfathers who want nothing.
---
Funny T-Shirt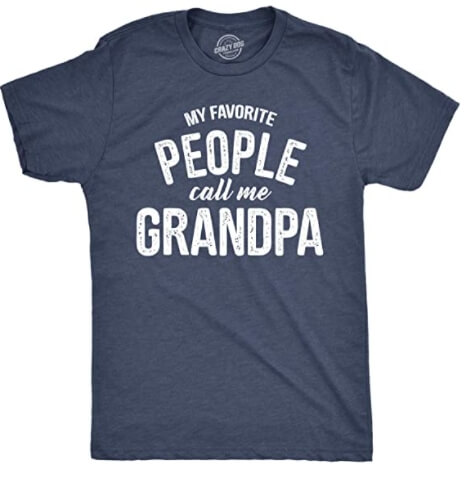 Show your grandpa that you care about him with this funny hilarious shirt he can brag about to all the other parents. This tee is manufactured to be the best super soft high-quality shirt. In addition, this vintage lightweight fitted tee is made from ringspun cotton to get that comfortable fit and feel.
---
Life Story Photo Frame
He is first featured as a young boy, then a new father, and now a proud granddad. This wonderful story frame shows the most important milestone in his life and pictures in a timeline. If you are looking for sentimental Father's Day Gift Ideas for your Grandfather, you can't go wrong with it, and that might even bring a tear to Granddad's eye.
---
World's Best Grandpa Cup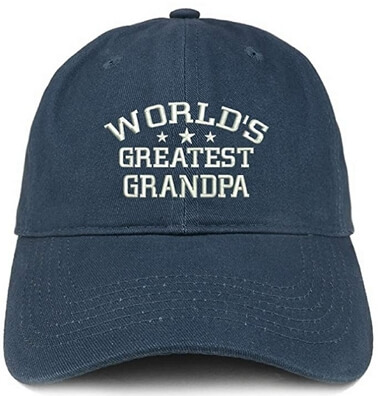 The Cap telling the truth! Since it has an adjustable buckle strap closure, this cap will suit Grandpa perfectly. It's available with over 10 colors for your choice, just pick the perfect one for your grandpa.
---
I Love You Grandpa Pocket Watch
A last-minute gift and inexpensive father's day gift that you can get for him this holiday is a Grandpa pocket watch. Get one for your beloved gramps and let him know you love him forever!
---
Funny Mug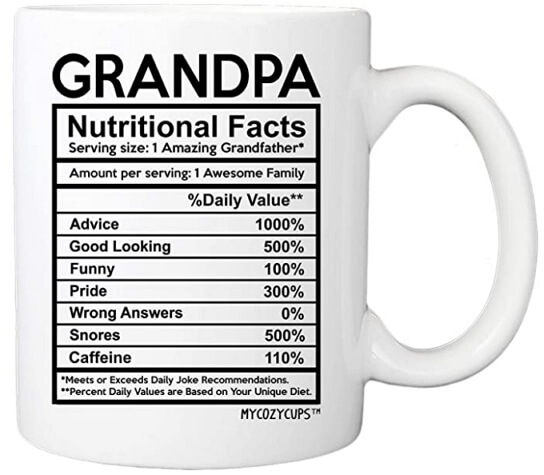 Are you looking for the Best Father's Day Gift Ideas for your Grandfather who has everything? Then this cup is ideal for the best grandpa in the world. This traditional 11-ounce white ceramic coffee mug is perfect for any hot beverage and everyday use. Microwave and dishwasher safe.
---
Engraved Grandpa Hammer
If you're looking for a sentimental Father's Day gift for Grandpa, a beautifully engraved hammer will make a perfect gift. A polished steelhead and a smooth hardwood handle make for a functional, yet beautiful. Whether on duty or on display, this laser engraved hammer is sure to please.
---
Grandpa Handmade Glass Cross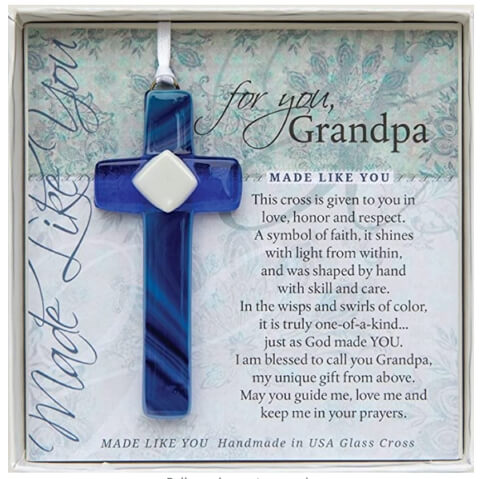 Grandpa would appreciate the fact that each cross is handcrafted in the same way as he is. This handcrafted gift will bring a smile or a tear to Grandpa's eye, whether it comes from a young grandchild or a grown grandchild.
---
---
Related Posts to Gift Ideas for Grandfather