Don't leave your Grandpa empty-handed on this Father's Day. To help you along, here is our ultimate list of the Best Father's Day Gifts for Grandp that are sure to make your beloved Grandpa smile. Whether you're looking for heartwarming gifts, most grandfatherly gifts or any special gift ideas, you'll find the perfect Father's Day gift you can give your grandpa at HaHappyGiftIdeas. Read on to see our top picks.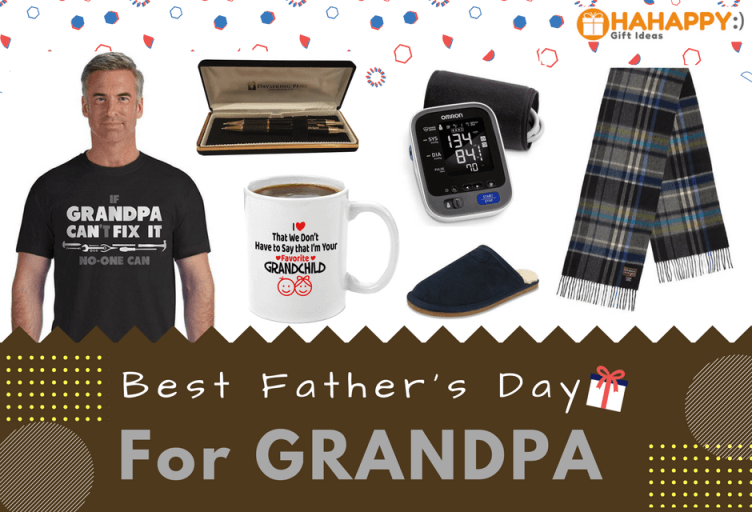 16 Best Father's Day Gift Ideas for Grandfather:
---
1.
The Grandpa Life Story Frame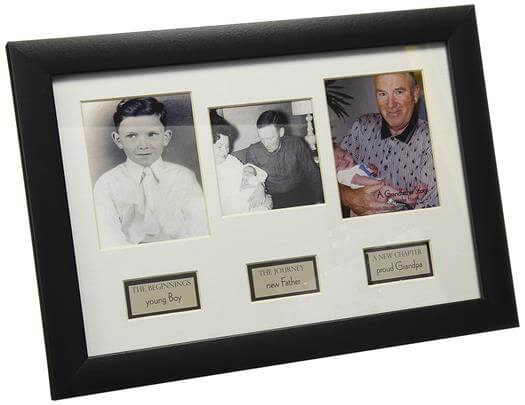 This Grandfather's life story frame is a wonderful gift that shows the most important milestones during your grandfather's life. It makes a heartwarming family keepsake that will be cherished throughout generations.
---
2.
Omron Wireless Upper Arm Blood Pressure Monitor
Are you worrying about your grandad's health? A Wireless Upper Arm Blood Pressure Monitor by Omron is a great gift that helps you to show how much you care about him. It's accurate, easy to read, and comfort to use.
---
3.
Nostalgic Wood Turntable Entertainment Center
Get something cool for your Grandpa on this Father's Day. This Victrola aviator 7-in-1 wooden record player not just filled with memories of your grandpa's youth, it combines a nostalgic design with modern technology.
---
4.
Jitterbug Flip Easy-to-Use Cell Phone for Seniors 

Get your grandpa this Jitterbug Flip Easy-to-Use Cell Phone if he is confused by touch screen smartphones and did NOT like tiny buttons. It is thoughtfully designed for no-hassle daily use and engineered with the unique needs of seniors. If you're looking for a senior cell phone with SOS button, we also like this Snapfon ezTWO Senior cell phone.
---
5.
Nautica Men's Somersby Slippers
Warm your grandpa's heart as well as his foots with this Nautica Men's Somersby Slippers. It's made of Genuine cow suede upper material and Genuine shearling lined. Warm, Comfortable, and Soft.
---
6.
100% Pure Cashmere Classic Long Scarf
This classy masculine scarf is made of 100% Pure Cashmere, making it great for your stylish grandpa. It's super-soft and lightweight, making it perfect to grab in a cold winter evening for a quick warm up.
---
7.
Amazon Fire HD 10 Tablet with Alexa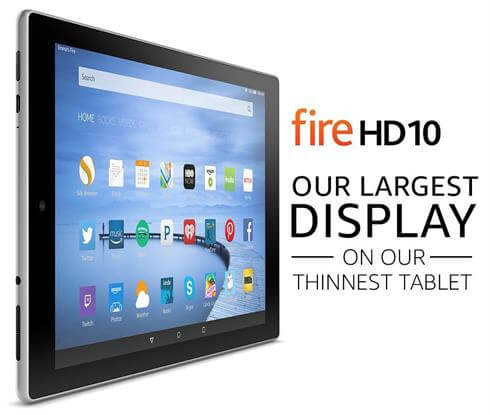 If your grandpa understands technology, it's the right time to give him a tablet. Amazon Fire HD 10 Tablet with Alexa is designed for entertainment, and it provides a great viewing experience with a beautiful HD display in 10 inches.
---
8.
Best Buckin' Grandpa Ever Funny Apron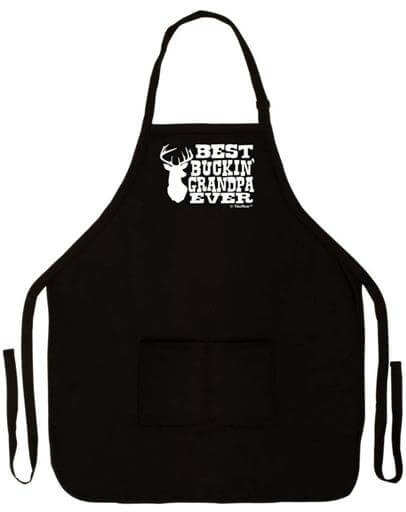 If your cooking Grandpa is the chef in the family or master in grilling, he deserves a great apron as vibrant as he is. It's great for cooking, grilling, or barbecuing, and it makes a super cool gift that he can use and appreciated for years to come.
---
9.
Funny Grandpa T-Shirt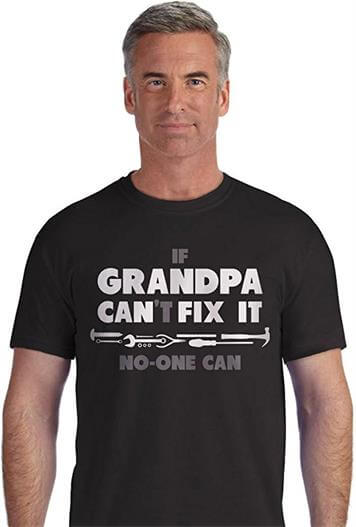 Grandpa can fix it all! If you have a DIY grandpa, then this funny T-shirt will be a great gift for the grandfather who has everything. He'll love wearing it when he is working on his next project! It's made in 100% cotton and machine washable.
---
10.
Grand Italian Pasta Feast Gourmet Food Gift Basket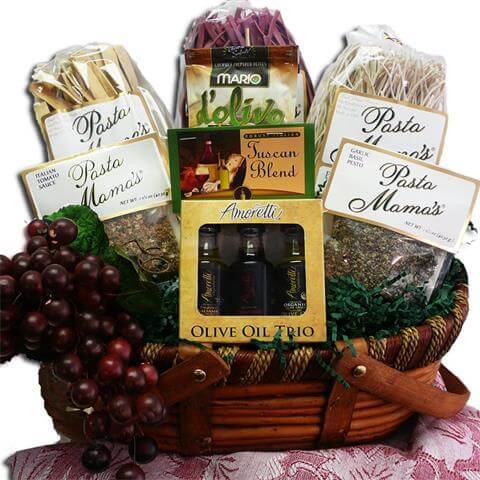 If your grandpa loves the tastes of Italy, this delicious Grand Italian Pasta Feast Gourmet Food Gift Basket will really wow your grandpa. Even better, you can add your own lovely message with your order by selecting gift at check out.
---
11.
AquaSprouts Garden
If your grandpa loves nature and fish pet, this AquaSprouts Garden is the right gifts to buy. It brings nature into your grandpa's room, and he can enjoy the fun of having pet fish while growing his favorite herbs, veggies, and greens anywhere, all-year-round.
---
12.
TexereSilk Men's Luxury Silk Robe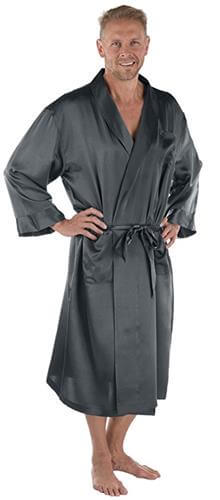 On this Father's Day, buy a gift of comfortable luxury to spoil your grandpa. This TexereSilk Men's Luxury Silk Robe is definitely one the best Father's Day gifts for grandfathers. It's made in 100% silk and comfort to wear. A gift every grandpa will cherish!
---
13.
Ninja Professional Blender 
It's always good for your grandfather to drink fresh-squeezed juice while consuming coffee or alcohol. Give him this Ninja Professional Blender so that he can make his perfect juice every morning. Easy to use, BPA-free, and dishwasher safe.
---
14.
Fun Coffee Mug Gift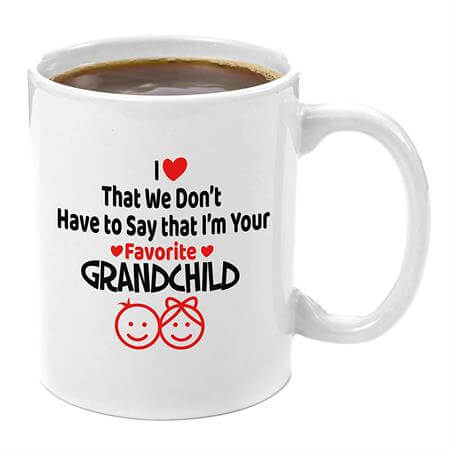 Show your beloved Grandpa how much you love him! This coffee mug is made from only the best ceramic with a top quality that is sure to last for many years to come! Your grandpa will love to use it for all hot and cold drinks.
---
15.
Personalized Monaco Black Gift Pen and Pencil Set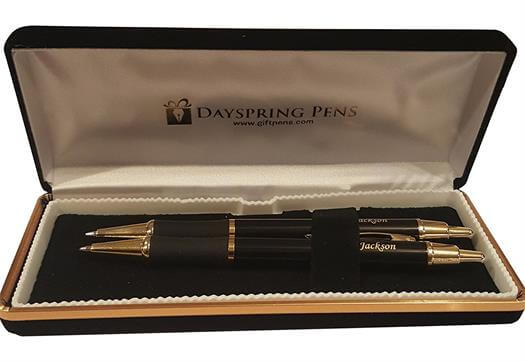 Need an affordable gift that's still personal and thoughtful? This Personalized Monaco Black Gift Pen and Pencil Set is definitely to be one of the best unique gifts for grandpa.
---
16.
Ebony Walnut Wood Men's Watch Box
(Where to Buy: Amazon.com)
If your grandpa is a watch collector, give him this large and luxury watch box to organize and display his exclusive watch collection. It's functional, luxury, and elegant.
---
Related Post:
---
Photo credit: Xavez via VisualHunt.com / CC BY-SA