12 Best Gifts For a 5-Year-Old Boy
Picking the Best Gifts For a 5-Year-Old Boy is heaps of fun. The 5-year-old boy on your gift list – whether he's your son, grandson, or friend's son–is growing up and becoming less dependent. Five-year-old boys are creative, love learning a wide range of new skills, and eager problem-solvers. Boys in age 5 are also going into kindergarten and starting to have lessons in a formal learning environment. It is, therefore, important to give your 5-year-old boy gifts that will blossom their creativity, support their self-confidence, fortify their psychomotor and cognitive skills, and enhance their reading & writing skills. From Kid's digital camera to smart learning system, art easel, Lego set, space center, ukulele, science lab playset and everything in between, these gifts are cool, fun, educational, imaginative, and will support kids development through play-based learning.
Let's scroll down to see what we have to bring for the 5-year-old boy on your gift list!
Best Gifts & Toys For Boys Age 5:
(Hahappygiftideas is supported by its audience. As an Amazon Associate, this post may contain affiliate links, we earn small commission from qualifying purchases at no cost to you.)
---
1.
VTech Kidizoom DUO Camera – Camouflage – Online Exclusive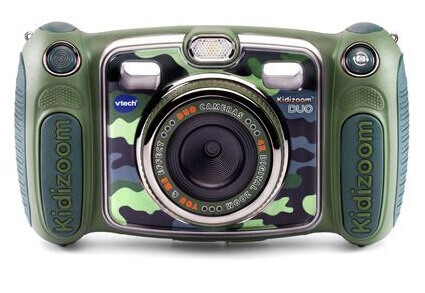 Among all the 5-year-old birthday gift ideas, this VTech Kidizoom DUO Camera is sure to be a bit hit. It is a sturdy, fun, and kid-friendly digital camera with a megapixel front and selfie cameras. Say "Cheese" and Smile!
---
2.
LeapFrog LeapReader Reading and Writing System
Looking for an educational gift for a 5-year-old boy who has everything? You can't go wrong with the LeapReader. It is an innovative learn-to-read-and-write system that helps your child learn both reading and writing skills in a fun and engaging ways.
---
3.
TOP BRIGHT Wooden Art Easel for Kids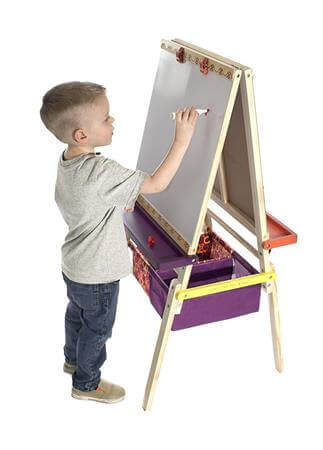 Inspire your child with the Top Bright Art Easel. It will help spark creative expression in your budding artist. This easel is just what you would expect – useful, playful, and high-quality.
---
4.
Learning Resources Primary Science Deluxe Lab Set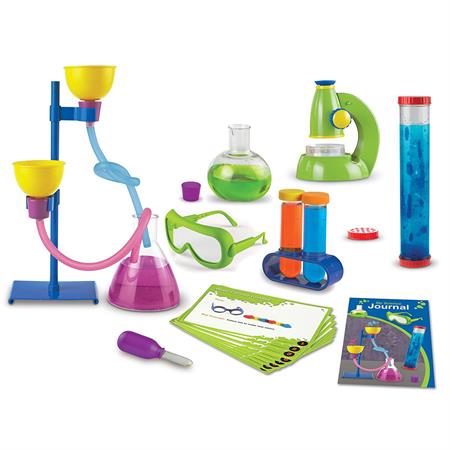 Give your child everything needed to become a scientist with this deluxe science set by Learning Resources. Your child will have hours of fun playtime while learning science with these great science kits! It is definitely one of the best toys for 5-year-olds!
---
5.
First Act Disney Cars Mini Guitar Ukulele

With this First Act Disney Cars Mini Ukulele, your young kid can enjoy making great music. Prepare to have a talented musician running through your home!
---
6.
LEGO City Police Auto Transport Heist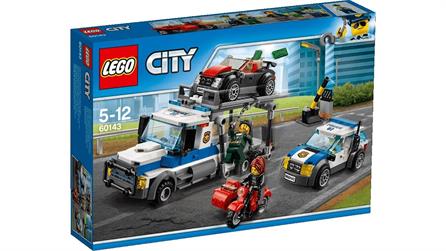 Join the action with the LEGO City Police! It is sure to be loved by little vehicle lovers and LEGO fans. The LEGO City Police Auto Transport Heist features a police Auto Transporter, police car, crooks' car, and crooks' motorbike with a sidecar.
---
7.
Discovery Space Center Kid's Wooden Playscape Set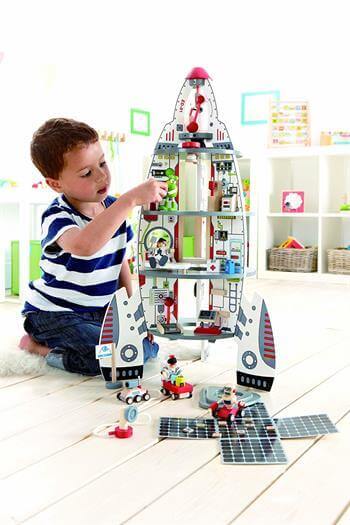 3…2…1…Blast off! Whether your child loves to adventure with astronauts, aliens, or both, this Discovery Space Center brings endless fuel for imaginative explorations.
---
8.
Fisher-Price Imaginext Shark Bite Pirate Ship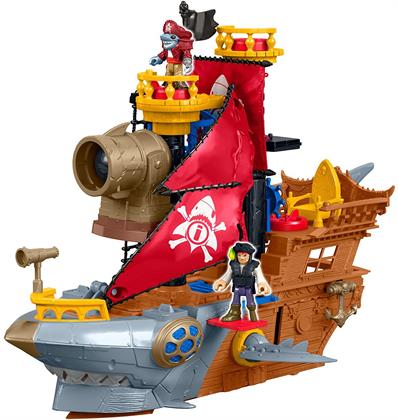 Yo-ho-ho-ho! Be this a pirate ship or a shark? Actually, it's both! Your young Buccaneer will enjoy creating exciting high seas adventures as he uses this Imaginext Shark Bite Pirate Ship by Fisher-Price to dive deep into his imaginations.
---
9.
EzyRoller Classic Ride On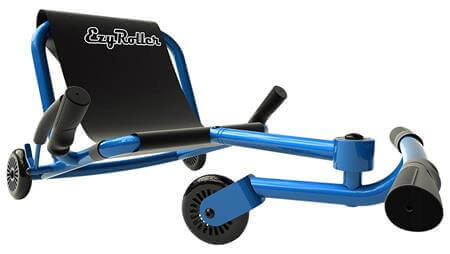 Not a bike, not a luge, not a scooter, this EzyRoller Classic Ride On moves like a snake, without pedals or chains, just using easy leg movements. It's safe, stable, confidence-inspiring, dead easy & your active boy will get addicted in seconds.
---
10.
Little Tikes Adjust and Jam Pro Toy Basketball Hoop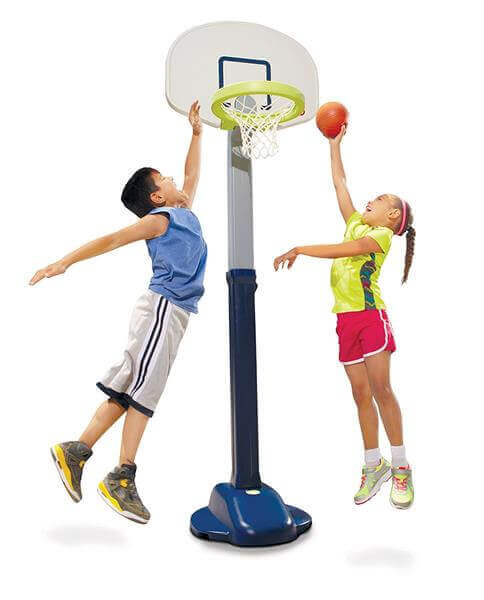 Get the game on! Kids can get their sports game on with the Little Tikes Adjust 'n Jam Pro basketball set! It grows with kids, so your boy will go from kids to slam dunk all-star.
---
11.
PicassoTiles 100 Piece Set 100pcs Magnet Building
Never too early to start developing your 5-year-old boy's creativity with the Picasso Tiles Magnetic 3D Building Blocks. It is an amazing gift to encourage your children's imagination and creativity. Dream Big and Build Big!
---
12.
ThinkGizmos Remote Control Robot
Watch out! One of the perfect robotic toy gifts for kids. This clever ThinkGizmos Remote Control Robot walks, fires, talks, and even dances! He's around 30cm tall, makes great FUN for young boys as well as all the family.
---
---
Related Post:
Best Gifts For A 1-Year-Old Boy
Best Gifts For A 2-Year-Old Boy
Best Gifts For A 3-Year-Old Boy
Best Gifts For A 4-Year-Old Boy
Best Gifts For A 6-Year-Old Boy
Best Gifts For A 7-Year-Old Boy
Best Gifts For An 8-Year-Old Boy
Best Gifts For A 9-Year-Old Boy
Best Gifts For A 10-Year-Old Boy
Best Gifts For An 11-Year-Old Boy
Best Gifts For A 12-Year-Old Boy
---

Photo credit: juhansonin via VisualHunt.com / CC BY