Choosing the Best Gifts For A 5-Year-Old Girl is lots of fun. The 5-year-old girl in your life – whether she's your beloved daughter, niece, granddaughter, best friends' daughter–is growing up and becoming more independent. Five-year-old girls are creative, love discovering all kinds of amazing things and enthusiastic problem solvers.
They are also entering kindergarten and beginning to enroll lessons in a formal teaching-learning environment. It is, therefore, great to give your 5-year-old girl gifts that will boost their self-confidence, blossom their creativity, strengthen their psychomotor and cognitive skills, and improve their problem-solving skills.
From smart learning system to Kids camera, art easel, talking microscope, Lego set, Pogo Jumper, kitchen play set, ukulele, and everything in between, these Gifts For A 5-Year-Old Girl are cute, fun, creative, and will make playtime as learning time!
 Let's check out what we have to offer for the 5-year-old girl on your list!
12 Best Gifts & Toys For Girls Age 5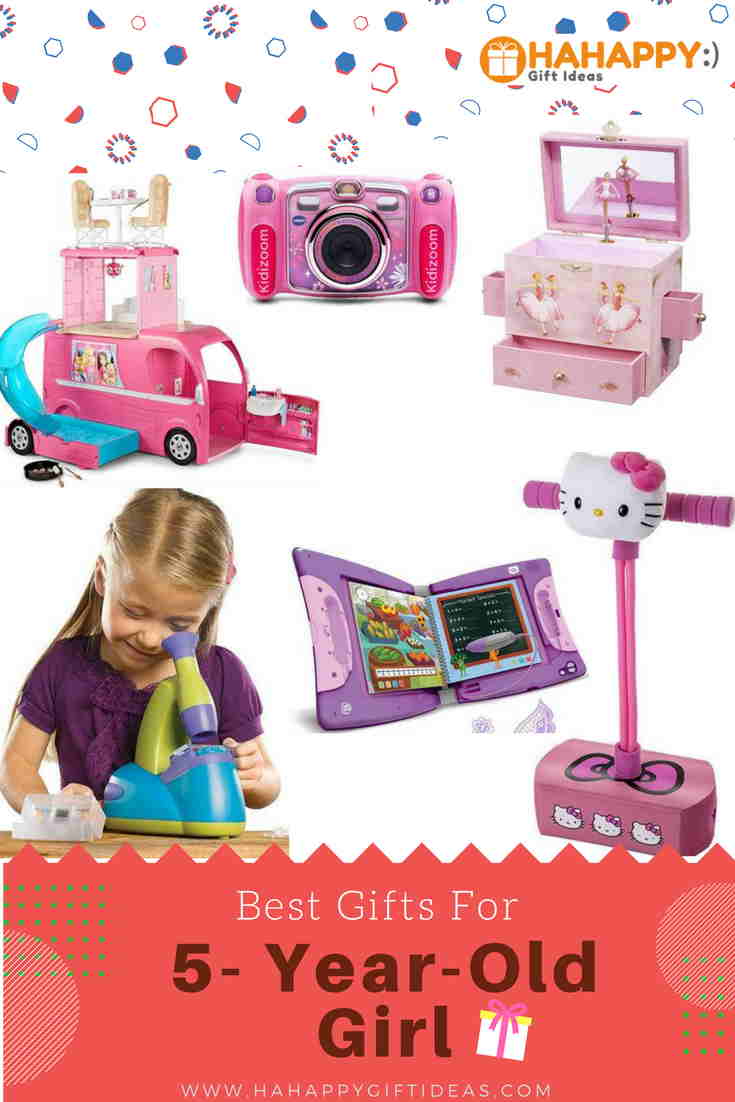 Photo credit: ~K~ via VisualHunt.com / CC BY-NC-ND
---
1.
LeapFrog LeapStart Interactive Learning System for Kindergarten and 1st Grade 
Looking for 5-year-old birthday gift ideas? Give her this all-in-one LeapStart Interactive Learning System and you can't go wrong. There are tons of interactive fun and adventures just a touch of the stylus away. Let's tap into the big fun today!
---
2.
VTech Kidizoom Camera DUO, Pink
If you're looking for gift ideas for your 5-year-old daughter, look no further. Your budding photographers will love taking and editing photos, filming videos and playing fun games with the VTech Kidizoom Camera DUO in pink by VTech.
---
3.
Educational Insights GeoSafari Jr. Talking Microscope
Get young explorer excited about science and introduced her to the miracles of magnification with GeoSafari Jr. Talking Microscope. With this award-winning toys for 5-year-olds – Educational Insights GeoSafari Jr. Talking Microscope, the young explorer can get an up-close view of 12 fascinating bugs, as she hears cool facts or tests her knowledge of each critter in fun quiz games.
---
4.
Ballerina Treasure Music Box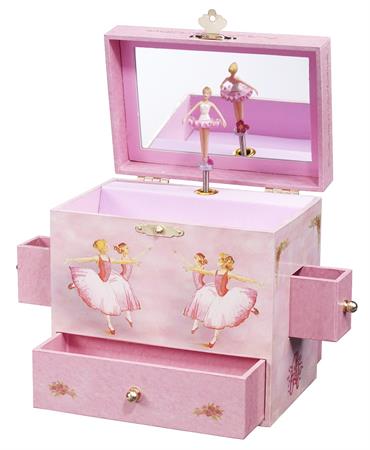 Every little angel needs a music box with a twirling ballerina. The Ballerina Treasure Music Box is the perfect treasure that'll warm your little angel's hearts for many years to come.
---
5.
LEGO Disney Moana's Island Adventure 41149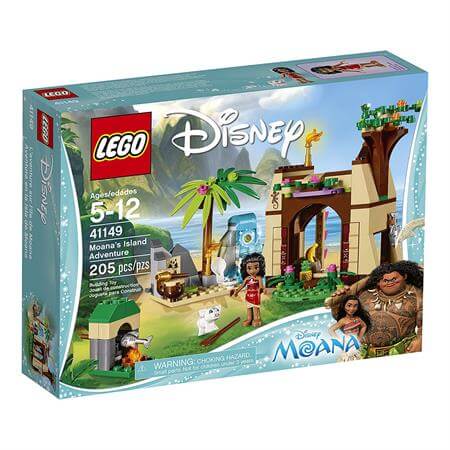 Help Moana find the heart of Te Fiti and fulfill her destiny! It is sure to be one of the best gifts for a 5-year-old girl and LEGO fan! Your little adventurer will love to create new experiences and enjoy great LEGO fun with Moana!
---
6.
Barbie Pop-Up Camper Vehicle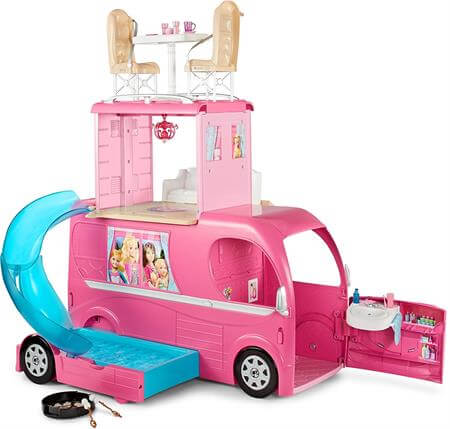 This Barbie Pop-Up Camper Vehicle defines glamping! Who wouldn't want to share adventures in this sweet vehicle that transforms from luxe RV to glam three-story campsite? Let's get the party rolling with this adorable Barbie pop-up camper!
---
7.
Philips Sonicare for Kids Bluetooth Connected Rechargeable Electric Toothbrush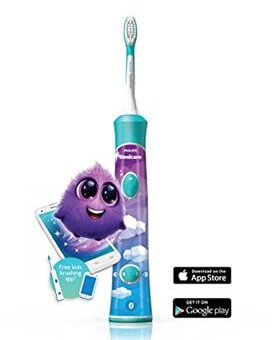 Keep your 5-year-old girl engaged while she learns how to clean her teeth independently with this great Philips Sonicare for Kids Bluetooth Connected Electric Toothbrush. 98% of parents feel it's easier to let kids brush longer and better.
---
8.
My First Flybar Hello Kitty Foam Pogo Jumper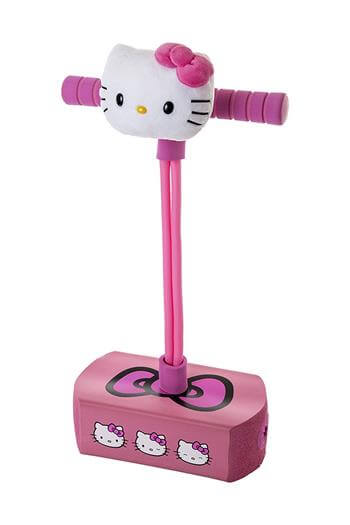 Let's start bouncing with Hello Kitty today! My First Flybar Foam Pogo Jumper is an exciting and fun tool for teaching kids basic yet essential physical skills like balance and hand-to-eye coordination. It is the most cutest way to start bouncing today!
---
9.
ECR4Kids 3-in-1 Art Easel
Inspire your kids with the ECR4Kids 3-in-1 Art Easel. It has everything your little artist needs to create her very own masterpiece! Your little artist will have hours of fun expressing her creative side while encouraging her limitless creativity!
---
10.
Our Generation Gourmet Kitchen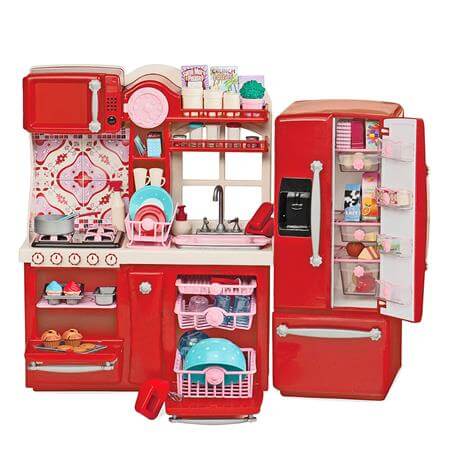 It is dinner time! The Our Generation Gourmet Kitchen is packed with essentials and extras and is sure to make a fabulous gift for your little chef. It comes with all of the essentials your child and her doll needs to cook up a storm, makes it be one of the best toys for 5-year-olds.
---
11.
My Little Pony Pinkie Pie RC Scooter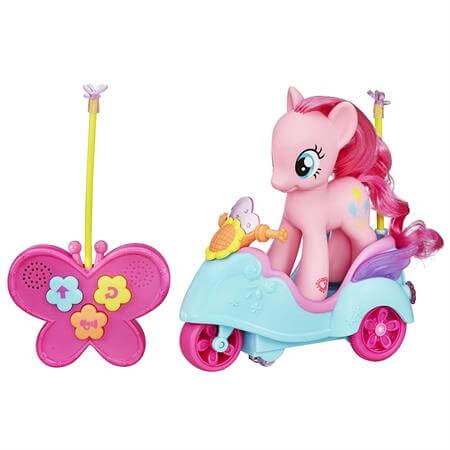 Your little ones will enjoy being in control of this adorable My Little Pony RC Scooter. Beep! Beep! Look out, because Pinkie Pie is on the way into Ponyville!
---
12.
Honsing Soprano Ukulele Hawaii Guitar 21 inch for Beginner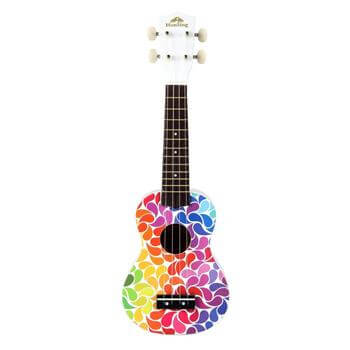 With this colorful ukulele in Hawaii painting from Honsing Soprano, big kids alike can enjoy making great and beautiful music. Prepare to have a brilliant musician running through your home!
---
---
Related Posts:
Best Gifts For A 1-Year-Old Girl
Best Gifts For A 2-Year-Old Girl
Best Gifts For A 3-Year-Old Girl
Best Gifts For A 4-Year-Old Girl
Best Gifts For A 6-Year-Old Girl
Best Gifts For A 7-Year-Old Girl
Best Gifts For An 8-Year-Old Girl
Best Gifts For A 9-Year-Old Girl
Best Gifts For A 10-Year-Old Girl
Best Gifts For An 11-Year-Old Girl
Best Gifts For A 12-Year-Old Girl
---

Photo credit: dickdotcom via Visualhunt / CC BY-SA