12 Best Gifts For a 4-Year-Old Girl
Shopping for the Best Gifts For a 4-Year-Old Girl? We have got an excellent list of cute and fun gifts for 4-year-old girls that will keep them learning while making them smile.
Your little princess is growing up. By the age of 4, she is in a year that's full of training on old skills while developing new ones at incredible speed. Also, your 4-year-old girl is becoming more energetic and independent, as well as very curious about everything. The best thing you can give to your girl is a gift that can help develop her self-control, creativity, physical coordination, and social skills. That said, our fun finds — including learning toys, musical toys, pretend to play makeup kit, smartwatches, kitchen playset, kids bikes, electric toothbrush, playhouse— are sure to be the best gift ideas for 4-year-old girls!
So read on and find the Best Gifts and Toys For a 4-Year-Old Girl that will be loved by the special girl on your gift list.
Best Gifts & Toys For Girls Age 4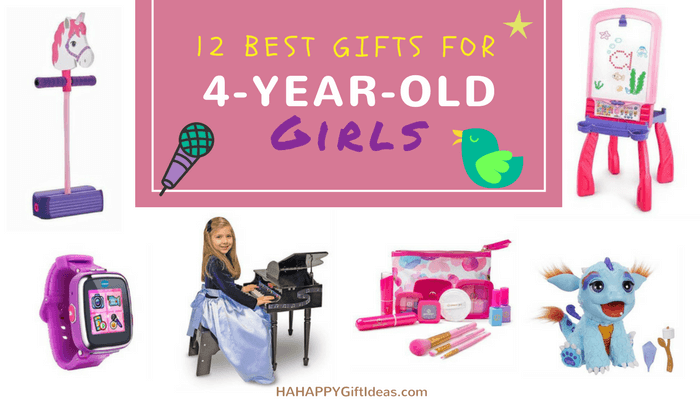 (Hahappygiftideas is supported by its audience. As an Amazon Associate, this post may contain affiliate links, we earn small commission from qualifying purchases at no cost to you.)
---
1.
Torch My Blazin' Dragon by FurReal Friends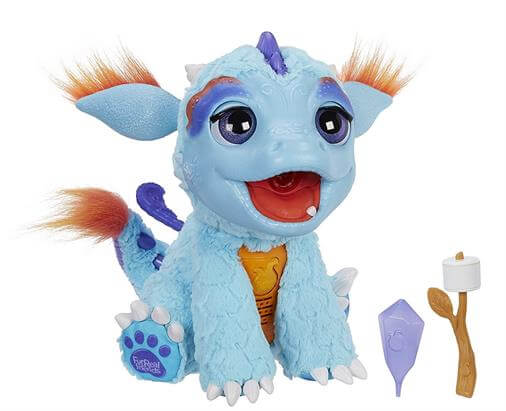 Check price here: Amazon
This cute baby dragon with a fiery personality is full of surprises and fun. Let's bring your little girl into a world of fantasy pet fun.
---
2.
LEGO Juniors 10674 Pony Farm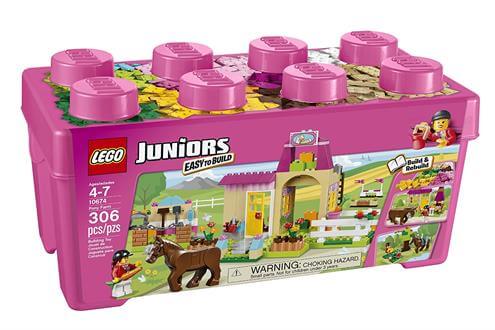 Wondering what to buy a four-year-old for a birthday? Give her this delighted LEGO Juniors Pony Farm and you can't go wrong. This colorful purple and pink set has everything your kids need to start discovering the world of LEGO brick building. It is sure to be an ideal gift for your little LEGO fan.
---
3.
Glamour Girl Pretend Play Makeup Kit
Glamour Girl Pretend Play Makeup Kit is ideal for creative playing. It is just perfect for encouraging your little diva to play imaginatively.
---
4.
Step2 Fantasy Vanity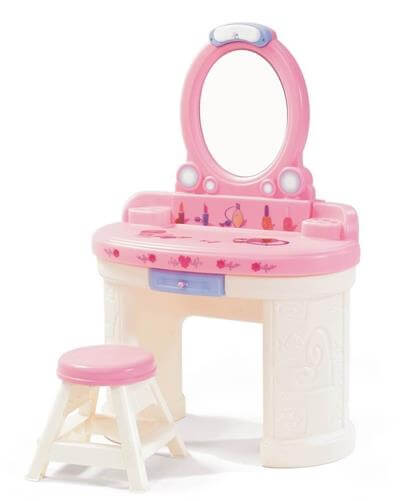 Looking for gift ideas for your 4-year-old daughter? Give your little princess some extra glamor with this kid-sized Step 2 Fantasy Vanity. Your little make-up artist can get ready using the plastic, shatterproof mirror that's functional and safe. Your little girl will be in heaven with her own little makeup supplies and accessories.
---
5.
Philips Sonicare for Kids Bluetooth Electric Toothbrush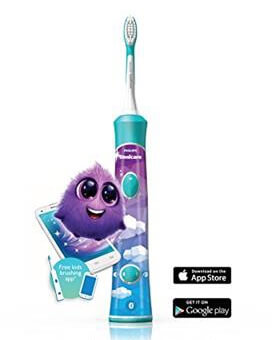 Your little girl will learn how to brush her teeth independently with this top-rated Philips Sonicare for Children Bluetooth Connected Electric Toothbrush. 98% of parents say it's less demanding to let kids brush longer and better.
---
6.
VTech Kidizoom Kids Smartwatch DX, Vivid Violet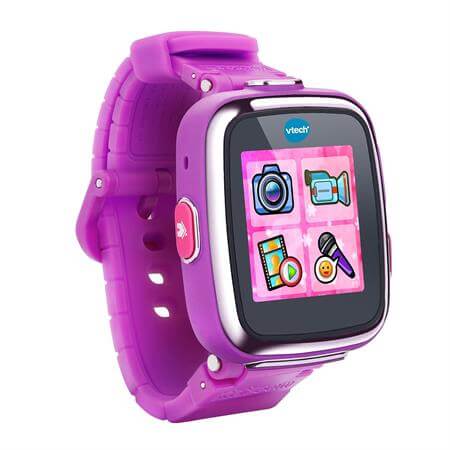 If you're searching for the best educational toys for 4-year-olds, look no further. Give your little girl an adorable timepiece that does much more than tell time with the Kidizoom Smartwatch DX in Vivid Violet.
---
7.
Melissa & Doug Learn-To-Play Classic Grand Piano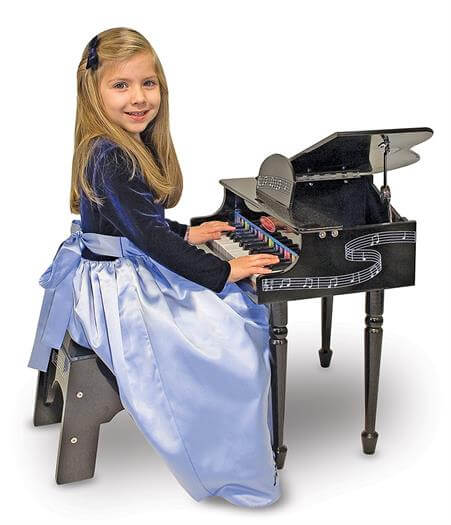 Looking for the best toys for 4-year-olds who love music? With this Learn-To-Play Classic Grand Piano, you can nurture your little girl's talent in music. She surely will never want to leave the piano! This sturdy wooden grand piano offers a grand way for your little girl to tickle the ivories for years of play.
---
8.
RoyalBaby Stargirl Girl's Bike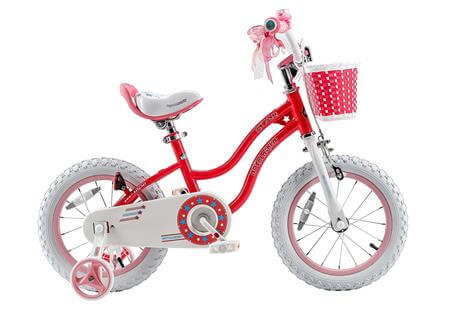 Stargirl bikes by Royalbaby features an adorable and fun design that's sure to get your little princess excited to ride. Your little rider will love the pretty and fun style of this bike.
---
9.
VTech DigiArt Creative Easel, Pink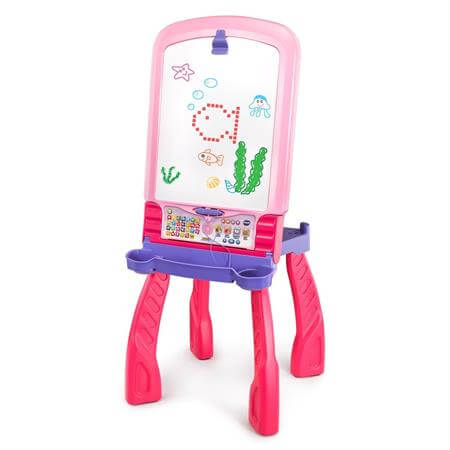 Learn to write, draw, count, and more with the interactive DigiArt Creative Easel by VTech! One of the best gifts for a 4-year-old girl. This amazing easel is the ideal playroom addition to encouraging your girl's artistic side.
---
10.
Playz 3-Piece Kids Play Tent Tunnel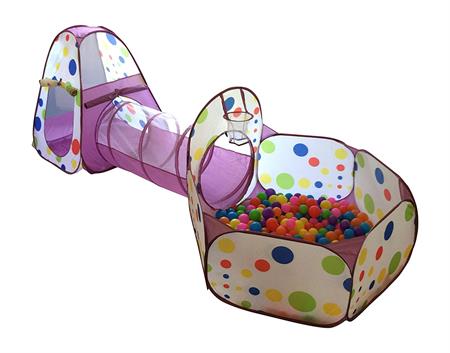 Let your children's imagination run wild with this great 3pc adventure play tent set. The Playz 3-Piece Kids Play Tent Tunnel allows for hours of playtime! Your girl will surely crawl into fun with her friends! It meets & exceeds all USA CPSC Toy Safety Guidelines.
---
11.
KidKraft Uptown Pastel Kitchen Playset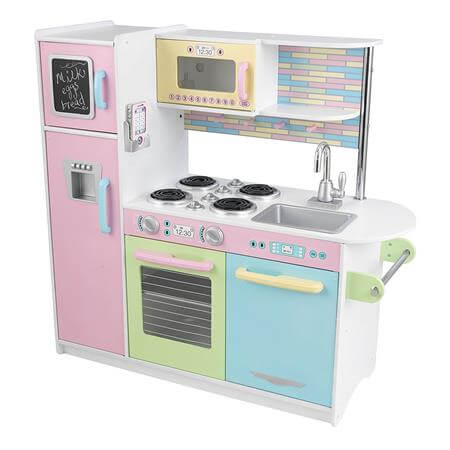 Time to cook up a little fun. KidKraft Uptown Pastel Kitchen has a modern, hip look that your little chefs are sure to love. It is large enough that multiple children can play together. Sturdy, high-quality wooden construction makes it stand up to years of creative pretend play!
---
12.
Kidoozie Foam Unicorn Pogo Jumper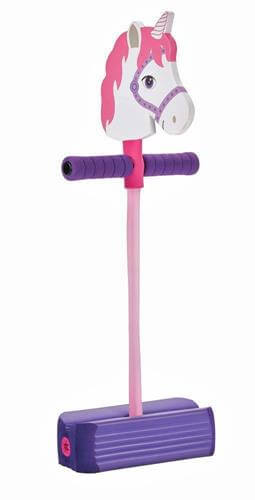 Kidoozie Foam Unicorn Pogo Jumper is the cutest pogo jumper ever. Let's start bouncing today! This fun jumper additionally highlights comfortable handles and a cushiony base, your little jumper can use the Pogo Jumper indoors and outdoors safely.
---
Related Posts:
Best Gifts For A 1-Year-Old Girl
Best Gifts For A 2-Year-Old Girl
Best Gifts For A 3-Year-Old Girl
Best Gifts For A 5-Year-Old Girl
Best Gifts For A 6-Year-Old Girl
Best Gifts For A 7-Year-Old Girl
Best Gifts For An 8-Year-Old Girl
Best Gifts For A 9-Year-Old Girl
Best Gifts For A 10-Year-Old Girl
Best Gifts For An 11-Year-Old Girl
Best Gifts For A 12-Year-Old Girl
---

Photo credit: donnierayjones via Visual Hunt / CC BY