Best Gifts For 10-Year-Old Boys (Here The Time-Saving List For You!)
Make sure you choose the perfect gift for your favorite boy age 10 by our list of Best Gifts For 10-Year-Old Boys. No matter the special boy on your list is your son, grandson, nephew, or your best friend's son, surprise him with a great gift that will make him smile.
What are the best gifts for 10-year-old boys?
Before choosing the best gifts for boys age 10, we better know the developmental milestones for boys age 10. According to WebMD, most of 10-year-old boys enjoy being with their friends and friendships are becoming an important part of their lives.
They also become more critical of their own work and able to use logic to explain reactions. At 10 years old, boys have developed control of their large and small muscles, and they enjoy activities that require a degree of physical conditioning. They also continue to advance their fine motor skills, such as those needed for detailed artwork.
Thus, we have rounded up the 12 best gifts for a 10-year-old boy's birthday gift ideas – from Hoverboard to board games, building set toys, science toys, smartwatches, electronic drum kits, and some more cool and fun gifts. With our thoughtful gift list for 10-year-old boys, you need to look no further. Discover now!
Best Gifts & Toys For 10-Year-Old Boys:
What do 10-year-olds Boys want for their birthday?
Your 10-year-old is likely to have a diverse set of interests. While this is a good thing, it can make finding a gift challenging for his birthday. No worries, we've got you covered with these sure-to-please ideas:
Electronics and Technology Gifts
Electronic and technological toys are popular among boys' toys. This could be working with circuits, playing with the latest gadgets, or using a motor-driven building kit.
These types of presents are some of the best for 10-year-old boys and are always a hit. Just make sure they're appropriate for your child's age and aren't too simple or advanced.
Toys and Games Gifts
Most 10-year-olds are still young enough to enjoy toys and games. If you give them train toys, they'll still play with them; if you give them a remote car, they'll love it much more. TV games are a lot of fun and are always on the top of their wishlist.
STEM and Educational Gifts
Your child will learn more if you challenge their 10-year-old brain in a pleasant way. Many toys are now linked to the types of science, technology, engineering, and math skills that children study in school. It aids in the preparation of students for future careers.
Sports and Outdoors Gifts
Boys also like a gift that can inspire them to run around or exercise their athletic skills. In addition, outdoor activities are excellent for diverting children's attention away from the television and video games. Sports gifts are always welcome by a 10-year-old boy whether he enjoys running, swimming, baseball, basketball, or simply playing games.
Best Gifts For 10-Year-Old Boys: Our Top Picks
We'll cover everything from technology to sports to games to toys to educational gifts. Our top Best Gifts For 10-Year-Old Boys are listed here:
Bluetooth Hoverboard w/Speaker
Drone with Camera for Kids
Giant Tumbling Stacking Game- 60pc Jumbo Set 
LEGO Robot Kit with Remote Control for Kids
Bionic Blast Roller Coaster Building Set
Best Gifts For 10-Year-Old Boys -Interactive Human Body
Best Gifts For 10-Year-Old Boys -Ferrari Boy's Quartz Watch
Classic Electronics Exploration Kit
Best Gifts For 10-Year-Old Boys -Smart Globe Adventure
Ravensburger Disney Villainous Strategy Board Game
Tabletop Electric Drum Set
Swimming Pool Basketball Hoop Set 
Best Gifts For 10-Year-Old Boys: What to buy the kid who has everything?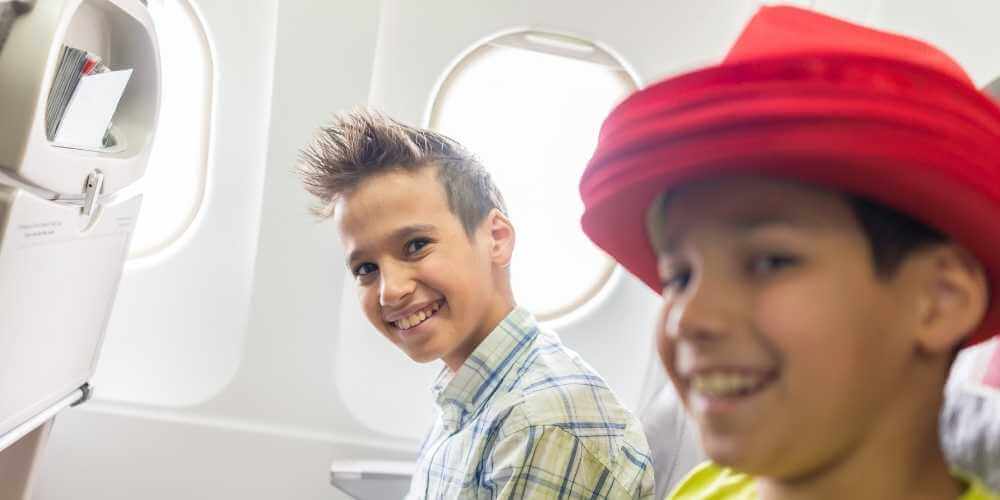 Perhaps your own child's birthday is approaching, and you're dreading the idea of adding to a playroom already crammed with unused toys and activities? or when you're invited to a party for boys who has everything, what do you do? If this sounds similar, consider thinking gifting a youngster an activity or experience, or something that's both enjoyable and useful—instead of the gift-wrapped box. With these sure-to-please suggestions, we've got you covered:
Best Gifts For 10-Year-Old Boys who has everything:
Best Gifts For 10-Year-Old Boys – Related Post:
Best Gifts For A 1-Year-Old Boy
Best Gifts For A 2-Year-Old Boy
Best Gifts For A 3-Year-Old Boy
Best Gifts For A 4-Year-Old Boy
Best Gifts For A 5-Year-Old Boy
Best Gifts For A 6-Year-Old Boy
Best Gifts For A 7-Year-Old Boy
Best Gifts For An 8-Year-Old Boy
Best Gifts For A 9-Year-Old Boy
Best Gifts For An 11-Year-Old Boy
Best Gifts For A 12-Year-Old Boy