12 Best Gifts For A 6-Year-Old Boy
Disclosure: This post may contain affiliate links,  which means if you purchase through our link, we may receive a small commission for the referral, at no cost to you. Please read our disclosure for more info. We sincerely thank you for your support!
Welcome to hahappygiftideas.com's excellent selection of the Best Gifts for a 6-Year-Old Boy.
To help 6-year-old boys merge the knowledge that they learned at school and the things they experienced in their lives, different kind of toys and gifts is needed. And when we choose the best gifts for a 6-year-old boy, it is important to choose some things that will help them develop different skills in a fun and enjoyable way. So, the best gifts for 6-year-old boys should involve lots of educational activities, but we have also selected some musical gifts, some sports gifts, some building gifts, and some High-Tech gifts as well as cool and fun gifts. Great for Birthday, Christmas, Easter gifts, or just because you want to reward and encourage your young ones for their good behavior.
12 Best Gifts & Toys For Boys Age 6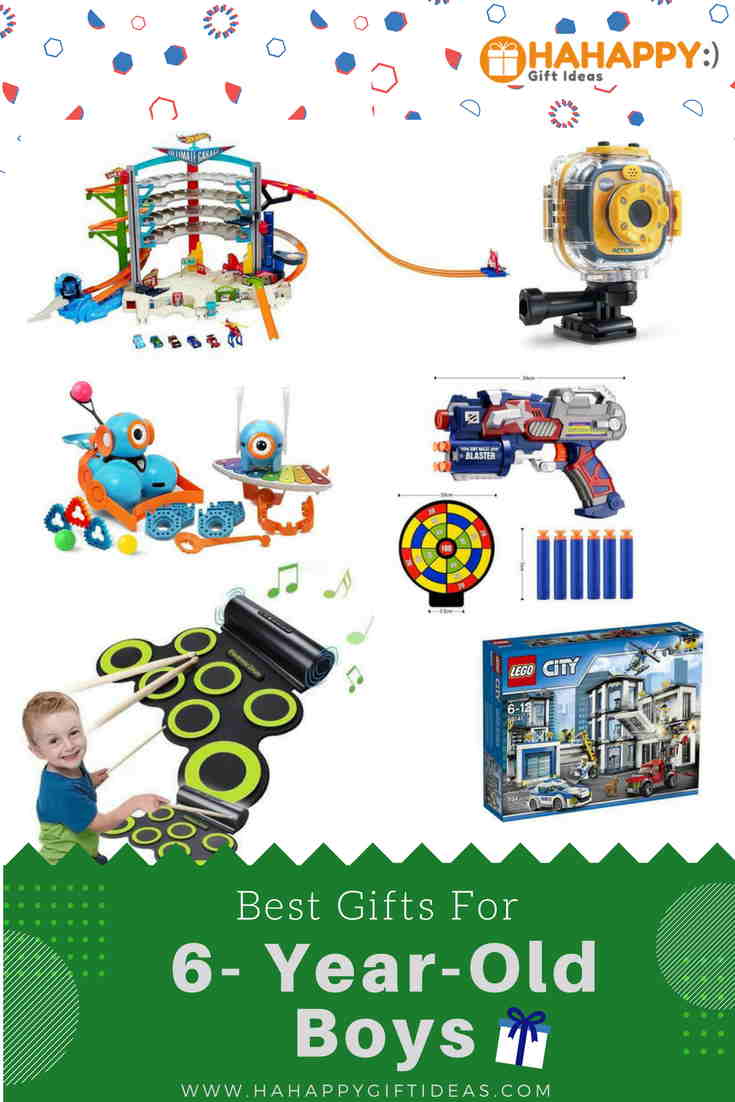 ---
1.
VTech Kidizoom Action Cam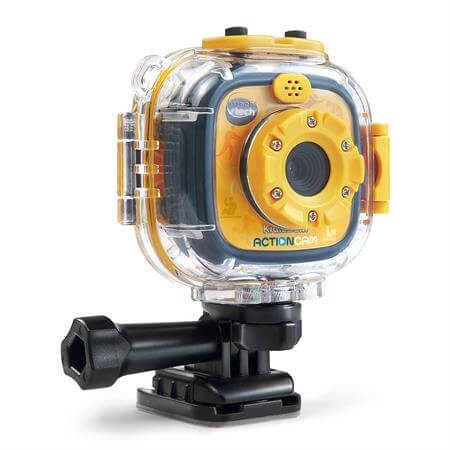 What to buy a 6-year-old boy for his birthday? you can't go wrong with it. The Kidizoom Action Cam by VTech is a great high-tech gift that lets little videographers to document their amazing adventures with videos and photos! This excellent action cam features a 1.4-inch color video camera LCD screen and the ability to take photos, videos, time-lapse photos and stop-motion videos.
---
2.
Active Kyds 9 Piece Kids Tool Set
If you're searching for a gift for 6-year-old boy who has everything, look no further. The 9 Piece Real Tool Set for Kids by Active Kyds is more durable than most real adult tool sets on the market! When kids take on the task of building or "fixing" something, they're learning motor skills, mechanics, and architecture as well as improving their concentration.
---
3.
Franklin NHL Indoor Sport 2in1 Set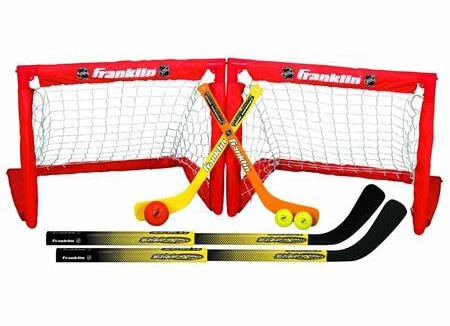 With the Franklin NHL Indoor Sport 2in1 Set, kids can enjoy the thrill and excitement of Hockey in the convenience of their own playhouse!
---
4.
LEGO City Police Police Station 60141 Building Kit
Throw the offenders back in jail after they break out! Young LEGO fans will be THRILLED with this LEGO City Police Police Station Building Kit.
---
5.
Wonder Workshop Dash & Dot Robot Wonder Pack
Playtime just became smarter with the Wonder Workshop Dash & Dot Robot Wonder Pack. Your kids will have fun learning to code with their new robot buddies. Teach your kids to control and code these robots that make coding fun, immerses your kids in the wonders of STEM, and gives your kids strong problem-solving skills for the future.
---
6.
ZOOB RacerZ Car Designer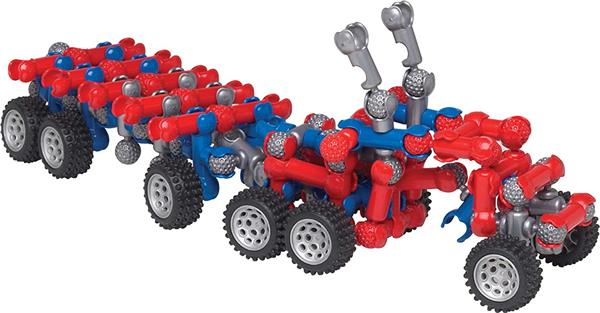 ZOOB RacerZ Car Designer is the mind-building, moving, modeling system that motivates your kids to learn using the most valuable tools of all: Creativity and Imaginations!
---
7.
Newisland Big League Blaster Gun with Foam Darts and Dartboard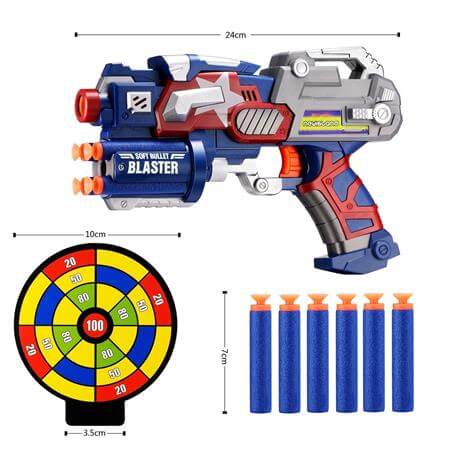 Join the Big League and Start the Elite War Blaster. With the Newisland Big League Blaster, your kids can play the toy guns better enjoyment. Playing with toy blaster guns has been shown to be particularly effective in helping kids with make-believe, dramatic, and role play. It is important in the child development of their cognitive, social, emotional, physical and hand-eye coordination skills.
---
8.
Kidwinz Shock Proof 8×21 Kids Binoculars Set
Allow your child to take an up-close look at the world with the Kidwinz Shock Proof 8×21 Kids Binoculars Set. This great educational toy for 6-year old makes learning fun and exciting.
---
9.
EzyRoller Classic Ride On
Sweeping across neighborhoods & playgrounds of the world with EzyRoller Classic Ride On. It lets your young ones curve their own way with lots of liberated fun.
---
10.
CoastaCloud Portable Electronic Roll-Up Drum Kit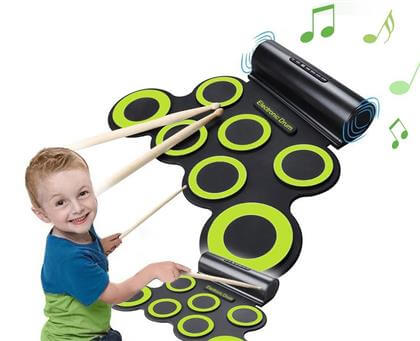 Your kid's musicianship will begin from CoastaCloud Portable Electronic Roll-Up Drum Kit. Get your young musician ready to Rock and Roll on the go! It features professional equipment that makes it feel absolutely the same as a real adult drum. Just Roll it up and put it in the bag!
---
11.
Hot Wheels Ultimate Garage Playset Standard Packaging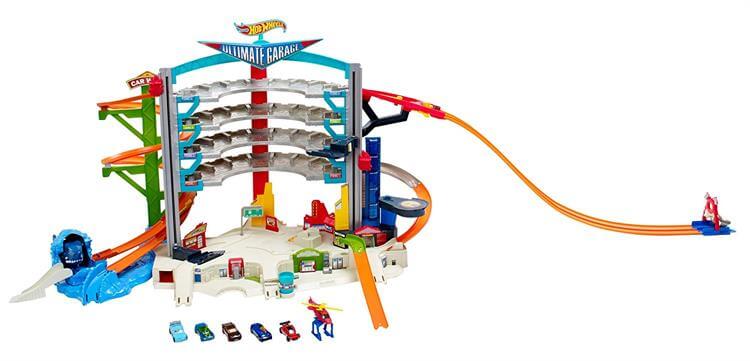 Discover big adventures and mega action with the Hot Wheels Ultimate Garage Playset S. This is the largest Hot Wheels garage EVER! This playset also includes two ramps, two elevators, and a classic city scene to expand the imaginative fun
---
12.
Geotoys 6 GeoPuzzles – One Box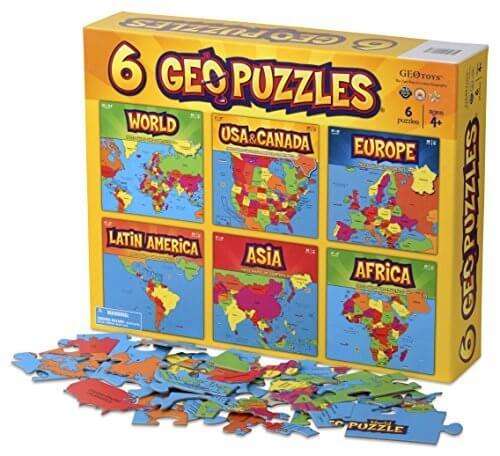 From Afghanistan to Zimbabwe, the award-winning Geotoys 6 GeoPuzzles makes geography fun and helps develop the natural curiosity in kids. It's made in the USA from eco-friendly materials.
---
---
Related Post:
Best Gifts For A 1-Year-Old Boy
Best Gifts For A 2-Year-Old Boy
Best Gifts For A 3-Year-Old Boy
Best Gifts For A 4-Year-Old Boy
Best Gifts For A 5-Year-Old Boy
Best Gifts For A 7-Year-Old Boy
Best Gifts For An 8-Year-Old Boy
Best Gifts For A 9-Year-Old Boy
Best Gifts For A 10-Year-Old Boy
Best Gifts For An 11-Year-Old Boy
Best Gifts For A 12-Year-Old Boy
---

Photo credit: Philippe Put via Visualhunt / CC BY