Best Gifts For Boys Age 7
Looking for Best Gifts For Boys Age 7? Read on to find out the Best Gifts For A 7-Year-Old Boy at HAHAPPY Gift Ideas.
What do 7-year-olds like to do? By the age of 7, boys are becoming more independent and active. You may find your 7-year-old boy loves to discover new interests, learn new things, and explore the world around them. So, we suggest gifts that will help them creating and exploring as well as improving their self-esteem and critical thinking skills. We have rounded up the best gifts ideas for the boy at age 7, from building toys to microscope kit, robotic toys, LEGO alarm clock, virtual reality pack, scooter and even magic kit. You can pick and shop any of these toys and gifts for your young boys and be really popular with 7-year-old boys.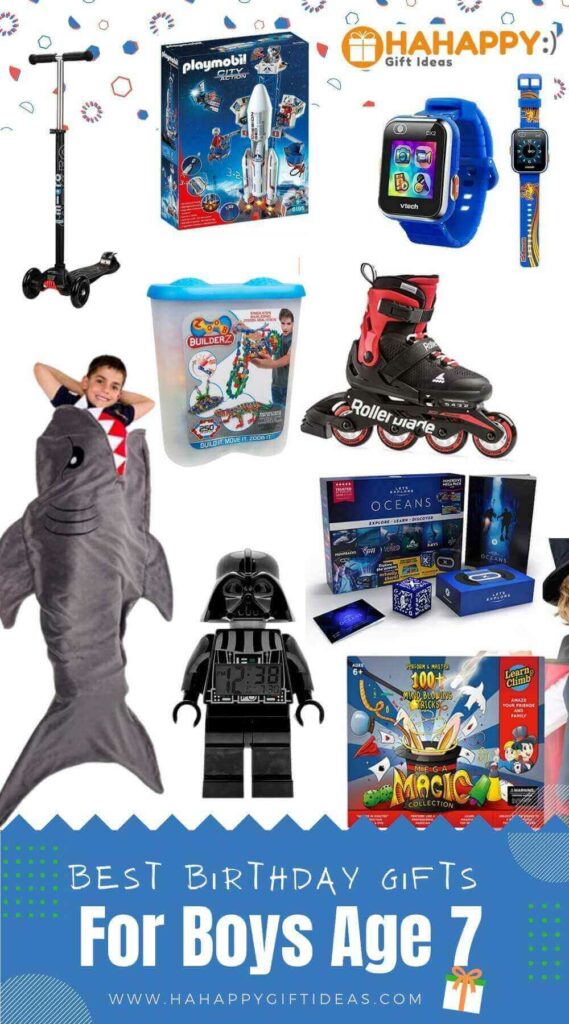 (Hahappygiftideas is supported by its audience. As an Amazon Associate, this post may contain affiliate links, we earn small commission from qualifying purchases at no cost to you.)
12 Best birthday Gifts For Boys Age 7:
---
1. Smart Robots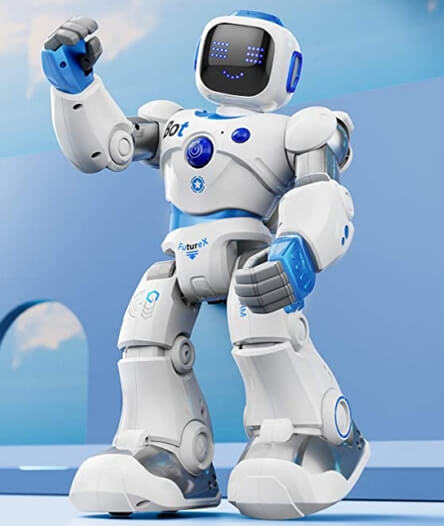 If you wonder what do 7-year-olds like to play with? Here is one of the answers -Robot! This clever robot, named Carle, can easily be controlled by a remote controller, phone APP, voice control, and sensor, so children can choose the correct control method depending on their age, current ability, or preferred. During their childhood, Carle will become the funny friend of your kids and a good companion.
---
 2. Playmobil Large City Zoo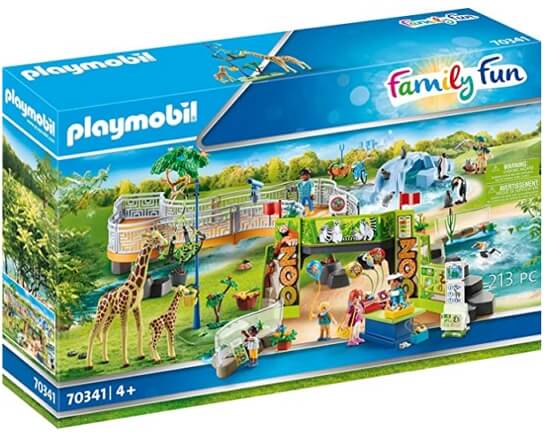 Nothing brings kids together better than getting into a new and exciting adventure. The Playmobil Adventure Large City Zoo lets kids explore and learn about nature and animals from all over the world while playing. This set is ideal for imaginative play and comes with tons of accessories and a zoo map that help your kids find out their favorite animals.
---
3. Gifts For Boys Age 7 –Microscope Kit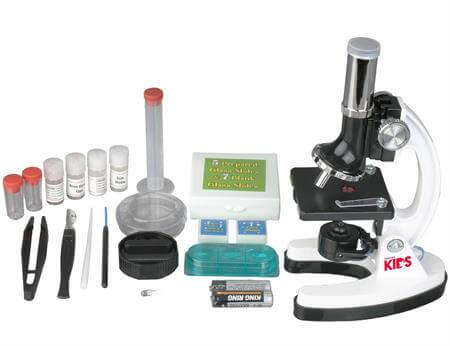 AMSCOPE-KIDS microscope kit is a great gift for budding scientists. It provides high magnification for educational applications and many gadgets to keep your kids occupied and excited for a long time. Durable, Educational, and Fun. One of The Gifts For Boys Age 7.
---
4. VR Headset for Kids with Oceans
Explore, Discover, and learn about the ocean with this fully immersive 360° virtual reality educational experience headset. The best gift for any boys at age 7 and let them explore the oceans without leaving the room. It includes a handy carry case, a 36-page hardback book with facts, and a holographic Explorer Cube.
---
5. ZOOB BuilderZ 250 Piece Kit
With spinning, rotating, and extendable parts kids can actually design and make a toy to play with, instead of just building a toy to look at. Create vehicles—or monsters—or vehicles that turn into monsters! This ZOOB 250 Piece Building Set is an award-winning building set that encourages kids to explore and create using the most important tool: their imaginations! 
---
6. LEGO Kids' Star Wars Darth Vader Mini-Figure Light Up Alarm Clock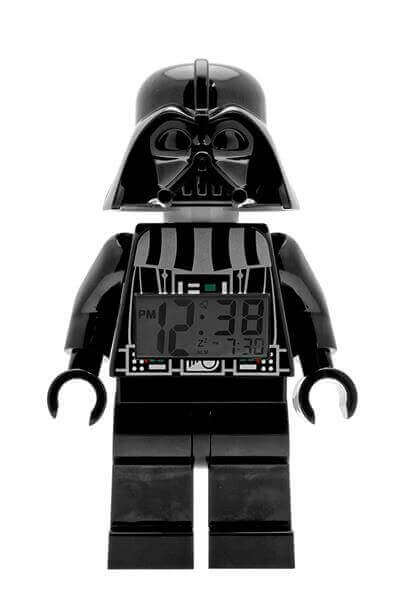 Looking for Gifts For Boys Age 7? Your little Star Wars fan is sure to enjoy waking up with this super cool Lego Kids' Darth Vader Alarm Clock. It is modeled to look just like the popular movie baddie and built with movable parts similar to other action figures. Let's wake up with the coolest Darth Vader!
---
7. Boy's Adjustable Fitness Inline Skate
Perfect for growing boys who want or love to skate, the Boy's Fitness Inline Skate is adjustable with a push-button adjustment system to accommodate growing feet. You'll be glad to know that these well-made skates will help them enhance their skating skills and provides hours of fun.
---
8. Gifts For Boys Age 7 –Magic Kit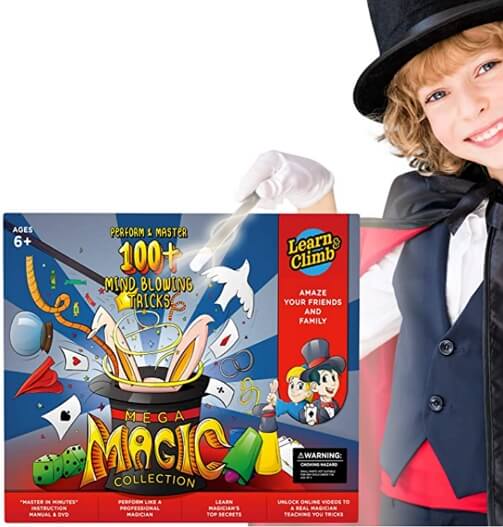 Almost every kid interested in learning and performing magic! This Magic Kit for kids is ideal for beginner magicians and fun for education. Practicing the performing art of magic helps kids to improve their hand and eye coordination, self-esteem, public speaking, communication, and critical thinking skills. Shop now and start your young magician on an exciting and fun hobby today!
---
9. PLAYMOBIL Space Rocket With Launch Site
Countdown and Liftoff aboard the Space Rocket with Launch Site by Playmobil. It offers endless intergalactic fun for your kids, and it is the best gift for all budding astronomers! Kids will enjoy making sure that all the things in tip-top shape are mission-ready, and experiencing all the actions of intergalactic exploration.
---
10. Plush Shark Sleeping Bag Blanket for Kids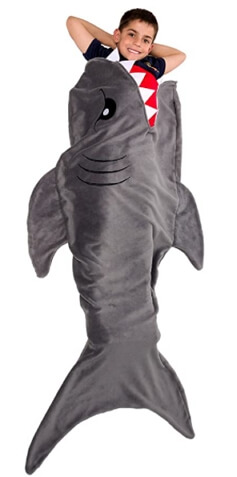 Open wide! Let your kids imagine they are the wildest predator in the sea with the super-soft Plush Shark Sleeping Bag Blanket. Kids are going to love the fun design with super-soft felt teeth, and the cozy, warm feeling when they squeezed inside, and parents are going to love keeping their child warm and out of drafts!
---
11. Gifts For Boys Age 7 – Kickboard with T-bar
The Micro Kick Scooter is a great sports gift that brings endless riding fun for your kids, and it is also an incredible scooter for boys to improve their physical development. Every part and tool on this fabulous scooter is replaceable so it can last and play for a long time! Let's have a fun ride with this best-performing scooter!
---
12. Gifts For Boys Age 7

– Smartwatch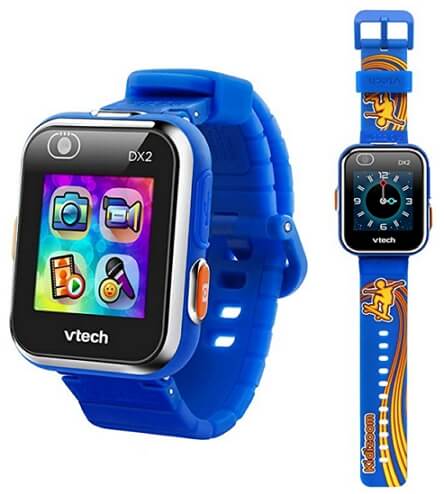 Wondering what to get a 7-year-old boy for his birthday? Give him this Kidizoom Smartwatch DX and you can't go wrong. It is a great kids gadget for them to learn to tell time while playing. Your smart kids are going to love using this fun, excellent smartwatch every day.
---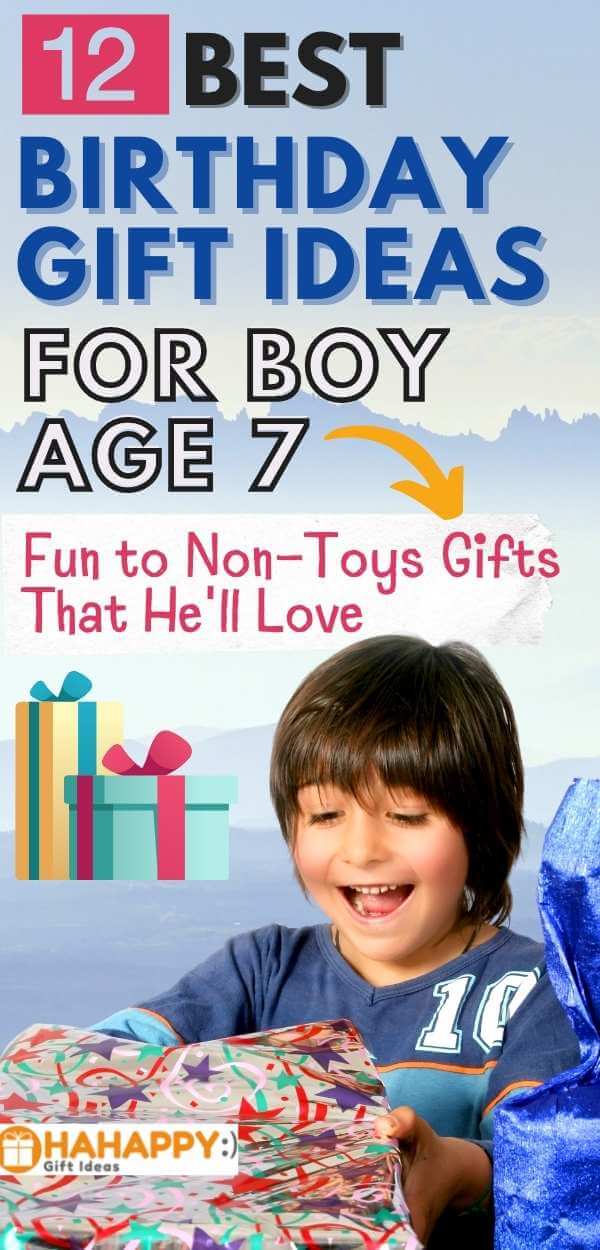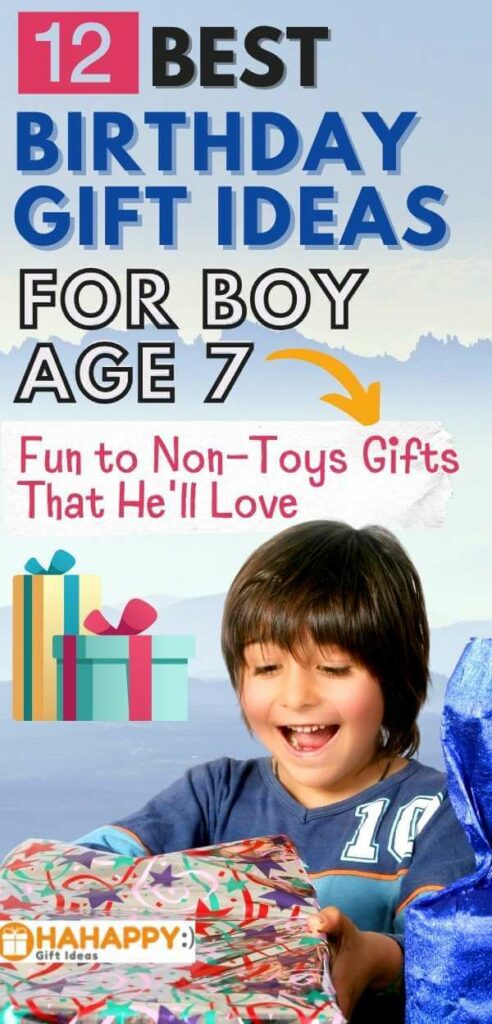 Related Post:
Best Gifts For A 1-Year-Old Boy
Best Gifts For A 2-Year-Old Boy
Best Gifts For A 3-Year-Old Boy
Best Gifts For A 4-Year-Old Boy
Best Gifts For A 5-Year-Old Boy
Best Gifts For A 6-Year-Old Boy
Best Gifts For An 8-Year-Old Boy
Best Gifts For A 9-Year-Old Boy
Best Gifts For A 10-Year-Old Boy
Best Gifts For An 11-Year-Old Boy
Best Gifts For A 12-Year-Old Boy
---

Photo credit: Philippe Put via VisualHunt.com / CC BY