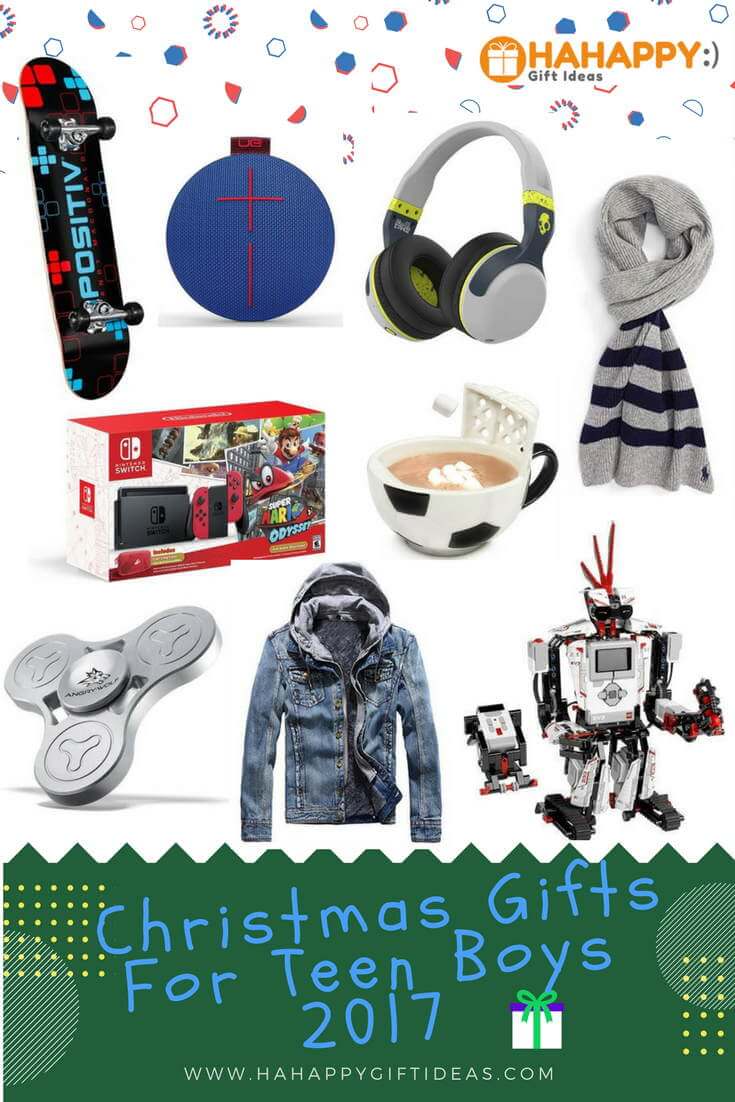 Pin this photo to save this gifts list for later!
Teenager Boys. You know they love fun and cool things and want to be spoiled at Christmas.If you are struggling with Christmas gift ideas for teenage boys, relax and we can help! Right here at hahappygiftideas.com, you can find all of the best gift ideas for the coming Christmas! We've put together a list of most wished Christmas gifts for teen boys 2017! From the awesome gaming system to the cool denim jacket there is something for every teenager boys on your gift lists. The only thing you will know for sure is that you'll find the perfect gift to spoil him at this Christmas.
---
Most Wanted Christmas Gift Ideas for Teen Boys 2017
Based on our finding on online gift wishlists and registries, below are categories of gifts that are most wished among teenage boys this Christmas season. Click on the category to find the best gifts for the young guys on your gift lists, or scroll down to find the top 10 things teenagers buy and also more ideas of our favorite picks.
| | |
| --- | --- |
|   | |
|   | |
|   | |
| | Outdoors and Sporty Gifts  |
---
Top 10 Things Teen Guys Want to Receive on Christmas 2017
No.1 #Portable Gaming System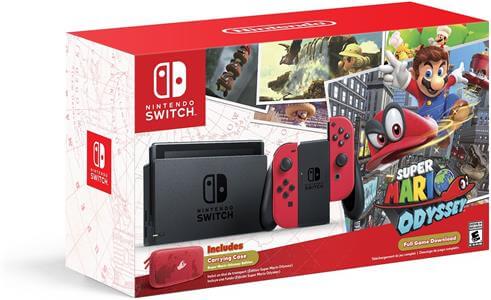 (Nintendo Switch – Super Mario Odyssey Edition, amazon.com)
A super hot gaming system for Christmas 2017, Nintendo Switch – Super Mario Odyssey Edition. It's not just a new home video game system, it can be taken as a portable gaming system so your favorite teen boy can enjoy a full home gaming experience anywhere, anytime.
No.2#Wifi Drone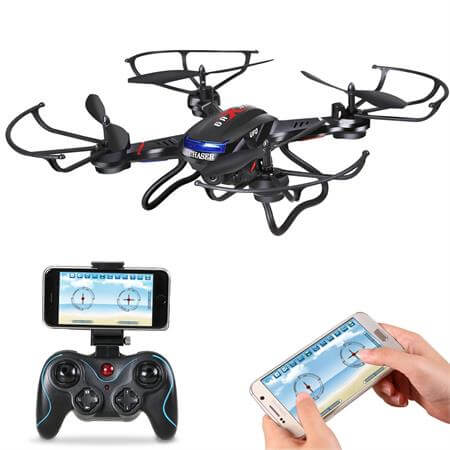 (Holy Stone Wifi FPV Drone with HD Camera, amazon.com)
Looking for great Christmas gifts for your 17-year-old son? You can't go wrong with Wifi Drone and this is a big one that most likely is on every teen guy's wish list! He can use this cool gift to make a mini movie or something creative for this Christmas holiday.
No.3 #Bluetooth Headphones
(Skullcandy Hesh 2 Bluetooth Wireless Headphones with Mic, amazon.com)
Every Cool Teen Boy needs a cool headphone. This Hesh 2 is wireless and your teenage boy will not want to turn it off. It's available in 6 colors.
No.4 #Basketball Shoe
(NIKE Men's KD9 Elite Basketball Shoe, amazon.com)
If you know your kiddo is a fan of Nike and loves to play basketball. Why not give him this Nike Zoom KD 9 Elite Basketball Shoe. Cool, smart, and comfort.
No.5#Portable Charger
(Anker PowerCore+ 26800, Premium Portable Charger, amazon.com)
With all that instant message and gaming, his phone battery dying quickly! This Anker PowerCore offers Quick Charge 3.0 with high capacity 26800mAh! With this premium Portable Charger, he no longer has to worry about his smartphone's battery life when he enjoying the Christmas parties with friends this year!
No.6#Fidget Spinner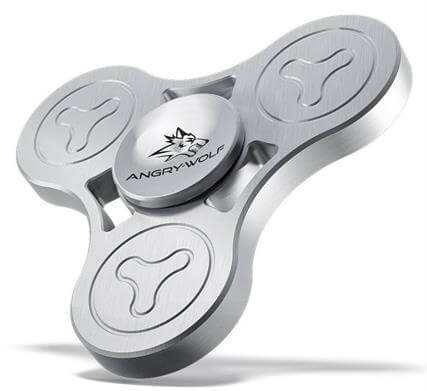 (Angry-Wolf Fidget Spinner Toy, amazon.com)
Looking for gifts for teenage guys age 13? You can't go wrong with the must-have gadget 2017 – Fidget Spinner! This cool Fidget Spinner from Angry-Wolf is made from 100% Stainless Steel material and offers fast, silent and smooth rotation.  
No.7#Hoverboard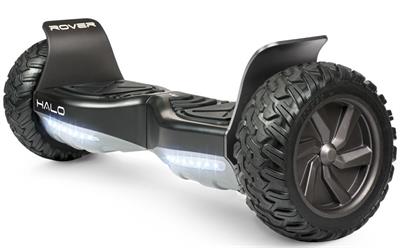 (Official Halo Rover Hoverboard, amazon.com)
The hoverboard is still on the wishlist for teenagers. This awesome Self-Balance Board is perfect for the young guy who has boundless energy. It is UL 2272 Certified, that means no potential fire hazards.
No.8 #Denim Jacket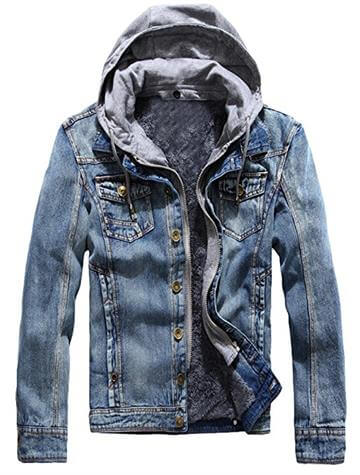 (Vogstyle Men's Winter Denim Hooded Jacket, amazon.com)
Searching for gift ideas for your 15-year-old boy? Most teen boys like to be a fashionable guy (or at least, looks good).  Grab a piece of a stylish denim jacket.
No.9  #Portable Speaker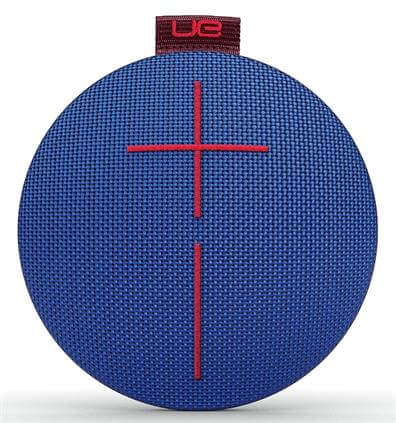 (UE ROLL 2 Atmosphere Wireless Portable Bluetooth Speaker, amazon.com)
Teenager Boys. You know they love music! Get him a cool gift that he can crank up all his favorite music anywhere, anytime! This portable Bluetooth speaker is waterproof, so he can use it even in the shower.
No.10 #Sporty Watch
(CASIO G-SHOCK GA-800SC-2AJF, amazon.com)
Enough said.  With the gift of a Casio G-shock, you will win his heart at this Christmas. This new inspired colorways (blue with yellow accents) of G-Shock GA-800 series is super cool for any sporty teen boy.
---
More Cool Gift Ideas  For Teenage Guys 2017
#Polaroid Camera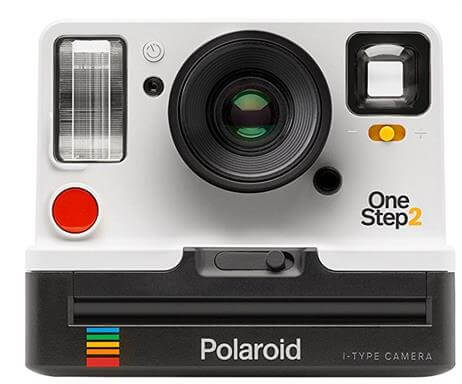 (Polaroid Originals 9003 Instant Film Camera, amazon.com)
This New Instant Film Camera from Polaroid is a really great Christmas gift for just about any teen boy – especially one who loves taking photos and instant fun. With the powerful flash and a high-quality lens, he can take great and fun photos at the holiday time.
#Funny Sweater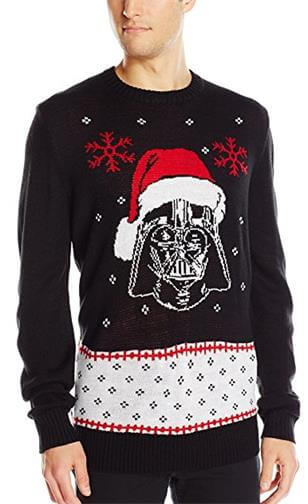 (Star Wars Men's Vader Claus Sweater, amazon.com)
If he is a crazy Vader Fans, this awesome Vader Claus Sweater is the best Christmas gift ever. It is Star Wars Officially Licensed and the Darth Vader donning a Santa hat is just too cool for this Christmas
#Beginner Electric Guitar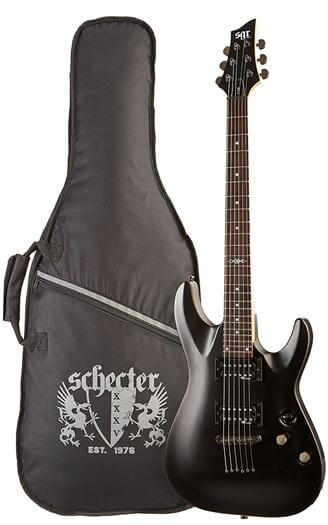 (C-1 SGR by Schecter Beginner Electric Guitar, amazon.com)
Great Christmas gift for the budding Rockstar!  This beautiful guitar is perfect for beginner and with an extremely affordable package.
#USB Backpack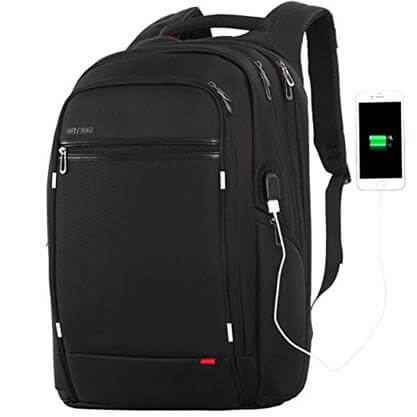 (Laptop Water Resistant Polyester Backpack with USB Charging Port, amazon.com)
With an External USB socket interface design, this great laptop backpack allows your teen boy enjoy the convenient charging by connecting with the portable power bank and his electronic device. It keeps his smartphone full power anywhere and anytime. Great for school, hiking, or traveling.
#Bluetooth Beanie
(Mydeal  Bluetooth Beanie, amazon.com)
If your teenage boy wants to be wireless, a wireless beanie is the one to have. It not just keep his head warm, it can connect to his tablet or phone and allows him to listen to his favorite music. This is an affordable Christmas gift idea for just about any teen who loves technology.
#Logo Hoody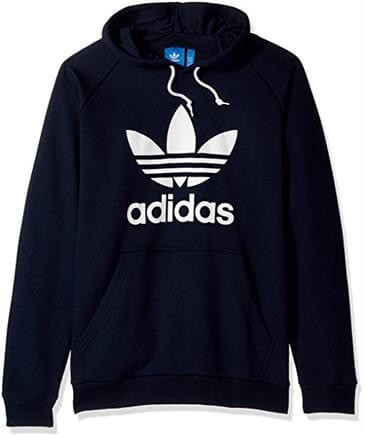 (Adidas Men's Originals Trefoil Hoody, amazon.com)
Just because it is Adidas and teenage boys love hoodie. It's available in 4 different colors and all size ranges.
#Winter Scarf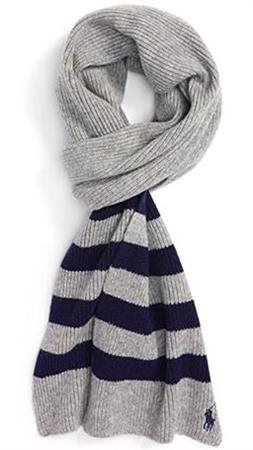 (Polo Ralph Lauren Rugby Stripe Scarf, amazon.com)
This sporty stripes scarf helps keep him warm in the cold winter. It is made from fine wool blended with a touch of soft cashmere.
#Lego Robot
(LEGO MINDSTORMS EV3 31313 Robot Kit for Kids, amazon.com)
Finding gift ideas for a 14-year-old boy? Unleash your teenage boy's creative powers with LEGO MINDSTORMS EV3! With the amazing free EV3 Programmer App, boys can program this robot to walk, talk, think and do anything you can imagine.
#Gaming System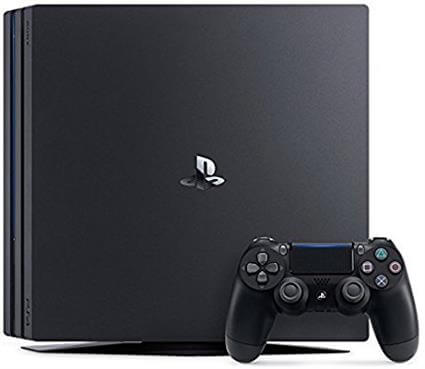 (PlayStation 4 Pro 1TB Console, amazon.com)
You can't go wrong giving your gaming boy the latest gaming system, and PlayStation 4 Pro will most likely be on any teen boy's wish list on Christmas!  It offers rich visuals effect with Spectacular graphics. Your boy will definitely enjoy exploring the vivid game worlds.
#Funny Mug
(The Soccer Mug With A Goal, amazon.com)
Goal! This funny soccer mug with a goal is the best Christmas gift for budding soccers. It lets your teen boy score with cereal into milk, mini-marshmallows into hot chocolate, or even toppings onto his favorite ice cream.
#Books
(Harry Potter Complete Book Series Special Edition Boxed Set, amazon.com)
If you're looking for Christmas gifts for teenage guys age 13, look no further and try the amazingly famous Harry Potter series by J.K. Rowling. This breathtaking special edition boxed set is perfect for any young reader who is ready to embark on a fantasy wizard school with Harry and his friends!
#Skaterboards

(POSITIV Team Complete Skateboards, amazon.com)
At least this way he'll get some work out instead of sitting in front of the TV games at his Christmas holiday.
# Batman Wall Clock
(Batman Logo Design Vinyl Record Wall Clock, amazon.com)
Batman fans won't be able to say No to this cool Batman wall clock! The wall clock is made from used vinyl records and features Batman's logo and his face. What a unique gift for teens!
#Board Game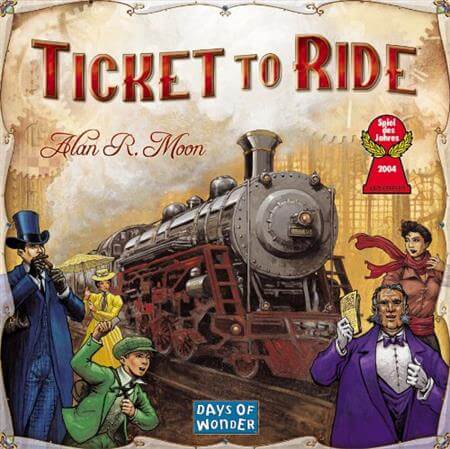 If you're searching for Christmas gift ideas for a 14-year-old boy who love trains, you've got one. Young train lovers will enjoy this popular Ticket to Ride board game, and it's also a fun game which can play with the whole family on Christmas.
---
Other Helpful Gift Guides:
---
*We have an affiliate relationship with Amazon.com and some of the companies whose products or services we recommend. Read our affiliate-disclaimer here.
*Photo credit: William Hook via Visual Hunt / CC BY-SA