18 Cool Gifts For Teenage Girls
Choosing Cool Gifts for Teenage Girls Is Tricky But Also Lots Of Fun. The teenage girl in your life – whether she's your beloved daughter, younger sister, niece, cousin, best friends' daughter – is not a diva, she's just a little pretty lady that has her own individuality and loves staying on-trend. We have put together a list of cool gifts for teenage girls that teenage girls will LOVE. You'll find items do with makeup, music, selfies tools, skating, fashion, the latest tech items, and any other bit of cute and fun stuff.
 

(Hahappygiftideas is supported by its audience. As an Amazon Associate, this post may contain affiliate links, we earn small commission from qualifying purchases at no cost to you.)
18 Cool Gifts For Young Teenage Girls:
---
Clarisonic Mia FIT Sonic Facial Cleansing Brush System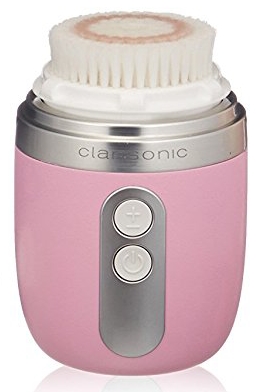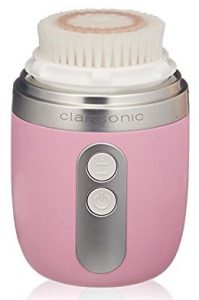 Teenage girls are at the age of their challenging years for the skin. Most cosmetic doctors advise that teenage girls should clean their oily and sensitive skin effectively twice a day, one in the morning and one at night, it can help to solve the skin problems just like oil, blackhead, acne, etc. This Clarisonic Mia FIT 2 Speed Sonic Facial Cleansing Brush System is the best cleanser device to clean up the skin and it leaves the skin look healthier, brighter, and softer.
---
ALEX Spa Hair Chalk Party 2 Go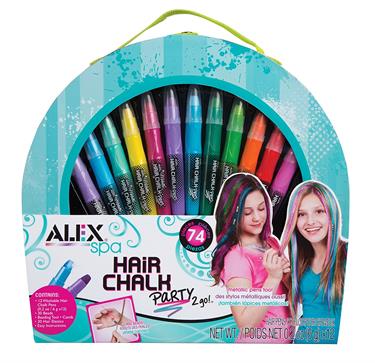 Want to give your diva and her friends a stylish and brighter hair new look without the mess? ALEX Spa Hair Chalk Party 2 Go Set is perfect! This awesome hair chalk party set has everything that teenage girls need to have instant fun at a holiday gathering or birthday party. Teenage girls can have fun making hair chalking any time and anywhere!
---
Benefit Cheekathon Blush Kit New In Box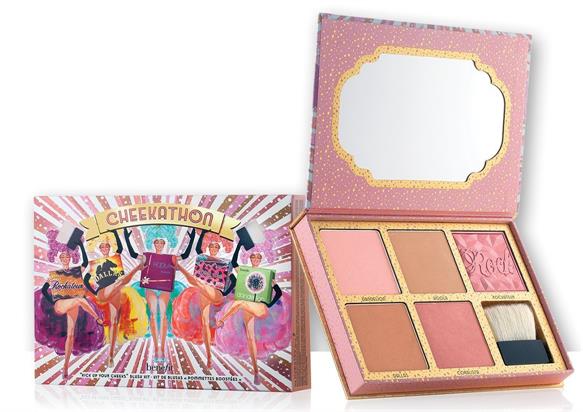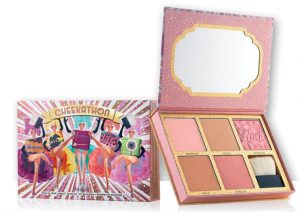 Apparently, the teenage girl on your list is growing up, and surely she will be blushed for getting a beautiful makeup gift. Benefit Cheekathon Blush Kit New In Box is the perfect choice for the teenage girl who desperately wants to be an adult with casual makeup. Your young pretty girl will be cheering for cheeks with this box of powder kit and give you the sweetest smiles ever.
---
Klutz Nail Style Studio Book Kit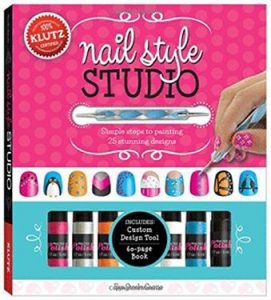 Teenage girls are pretty young ladies that love designing trendy, stylish nails with fun! The Klutz Nail Style Studio Book Kit is the best gift to make the girls' nails into a perfect masterpiece. The lovely teenage girls will absolutely enjoy the fun of creating beautiful, fashioned, and perfect nails by this best-selling Klutz Nail Style Studio Book Kit.
---
Victoria Secret 4 Mini PINK Body Mist Gift Set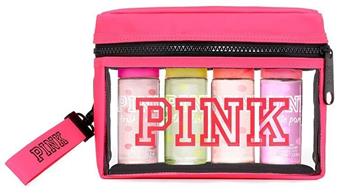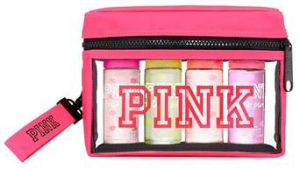 (Where to Buy: Amazon.com)
Teenage girls want to add some fragrance to her life when she is getting older! She'll feel good with Victoria's Secret PINK Endless Weekend Body Mist Gift Set. This set comes with 4 mini mists fragrances Total Flirt, Fresh & Clean, Sunkissed, and Warm & Cozy in size 2.5 fl oz / 75 mL.
---
VAV Professional Hair Straightener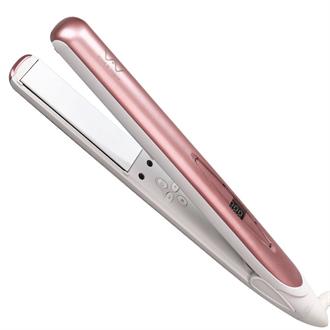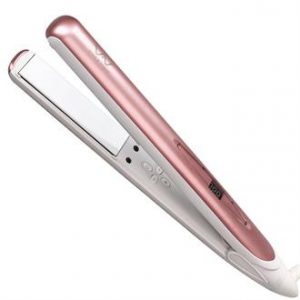 Teenage girls are at the age of starting to take more pride in the way she looks and are very sensible with their hairstyle. So, a hair straightener is a great gift for her bedhead in the mornings. We have picked this VAV Professional Hair Straightener because of its rounded features: The unique 1 inch (24*90mm) Ceramic Tourmaline coated plates are wide enough for any hair length, and it gives shiny and healthy hair in the result by producing a potent mass of negative ions.
---
FKANT Gemini Completely Wireless Earbuds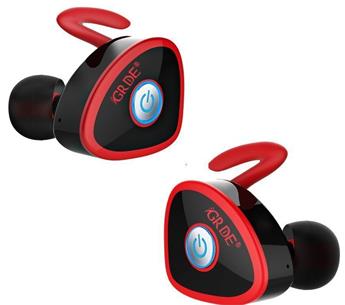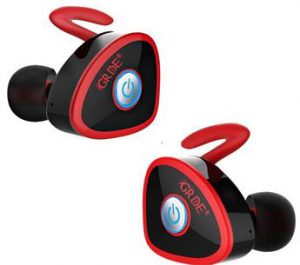 Most of the teens love to listen to music! It's too cool to gift them with a pair of on-trend wireless earbuds. Wireless earbuds are the coolest and fashionable gift that teen girls can enjoy their favorite music freely while running, hiking, skating, cycling, or even just shopping around. The FKANT Gemini Completely Wireless Earbuds are absolutely cool-looking pairs that also do an excellent job of bringing them a good listening experience.
---
Xberstar Wireless Karaoke Microphones with Bluetooth Speaker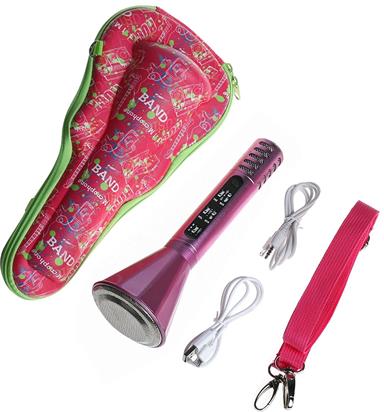 Does the talented young girl in your life love music and singing? If so, help her take center stage with the Wireless Karaoke Player Handheld Microphones from Xberstar. This perfect wireless karaoke player handheld microphones can connect with a notebook, computer, Android smartphones, iPhone, iPad, tablet, or similar new electronic devices through Bluetooth easily.
---
Fujifilm Instax Mini 70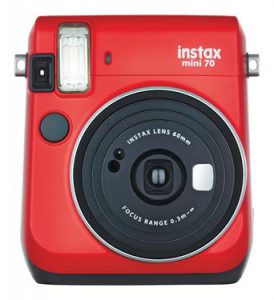 Teenage girls love selfies with friends! Although they can selfie online with their smartphones and share in social media, selfies with Polaroid cameras are still cool among teenage girls because they can print and see a photo instantly, share with friends, keep the printed photo in their wallet, or even hang it on the wall of the bedroom. This new Polaroid camera Fuji Instax Mini 70 is the best Instax camera for selfie photos. It turns an ordinary day into a special day filled with smiling faces.
---
LAGHCAT Mermaid Tail Blanket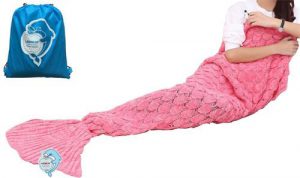 Mermaid Tail Blanket is the coolest gift for teen girls to make their beautiful mermaid dream come true! This excellent Mermaid Tail Blanket set from Laghcat is made of a super soft material in 70%Orlon 30%Cotton, and it's knitted in beautiful crochet-like patterns. Get these fantastic Mermaid Tail Blankets and surprise your loved teenage daughter or niece, you will drive her into the dream world of being a beautiful mermaid princess!
---
ColorIt Gel Pens Gift Set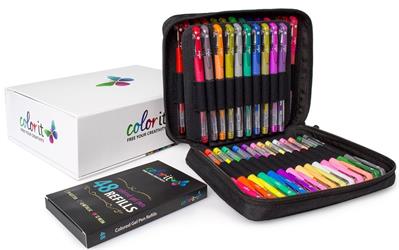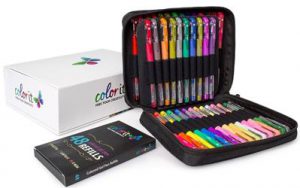 Most teenage college girls like using gel pens to take notes, write in their journal, color their favorite color book, or scribble on the paper/everything they like. This COLORIT 48 AsCorted Premium-Quality Gel Pens Set is the best choice! Teenage girls will love the creative and fun element that these cute gel pens bring.
---
Fitbit Flex 2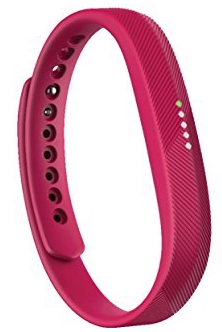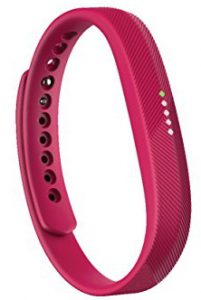 Finding the coolest gift for the athletic teen girl on your list? Giving her a Fitbit Flex 2 is a sure way to surprise her. With the slimmest wristband and new Magenta color, this all-new Fitbit Flex 2 is a perfect fitness wristband for girls that love to play hard and want to look great. No fuss, all fun, and fit for every teen girl.
---
Quest Super Cruiser Longboard 

Not just teenage boys like riding, but girls do like and enjoy it also. A cool and impressive ride is always a favorite gift for the sporty teenage girl in your life because it is easier to ride. Quest Super Cruiser Longboard is perfect for any girl who wants to learn to ride or is an experienced rider. Teenage girls will love everything about this beautiful Quest longboard and surely enjoy the fun of the cool, smooth, and free riding experience.
---
Michael Kors Sable MK Logo Flex Cuff Bracelet
Want to give the beautiful little ladies something more luxurious and stylish? This Michael Kors Sable MK Logo Flex Cuff Bracelet by Michael Kors is the best choice! This flex cuff bracelet is popular in the teen accessories trend. It's really cool to add a little luxury to her everyday accessorizing with this MK Logo Flex Cuff Bracelet.
---
Forever 21 Gift Card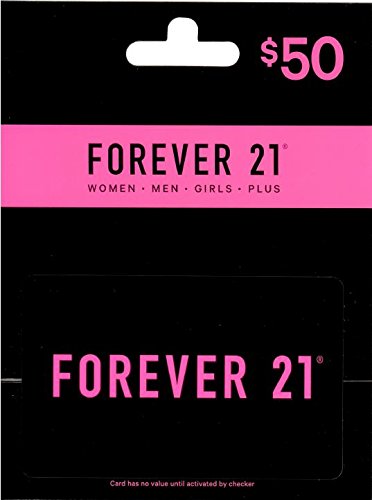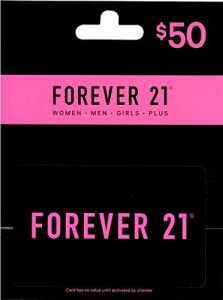 Teenage girls love shopping for trendy, cute, and affordable clothes that make them look great and cool. Honestly, they are very particular about their outfits, and you never know what they love, let them pick out their own clothing by gifting them the Gift Cards!  Forever 21 is the most popular tween fashion brand. It offers the most forward fashions at the greatest value, includes both on-trend clothing and accessories for any holiday, any special occasion, or any day of the year!
---
Bear Gentleman Personal Alarm Keychain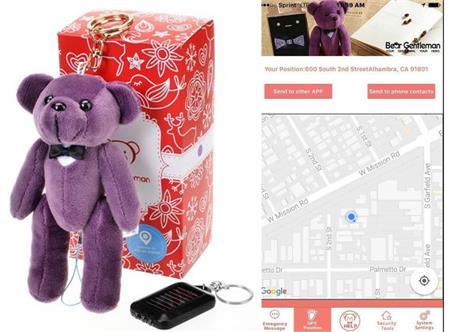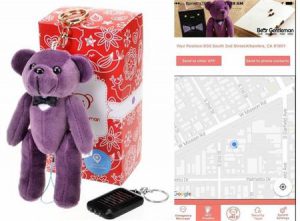 This lovely Little Bear Gentleman is not just a keychain, but it's a professional private alarm that keeps teenage girls safe when under an emergency situation such as a robbery, attack, or lady-killer. The alarm is simple to use, just pulling out the alarm bolt when in an emergency, the alarm will make a loud sound for help, and it can frighten offenders effectively as well. This charming bear gentleman's personal alarm is the greatest gift idea ever for every teenage girl and especially for the one who often goes for long walks by herself at night.
---
JS Portable Charger 10000mAh Dual USB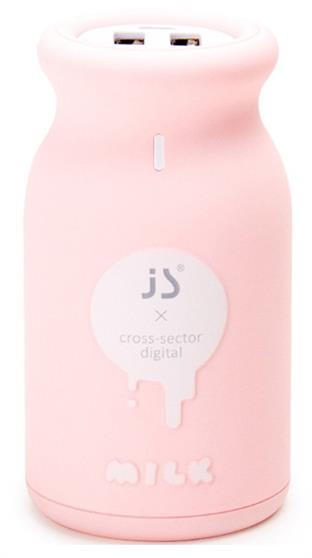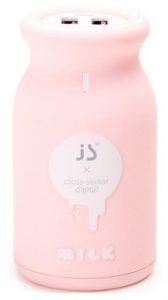 A portable charger is a must-have item in every teen girl's bag so that she can continue to take selfies, chat with her friend online, or just hang out in the social media world without a pause. This super cute charger can keep her phone's battery from dying with a powerful capacity – 10,000mAh. This adorable and eye-catching powerful charger makes her look fantastic while charging.
---
iDecoz GIRLS Reusable Large Vinyl Decal Sticker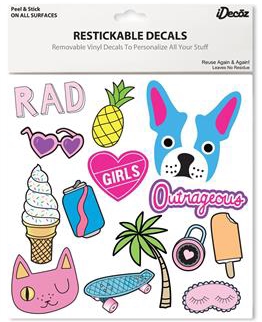 iDecoz is the largest supplier of Restickable Decals Worldwide, and they sell high-quality stickers with the brightest colors, sharpest images, and coolest designs. These stickers are all re-stickable, the teen girls can use them again and again without ever leaving a residue. These adorable stickers for teenage girls will make their phones, laptops, tablets, notebooks, walls, windows, floors, lockers, or just anything great, unusual, and super COOL!
---
Thank you for stopping by the post "Cool Gifts For Teenage Girls." We hope you have found the perfect gift for the teenage girl in your life. If you like this post and found it useful, don't' forget to share this post with your friends, and please remember to subscribe to our social media page to get the updated with latest gift ideas.
Please also see the related post "Top 15 Cool Gifts For Teenage Boys", Thank You.
Related Post: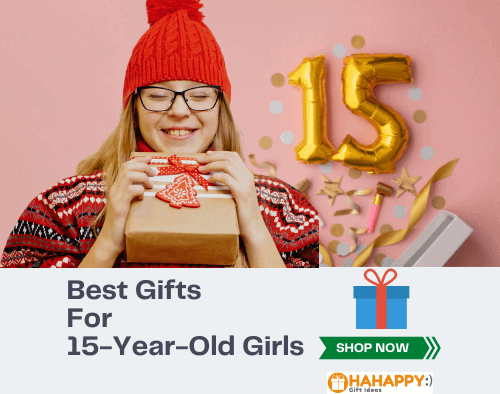 Photo via Visual Hunt