12 Best Gifts For a 3-Year-Old Boy
Out of ideas for what to give the 3-year-old boy on your gift list? Discover the Best Gifts For A 3-Year-Old Boy at HAHAPPYGiftIdeas. From the sports activities toys to educational toys, pretend toys, track toys, and more, we've found the ideal toys and gifts for your little prince.
3-year-old boys are curious about everything, and they are ready to explore and discover the world around them. They learn while playing and love to figure out how things work. When your 3-year-old boy is busy playing, he is learning more than you expected. That's the reason why it's very important to give him different kinds of toys and gifts that help him develop different essential skills through play. Read on to find our perfect toys and gifts selection for you to get started!
(Hahappygiftideas is supported by its audience. As an Amazon Associate, this post may contain affiliate links, we earn small commission from qualifying purchases at no cost to you.)
12 Best Gifts & Toys For Boys Age 3:
---
1.
VTech Touch and Learn Activity Desk Deluxe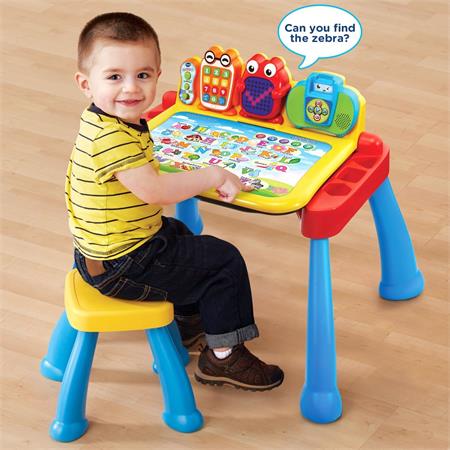 Finding 3-year-old birthday gift ideas? look no further. The Vtech Touch and Learn Activity Desk Deluxe is a three-in-one learning desk with interactive activities to enhance discovery and fun! It features an interactive learning desktop and five pages to discover that is loaded with engaging content including numbers, letters, colors, music, and more.
---
2.
 The Perfect Kid's Trampoline
It's time for some bouncing fun! This amazing trampoline provides your little active boy with a fun and safe way to exercise year-round! This amazing gift provides your little boy hours of active bouncer trampoline fun!
---
3.
Little Champion Reader 9 DVD, Flashcard, Book Kit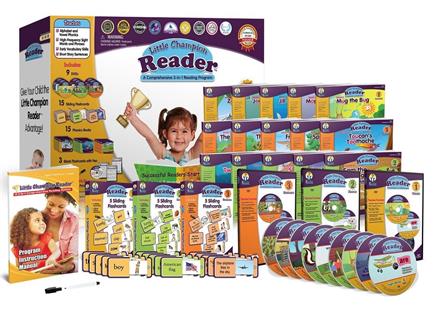 Looking for a gift for 3-year-old boy who has everything? Then help your little boy become a successful reader!  This Little Champion Reader Book Kit is the perfect gift to bring the best reading techniques to teach your kid to read. Because the kit combined different activities so your little reader will not get bored in learning!
---
4.
 3-in-1 Construction Truck Toy
Bump & Go! With this 3-in-1 Tractor Truck Toy, there won't be any more a messy playroom with all the variety of trucks. For product safety, this amazing truck toy is ASTM certified.
---
5.
WolVol Electric Big Toy Drum Set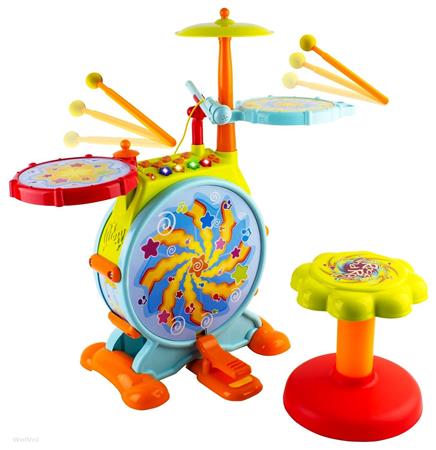 Every little musician's dream! All in one drum set with microphone, song, and tons of beats. Let your boy explore his talents by playing and singing his favorites. Definitely, it is one of the best toys for 3-year-olds to have fun and become a little drummer boy!
---
6.
GLOUE Magnetic Building Set
This top-rated Gloue Magnetic Building Set is the best gift for your little boy to explore the world of architecture and geometry. The magnetic set helps develop brain development and activates brain creativity. It is a funny, educational magnetic building toy that will benefit kids who use it.
---
7.
 Easel For Two Kids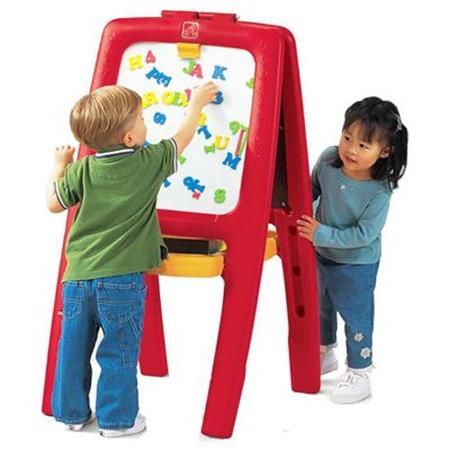 This unique Easel For Two gives your little artists lots of ways to express their imagination and creativity. Best birthday gift for 3-year-old boy and the perfect tool to nurture his inner artist.
---
8.
Black And Decker Junior Power Tool Workshop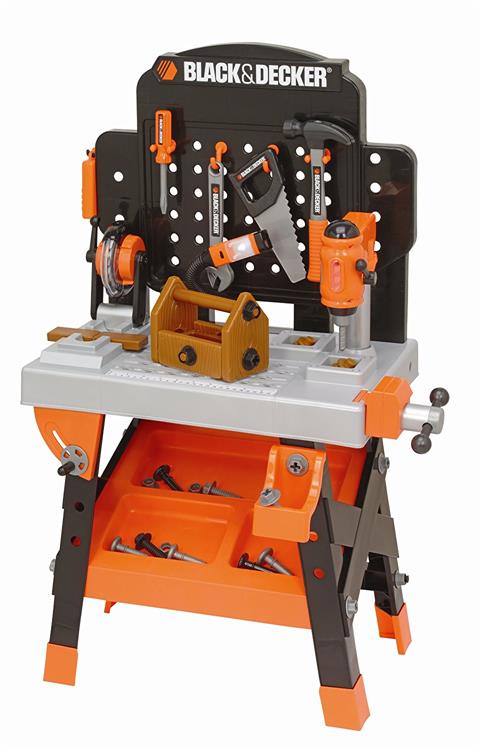 If you want your little boy to feel like an aspiring craftsman, then the Black and Decker Junior Power Tool Workshop is the best gift to buy.
---
9.
Step2 Deluxe Canyon Road Train & Track Table
The Step2 Deluxe Canyon Road table is the perfect gift for your little boy! This train and track table provides hours of interactive and imaginative play. Durable, sturdy poly construction lasts for years and wipes clean easily.
---
10.
PlasmaCar Ride On Toy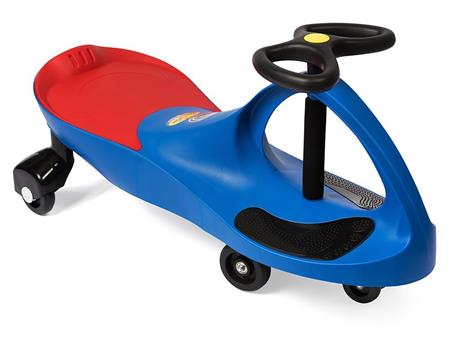 This amazing PlasmaCar is so much fun to drive, your little driver feels the need for speed and this toy will give him exactly what he needed!
---
11.
Little Tikes Adjust and Jam Pro Toy Basketball Set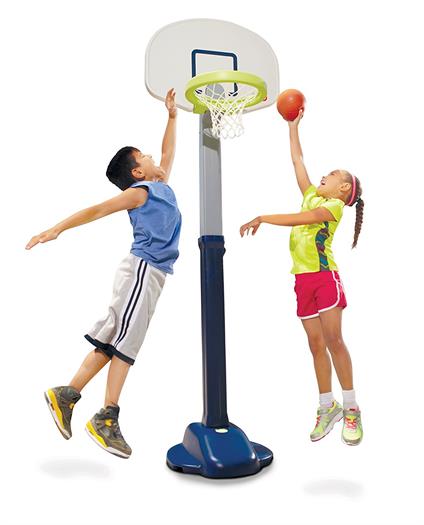 Get the game on! This Little Tikes Adjust and Jam Pro Toy Basketball Hoop can be adjusted to the perfect height for your little slam dunk superstar! It grows with your boy so your little active one will go from toddler to all-star.
---
12.
Micro Mini Deluxe Kick Scooter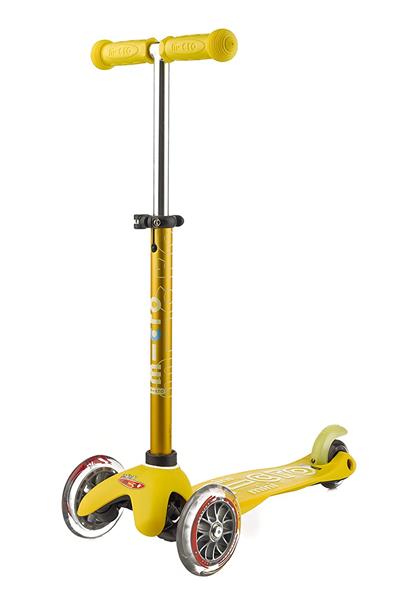 With the Micro Mini Deluxe Scooter, your little rider can improve his physical development and explore creative ways of moving his body. Give him this great scooter to experience excellent riding fun!
---
More Gift Ideas for Best Gifts For a 3-Year-Old Boy
---
Related Post: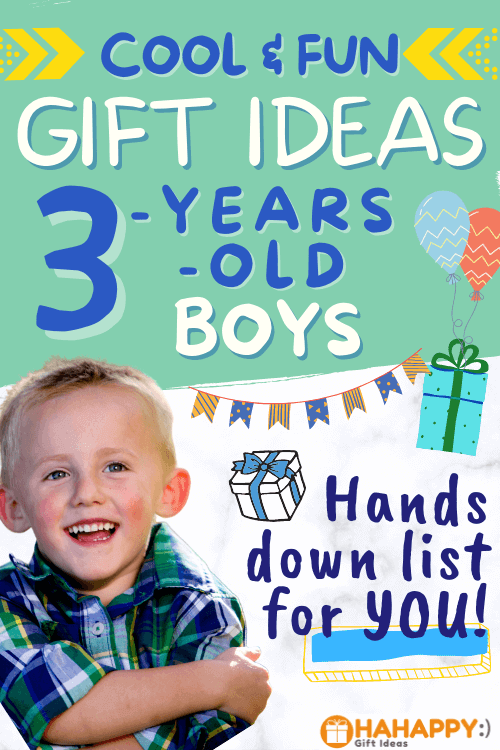 Disclosure: We are an affiliate of the products and services covered in this site. If you purchase through our link, we get paid for the referral at no cost to you. Please read our disclosure for more info. I sincerely thank you for your support.